Do some religions teach or promote violence? That's just one of the questions that was posed in a recent Pew Research Center survey, with the majority of Americans saying that they believe that the problem is more rooted in people than it is in faith systems.
Islamic extremism was most certainly an expressed concern in the survey, but when respondents were asked which is a bigger problem — "some violent people use religion to justify actions" or "teachings of some religions promote violence" — 68 percent selected the former.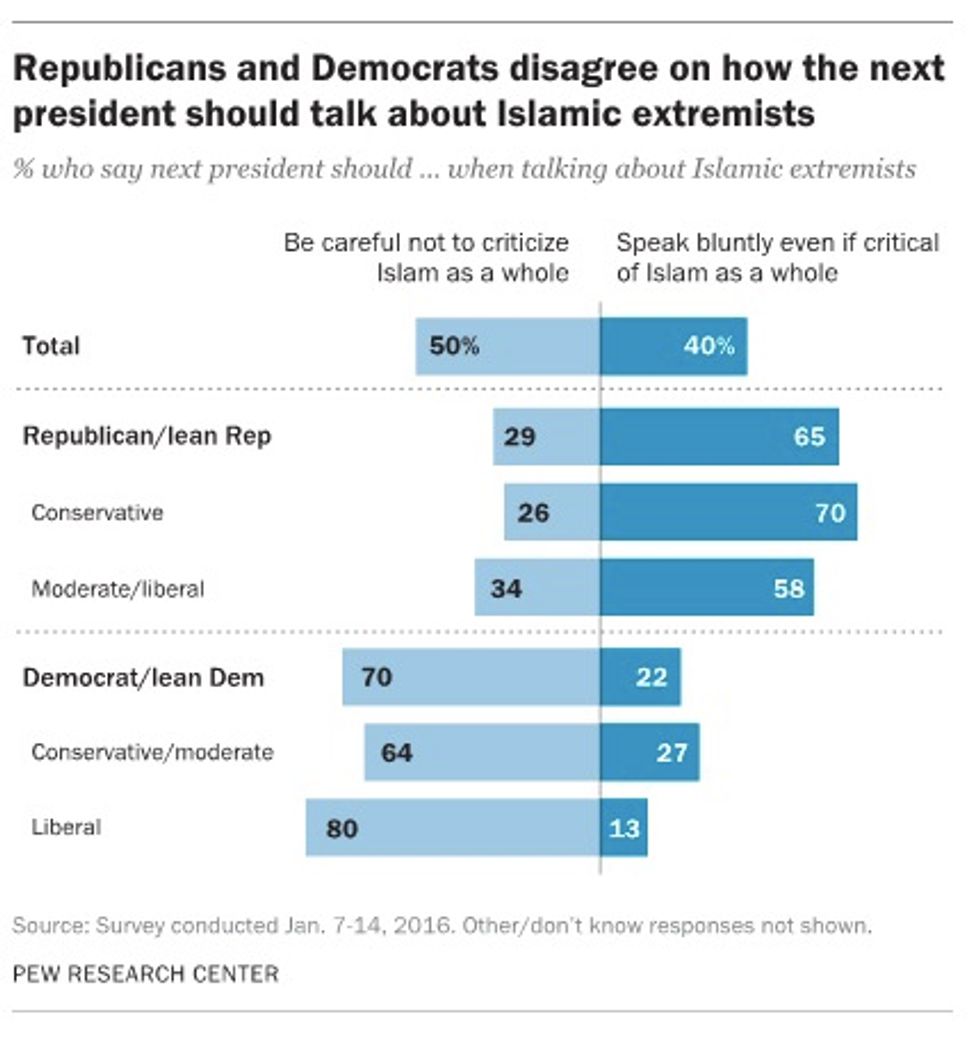 Pew Research Center
That said, 22 percent did say that the larger problem is rooted in religious teachings rather than individuals, with Islam coming in as the most commonly referenced religion among those who selected this option.
The survey also found deep divides in how the public views the way in which the next president should address Islam, with 50 percent saying that he or she should try not to offend Muslims, and 40 percent calling on the president to "speak bluntly even if critical of Islam as a whole."
Along party lines, this divide was profound. Among Republicans and Republican-leaning Americans, 29 percent would want the president not to offend Islam as a whole, with 65 percent calling for blunt talk. On the flip side, 70 percent of Democrats and Democratic-leaning Americans would want the president to take care not to offend Islam, with 22 percent backing blunt discussion.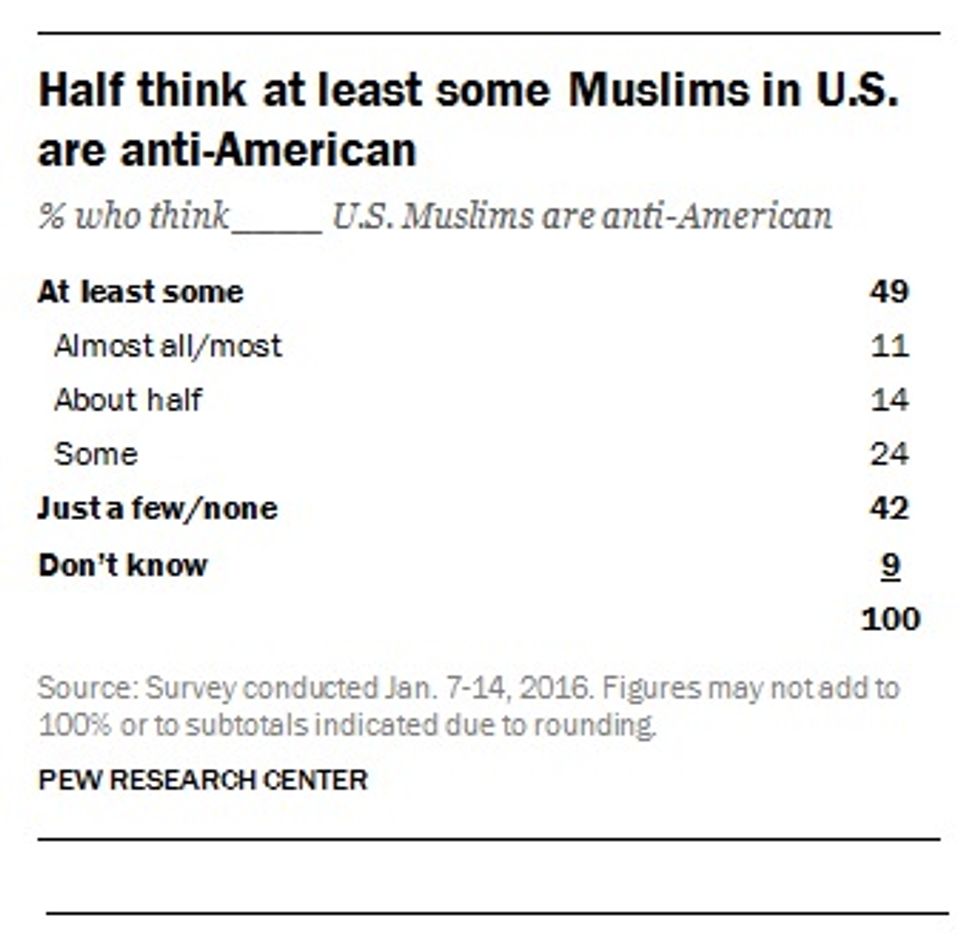 Pew Research Center
The survey also measured perceptions of the Muslims population in the U.S., with 42 percent saying that "few" if any Muslims are anti-American, though that proportion is balanced by the 38 percent who said "about half" or at least "some" are indeed anti-American.
An additional 11 percent believe that "most" or "almost all" Muslims are anti-American.
Read the entire report here.
--
Front page image via Shutterstock.com.
--
Follow the author of this story on Twitter and Facebook: