A notable Democratic donor concerned about his party's ability to win the 2016 presidential election emailed backers of Vice President Joe Biden, urging them to get ready to help financially if Biden decides to run, Reuters reported.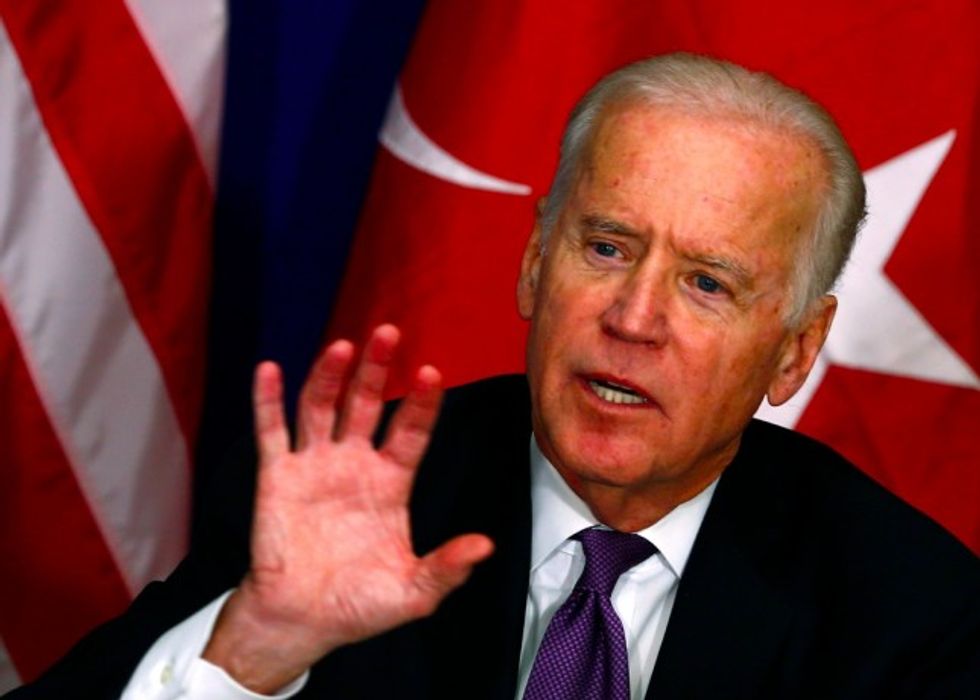 U.S. Vice President Joe Biden gestures during a meeting with Turkish civil society groups on the first day of his visit to Turkey, in Istanbul, Friday, Jan. 22, 2016. (Murad Sezer/Pool Photo via AP)
The donor, Bill Bartmann, noted that Sen. Bernie Sanders is polling just about even with fellow Democratic candidate Hillary Clinton — and that Sanders' Democratic socialist point of view is too far left to beat a Republican in November, Reuters said.
"We cannot afford to lose the White House," Bartmann wrote in the Friday email, which Reuters reported that it had seen — along with a number of positive responses.
Biden said in October he won't run for president — but that hasn't stopped some from hoping he'll change his mind if Clinton falls behind Sanders.
"My sitting on the sidelines has a lot to do with my disappointment that the vice president decided not to get in the race," Patrick Baskette, a recipient of Bartmann's email, told Reuters. 
"Count me in," Gary Hindes, chief executive of the Delaware Bay Company LLC and a former chairman of the Delaware Democratic Party, replied, Reuters said.
"I am hoping that the stars line up right and that Joe becomes the nominee," Hindes told the outlet, adding that his "heart is with" the vice president.
(H/T: Drudge Report)