In a candid interview with Stephen Colbert Sunday night, Fox News host Megyn Kelly explained her feud with Republican front-runner Donald Trump.
In the interview, Kelly insisted that the feud she and Trump have is between her and Trump, not Trump and Fox News.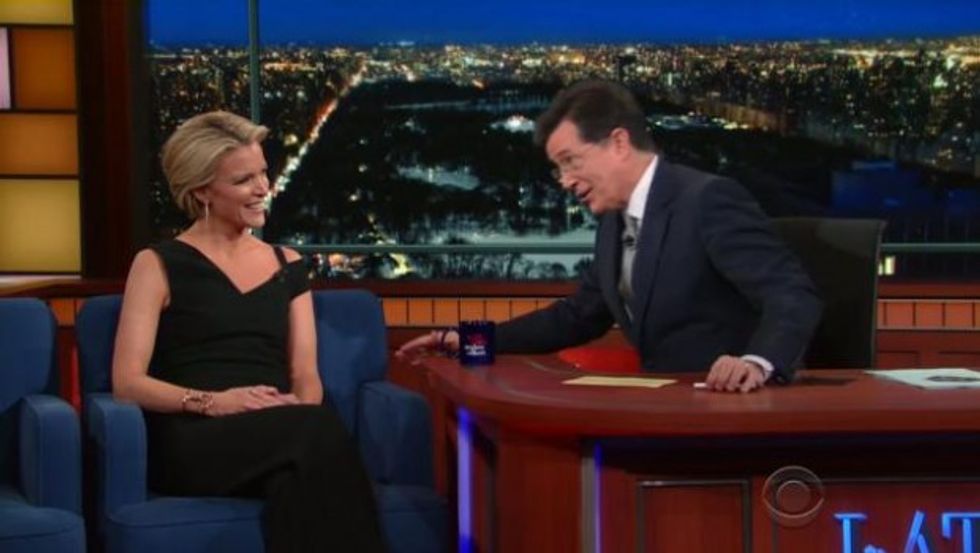 Megyn Kelly talks to Stephen Colbert on CBS' "The Late Show" Sunday night. (Image source: YouTube)
"What made him so angry was I asked him a debate question he didn't like," she told Colbert, referring to a question she asked Trump in the August Republican debate.
"Donald Trump has been on Fox News 140 times in the past year," she added. "We are not feuding with him, but he does have a beef with me."
Later in the interview, Kelly went on to make a joke about Trump and a controversial claim that he made in late January.
During a campaign event in Iowa Jan. 23, Trump, boasting about his lead and favorability, said he could stand on Fifth Avenue in Manhattan, shoot people, and he wouldn't lose voters.
Kelly found the disturbing comments humorous.
"I want to ask him, 'Were you talking about me?'" she joked to Colbert. "I never go there anymore, no."
—
Follow the author of this story on Twitter and Facebook:
[facebook //www.facebook.com/plugins/like.php?href=