Craig Gross, founder of XXX Church — a Christian ministry that works to help people escape porn obsession and addiction — said last week that there's been a notable change when it comes to porn use — one that could show that Christian smut users are feeling some guilt.
"Used to be, Sundays were the biggest days for online porn consumption, but new statistics show this is no longer the case," Gross recently wrote on his website, describing usage statistics that came from two specific porn sites, including Adult Empire. "But now the question becomes: are churchgoers using porn less or are they just changing their habits?"
He proceeded to offer up three potential conclusions as to what's behind this perceived drop in Sunday porn consumption, wondering whether there's a rise in guilt, a rise in alternative activity and a "change in the air."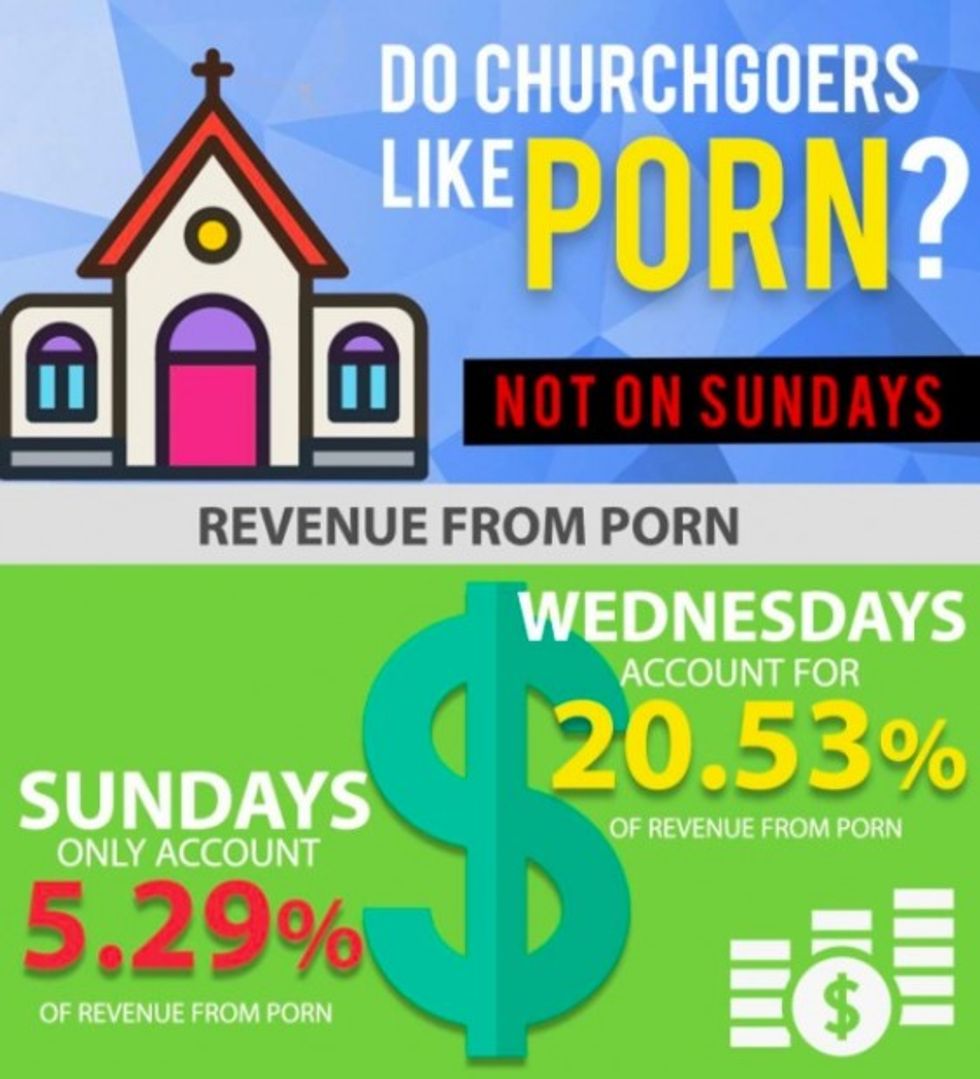 XXXchurch
"Porn used to be the thing no one talked about – especially at church," he said. "But now, thanks in part to our efforts here at XXXchurch, more and more pastors have decided this is something that needs to be talked about. And so they are."
The idea here is that Christians might be increasingly hearing about porn in church and are possibly starting to feel convicted, so they avoid it on Sundays; this doesn't mean that they don't start using it again on Monday, but it does potentially show that guilt is changing habits.
Gross also proposed that it's possible that porn users are finding other activities to engage in on Sundays.
"The church isn't the only thing that rules Sundays; so does the NFL, so does the box office, so does the family," he wrote. "Colloquially, family gatherings largely happen on Sunday afternoons (usually after church), and we all know plenty of folks who put everything on hold during football season to root for their favorite NFL team."
Cross continued, "And finally, Sunday nights are traditionally the highest-rated nights for television programming."
Here are more of the results from Adult Empire's users (as compiled by XXX Church):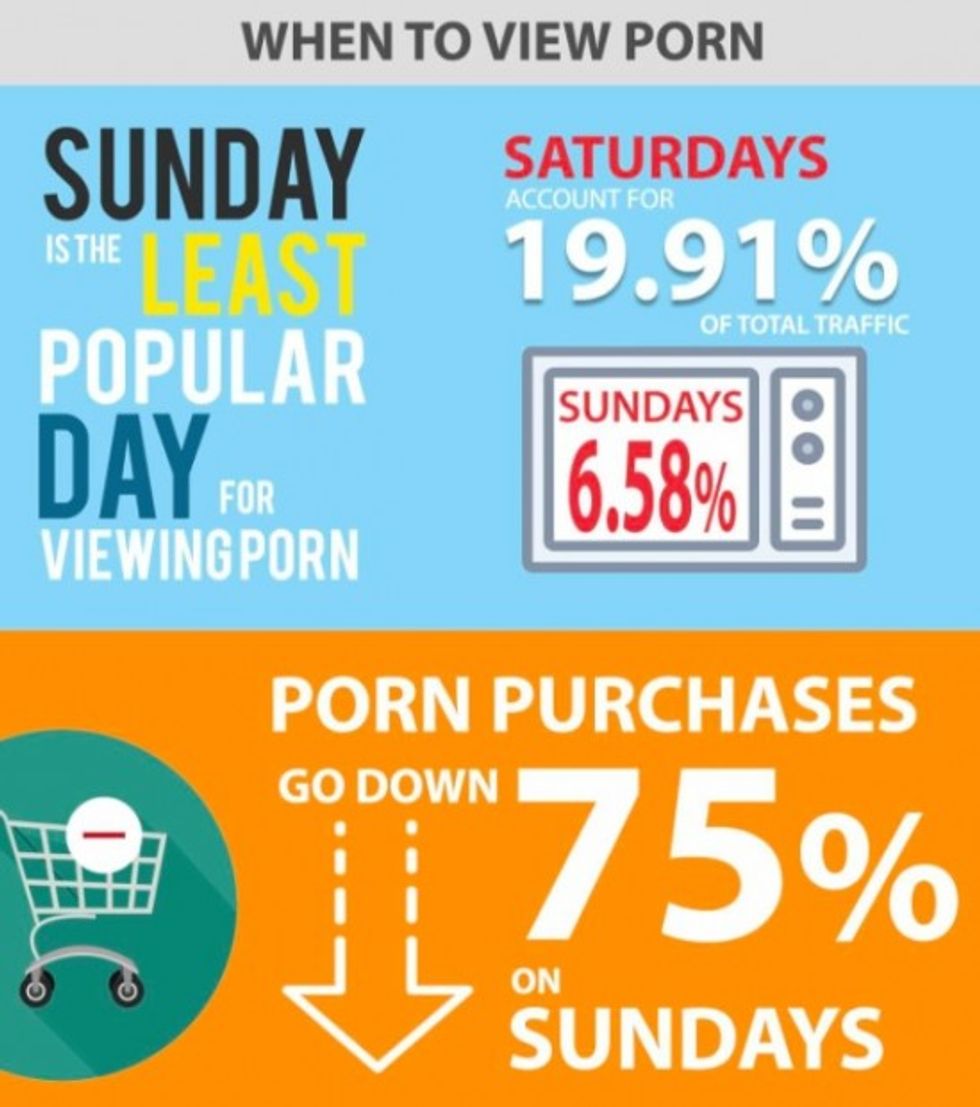 XXXchurch
His third and final proposed possibility is that attitudes about porn are "slowly changing," explaining that there isn't evidence that porn use has moved from Sunday to another day, meaning that the perceived decrease on Sundays could be a positive move.
"It's not like people changing the day they fill their gas tanks; this is like people driving less," Gross wrote.
Read his piece here.
As TheBlaze previously reported, Gross has been an anti-porn advocate for quite some time. Listen to him discuss porn during a 2015 episode of The Church Boys podcast below:
Gross' piece comes after Christian apologist Josh McDowell expressed his belief that rampant and unrestrained pornography use is the "probably the greatest problem or threat to the Christian faith in the history of the world," explaining his reasoning in a recent interview with The Church Boys podcast.
More specifically, McDowell sounded the alarm on how virtual reality products hold the power to exponentially increase porn consumption, imploring faith leaders to take a bold stand against smut.
"If pastors don't wake up and Christian leaders … [and]  do something — and I mean radical, then the devastating consequences [for] our children will be upon the shoulders and conscience of those pastors," McDowell said.
Listen to what McDowell had to say below:
(H/T: XXX Church via Christian Today)
--
Front page image via Shutterstock.com.