Carly Fiorina has suspended her presidential campaign.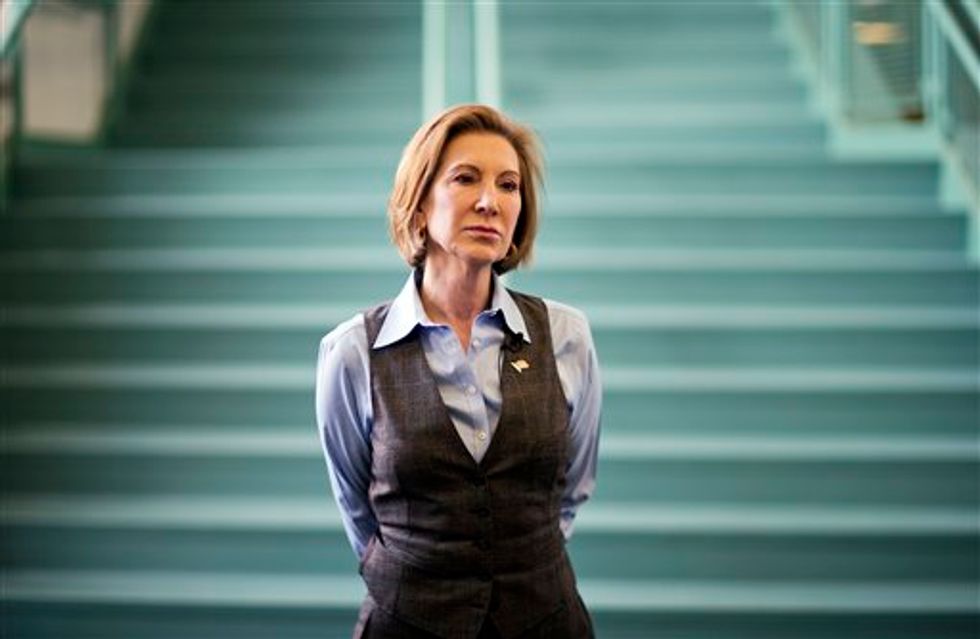 Former Hewlett-Packard CEO Carly Fiorina has ended her bid for the Republican presidential nomination. (AP Photo/David Goldman)
The former Hewlett-Packard chief executive officer and Republican candidate for president told supporters in a message Wednesday that she's dropping out of the race. Fiorina finished seventh with about 4 percent of the vote in Tuesday's New Hampshire primary.
"I've said throughout this campaign that I will not sit down and be quiet. I'm not going to start now," Fiorina said in the statement. "While I suspend my candidacy today, I will continue to travel this country and fight for those Americans who refuse to settle for the way things are and a status quo that no longer works for them."
Fiorina spent much of her time on the trail criticizing former Secretary of State Hillary Clinton, and positioning herself as a Republican alternative to the Democratic frontrunner. In her announcement, Fiorina took aim at former Secretary of State Madeleine Albright for saying that there's a "special place in hell" for women who don't support other women, meaning Clinton.
"To young girls and women across the country, I say: Do not let others define you," she said. "Do not listen to anyone who says you have to vote a certain way or for a certain candidate because you're a woman. That is not feminism. Feminism doesn't shut down conversations or threaten women. It is not about ideology. It is not a weapon to wield against your political opponent. A feminist is a woman who lives the life she chooses and uses all her God-given gifts."
—
Follow the author of this story on Twitter and Facebook: