Bill Murray has offered to pay for some of his fans' cellphones after he chucked the devices off a two-story rooftop lounge.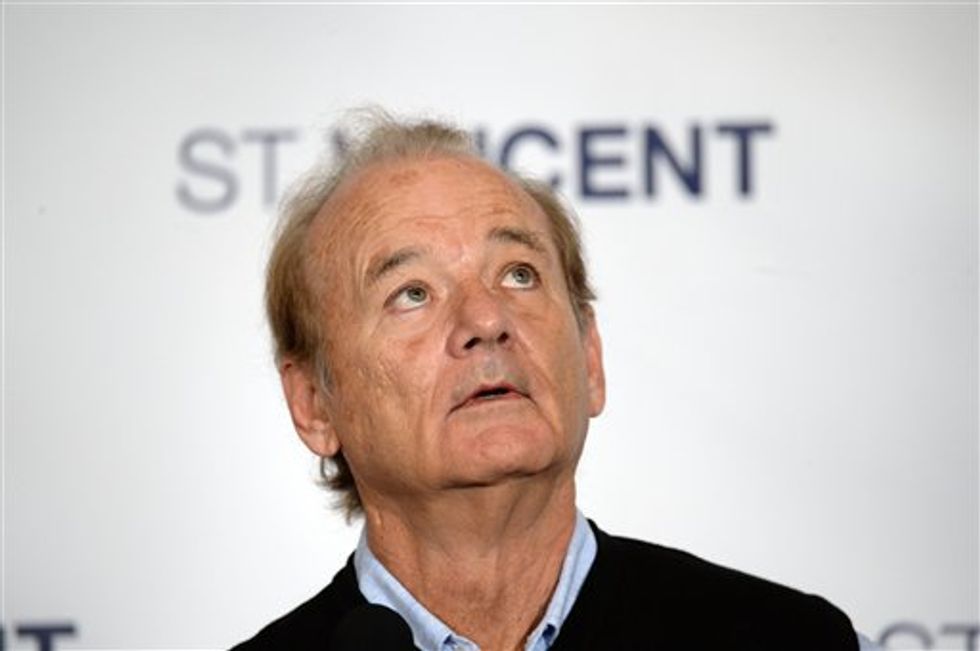 Bill Murray attends the press conference for "St. Vincent" on day 4 of the Toronto International Film Festival at the Trump International Hotel on Sunday, Sept. 7, 2014, in Toronto. (Photo by Evan Agostini/Invision/AP)
Murray was at the Vesuvio Restaurant in Carmel, California, when he became angry because fans were taking pictures. The Vesuvio is a popular place for celebrities playing in the Pebble Beach Pro-Am golf tournament.
Murray was at the seaside California community because he was participating in the tournament, TMZ reported.
Scott Pepe, who owns the restaurant, said Murray hadn't been drinking. Murray, Pepe said, had simply had enough of the pictures, flashes and videos. That's when he hurled their phones from the second-story area, and left.
Police were called, but Murray was already gone by the time they arrived.
Murray later offered to pay for the damaged cellphones. The fans accepted Murray's offer – and that was that.
No charges were filed.
–