Supreme Court Justice Antonin Scalia's death over the weekend instantaneously raised a plethora of questions about his eventual replacement, igniting a political firestorm during an already heated and chaotic election year.
Democrats have been urging President Barack Obama to waste no time in nominating a successor, to which Obama has responded that he plans to do just that. On the flip side, Republicans are imploring the president to give that right to the next commander in chief.
Partisan bickering and maneuvering aside, one of the finer details surrounding the conundrum is what, exactly, happens on the Supreme Court when there are just eight justices and a ruling ends in a 4-4 stalemate?
Supreme Court Justice Antonin Scalia speaks at Tufts University in Medford, Mass.  (AP Photo/Josh Reynolds, File)
When there are nine justices, it's relatively simple to determine which side trumps, as a 5-4 conclusion to a case makes the majority view clear.
But with eight active justices, the situation changes quite a bit, though Adam Winkler, a law professor at the University of California Los Angeles, told the Guardian that there's nothing all that rare about only having eight justices on the bench.
Winkler noted that, even when there's a full court comprised of nine active justices, there are certain cases in which one of them decides to recuse him or herself, leaving just eight to decide on a particular case.
"Over American history the size of the court has varied from six members to 10 members to seven members to nine members," he said. "There's nothing magic about nine."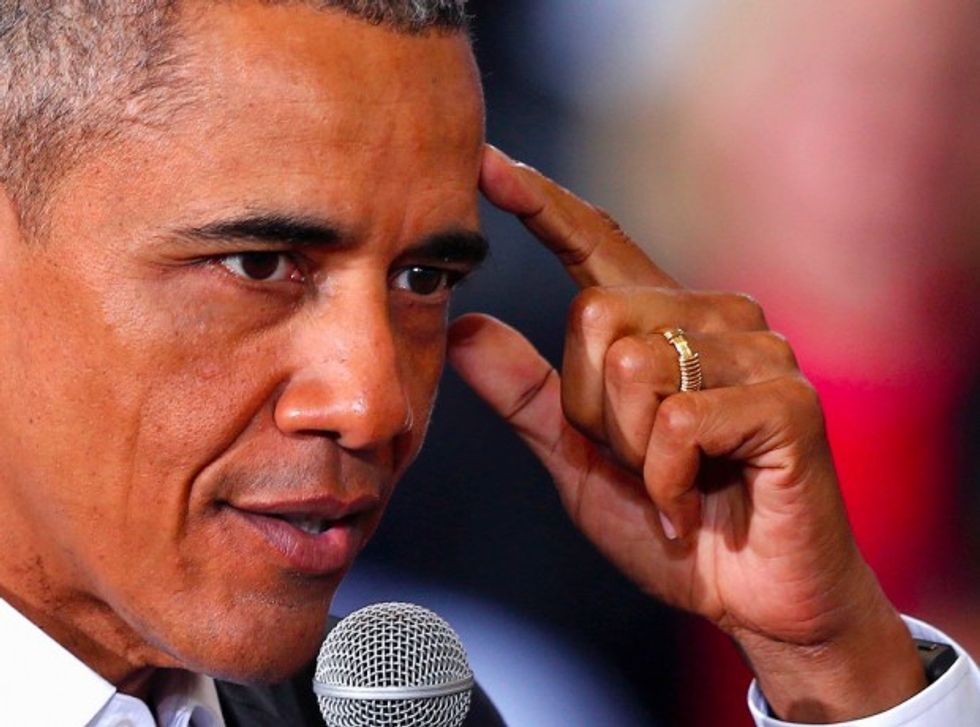 President Barack Obama speaks at a town hall styled event at McKinley Senior High School in Baton Rouge, La., Thursday, Jan. 14, 2016. (AP Photo/Gerald Herbert)
Winkler also predicted that "there's almost no chance" that President Barack Obama will be able to replace Scalia with a left-of-center justice, saying that he believes that the Supreme Court will only have eight justices over the next year.
So, with only eight justices, a majority decision would be 5-3 rather than 5-4, and if and when there's a 4-4 split, the lower court's decision is upheld. But there's an important caveat to that latter point: that decision isn't automatically considered legal precedent.
Essentially, the issue isn't settled at that point — at least not in the way it traditionally is when the Supreme Court makes a definitive, majority decision on a case. That in mind, there's already much speculation about the cases in which Scalia's absence will make a major difference.
"Votes that ... Justice [Scalia] cast in cases that have not been publicly decided are void," Tom Goldstein explained on the SCOTUS blog. "Of course, if Justice Scalia's vote was not necessary to the outcome – for example, if he was in the dissent or if the majority included more than five Justices – then the case will still be decided, only by an eight-member court."
This essentially means that any preliminary votes for which Scalia told the other justices his intent are now invalid and have no legal standing.
Of course, the justices could also vote to hear the case a second time when a new nominee replaces Scalia in the future as well.
In this March 8, 2012 file phoo, Supreme Court Justice Antonin Scalia speaks at Wesleyan University in Middletown, Conn (AP)
Goldstein specifically referenced the Friedrichs v. California Teachers Association case involving mandatory union fees, explaining that the Supreme Court — before Scalia's death — was poised to limit mandatory contributions, but that the court is likely now divided 4-4.
If this is the case, California teacher Rebecca Friedrichs' argument that forced dues violate her free speech will likely not stand, as it was struck down by the lower court; a tie among the Supreme Court justices would mean that the lower court ruling would stand.
There are other big cases this term as well for which Scalia's absence will potentially make a difference, including an affirmative action case involving the University of Texas, a battle over Texas abortion restrictions, the continued debate over the contraceptive mandate and Obama's immigration plans, CNN reported.
Read more about those cases here.
(H/T: Guardian)
--
Follow the author of this story on Twitter and Facebook: