Police in Georgia have released chilling surveillance video showing a gunman storming a Dollar General store and shooting one person.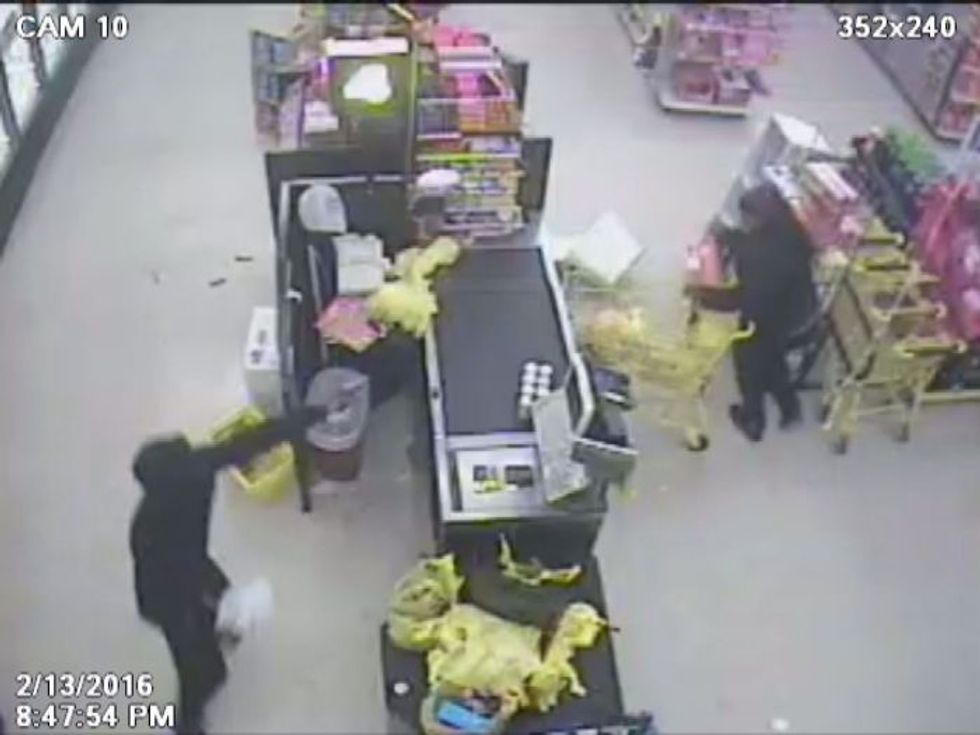 Image source: WALB-TV
The incident happened late Saturday at a store in Albany, Georgia. That's where police say store clerk Danielle Wilson ran away from the robber while she was showing him to the safe. But the gunman then opened fire, hitting Wilson once in the leg, WALB-TV reported.
The video also shows two children in the store the moment the gunman walks inside.
The gunman left the store after shooting Wilson, but police say he didn't get away with anything. No one else was hurt during the incident and no arrests have been made so far.
Wilson's condition was immediately clear.
(Content warning: This video may be disturbing to some viewers.)
(H/T: WALB-TV)