Britain's Royal Air Force (RAF) fighters were scrambled after receiving reports that Russian bombers were heading toward U.K. airspace.
The RAF aircraft intercepted two Russian Blackjack bombers, Tupolev TU-160 aircraft, near Scotland after being spotted near Norwegian, Danish and Icelandic fighters earlier in the day.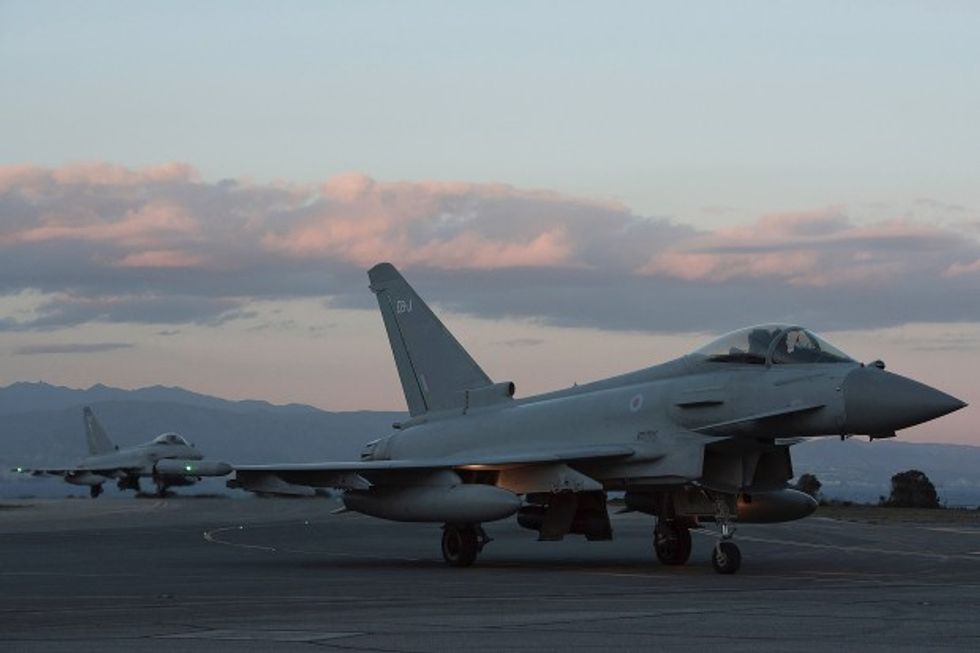 British Typhoon warplanes are seen on the ground after landing at the RAF Akrotiri, a British air base near the coastal city of Limassol, Cyprus, Thursday, Dec. 3, 2015. British warplanes carried out airstrikes in Syria early Thursday, hours after Parliament voted to authorize air attacks against Islamic State group targets there. Eight more British jets arrived at RAF Akrotiri to join the attacks. (AP Photo/Pavlos Vrionides)
The aircraft, which were dispatched from RAF Coningsby in Lincolnshire, escorted the bombers south across the North Sea, according to Sky News. The jets are part of the U.K.'s Quick Reaction Alert.
"We have Typhoons up on a quick reaction alert. The situation is ongoing," an RAF spokesperson told The Guardian.
The RAF believes the encroaching Russian aircraft were part of the long aviation branch of the country's military. The RAF said the Russian military has never penetrated the U.K.'s airspace, which covers a 12-mile radius outside the U.K. coastline.
However, this is not the first time RAF jets have been scrambled. In November of last year, the RAF said fighter jets had been scrambled 20 times in the previous 12 months in order to intercept Russian aircraft nearing British airspace.
Most recently, the RAF has been using its Typhoon jets in its campaign against the Islamic State in Syria.
—
Follow the author of this story on Twitter: