An atheist activist group has launched a national effort to harness the power of "non-religious voters" in the lead up to the 2016 election, revealing polling data that found that just 1 percent of its members identify as Republican.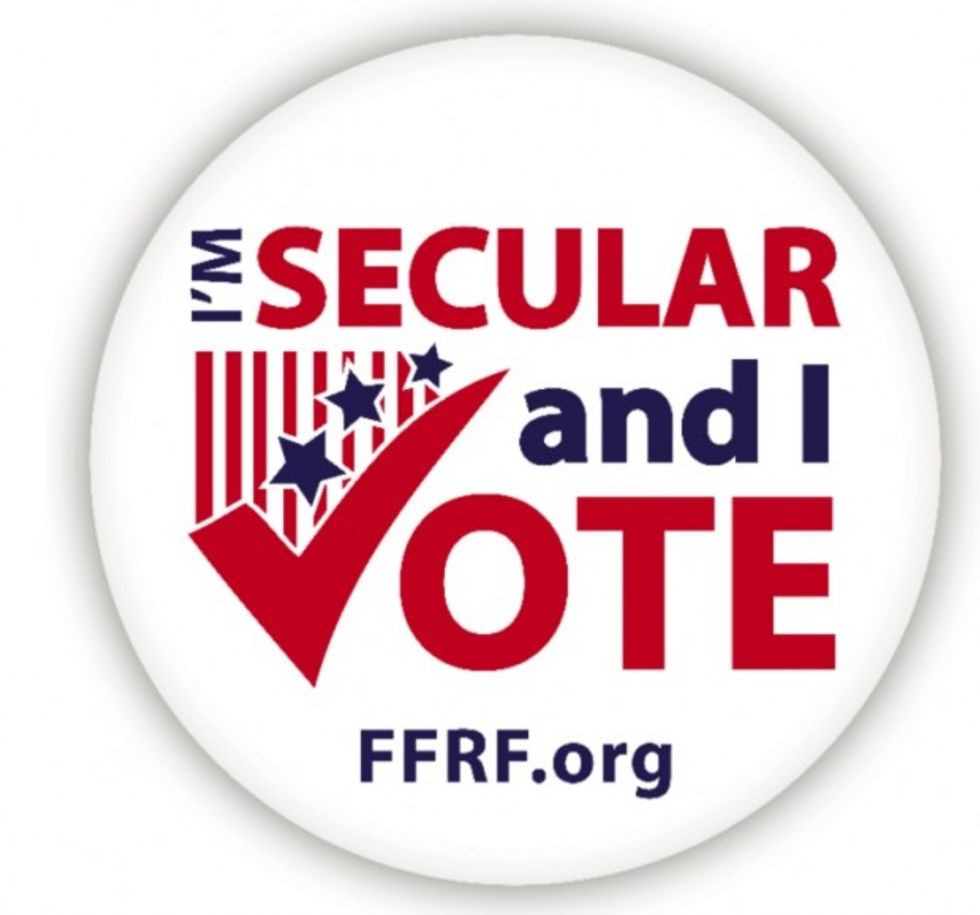 Freedom From Religion Foundation
The Freedom From Religion Foundation announced the launch of the "I'm Secular and I Vote" campaign on Tuesday  — an effort to "ensure the voices of the fastest-growing minority group in America are heard in the 2016 presidential election," according to a press release.
The atheist advocacy group plans to do outreach among its 23,500 members, to purchase ads touting the separation of church and state and to try and organize atheist college students in anticipation of the "Reason Rally" — a massive gathering of atheists that is scheduled for June 4, 2016 in Washington D.C.
The "I'm Secular and Vote" campaign comes as the share of the nation's "nones" — individuals who are atheist, agnostic or unaffiliated — has increased in recent years, leading  activists to try and capitalize on that apparent growth.
According to the Pew Research Center's 2014 Religious Landscape Study, this proportion moved from 16.1 percent in 2007 to 22.8 percent in 2014.
But while the umbrella group most certainly includes non-believers, the latest Pew data shows that 61 percent of "nones" still believe in "God or [a] universal spirit," though that proportion is down from the 70 percent that was observed in 2007.
Either way, atheist activists see an opportunity to coalesce political influence.
"Much of the movement away from religion in America is being driven by Millennials, many of whom will be voting for the first time this year,"  Freedom From Religion Foundation co-president Dan Barker said in a statement. "We need secular voters to be vocal about their beliefs, or lack thereof, while rejecting efforts to push religious dogma on the nation."
The organization also released the results of a survey that it conducted among its members. That poll, commissioned online between June and December 2015, garnered 8,000 responses, finding that 96 percent respondents are registered to vote. It should be noted that the results are restricted to member of the Freedom From Religion Foundation and may not be representative of atheists more broadly.
Secular members were asked to identify their political persuasion, with 29 percent selecting "Democratic" and 36 percent selecting "progressive/liberal." While that totals 65 percent, 21 percent selected Independent. On the flip side, only 1 percent identified as Republicans, with 3 percent selecting "Socialist/Marxist" and 3 percent selecting "Green."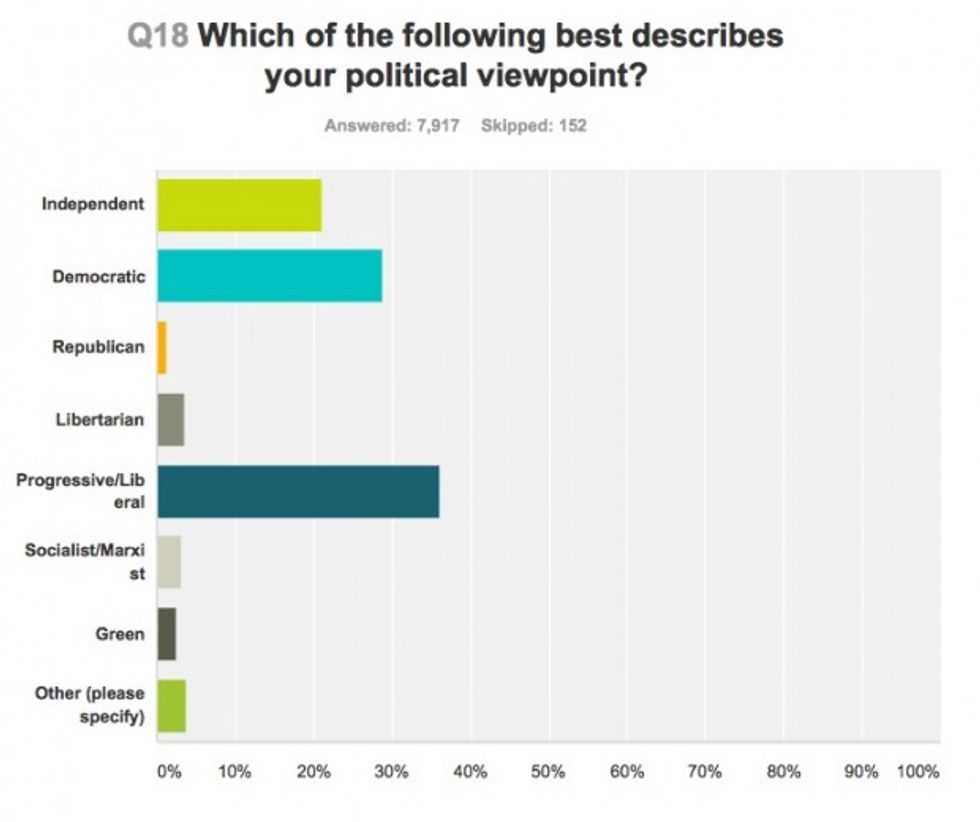 Results of the Freedom From Religion Foundation's member study (FFRF)
The Freedom From Religion Foundation isn't the only atheist group trying to rally secularists this election cycle. As TheBlaze previously reported, the Secular Coalition for America, an atheist advocacy group, also announced in a recent statement that the organization, under the leadership of its new executive director Larry T. Decker, will work to "unite the 'nones'" in the coming months.
"Decker seeks to employ his nearly 20 years of policy experience to unify the 'nones,' the segment of Americans who do not identify with any particular religion, and their allies into a recognized voting bloc ahead of the 2016 elections," the statement read.