The DC Metropolitan Police Department on Thursday released surveillance video of the disturbing attack on a decorated U.S. Marine veteran that occurred Friday outside of a McDonald's restaurant.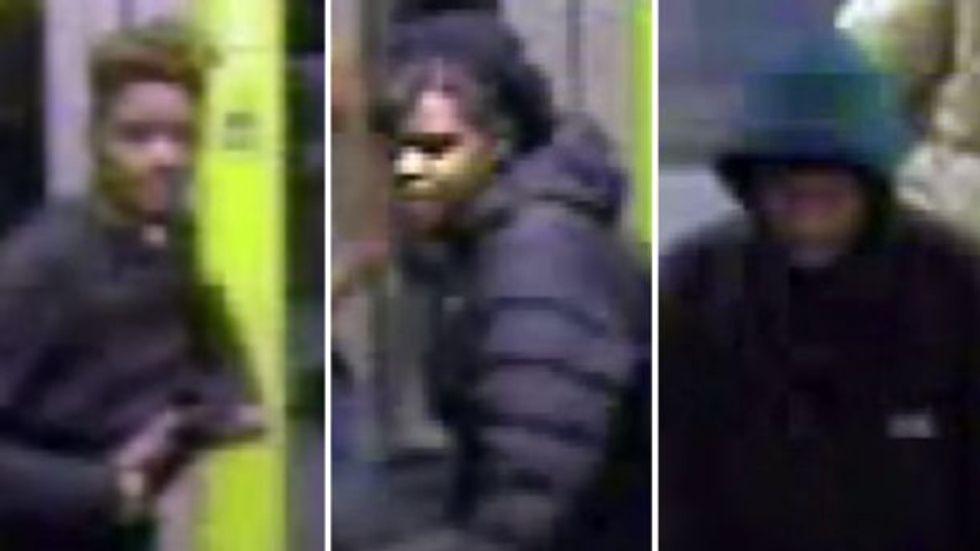 Persons of interest (DC Metropolitan Police Department)
Christopher Marquez, 30, previously reported being ambushed by a group of teens who allegedly harassed him while he was eating and asked if he believed "black lives matter."
The disturbing footage shows one of the suspects following the victim out of the McDonald's and striking him in the back of the head, seemingly knocking him unconscious.
Marquez said he woke up a short time later and discovered his pants were ripped and his wallet was missing.
Watch the surveillance video below:
Marquez, who is Hispanic, told "Fox & Friends" that the attack was a "hate crime" and he believes his skin color made him a target.
"So, we're seeing a lot of these events of people being attacked because they're white. And I'm thinking we have to speak up more about this because it's just going to continue to happen," he added.
Fox News has more on Marquez's service record:
Marquez served in the Marine Corps from 2003 to 2011. He was awarded the Bronze Star with combat distinguishing device for valor during the battle for Fallujah, Iraq, in November 2004. Marquez is one of two Marines depicted carrying then-1st Sgt. Bradley Kasal out of the so-called "Hell House" in a famous photograph.
Watch his interview on "Fox & Friends" below:
---