A young American missionary who moved to the Middle East to minister to Syrian refugees claims that he experienced something extraordinary when he visited a Muslim family one day to talk about Jesus Christ.
That missionary's story was recently told by Tyler Connell of the Ekballo Project, a Christian group that works to spread the gospel across the globe. Connell has reportedly been traveling to American college campuses to share some of the inspirational stories of transformation that he's witnessed and heard.
Among those stories is a purported experience involving Daniel, a 24-year-old missionary from Vermont, who has been working in the Middle East in an effort to spread the Bible to the masses there.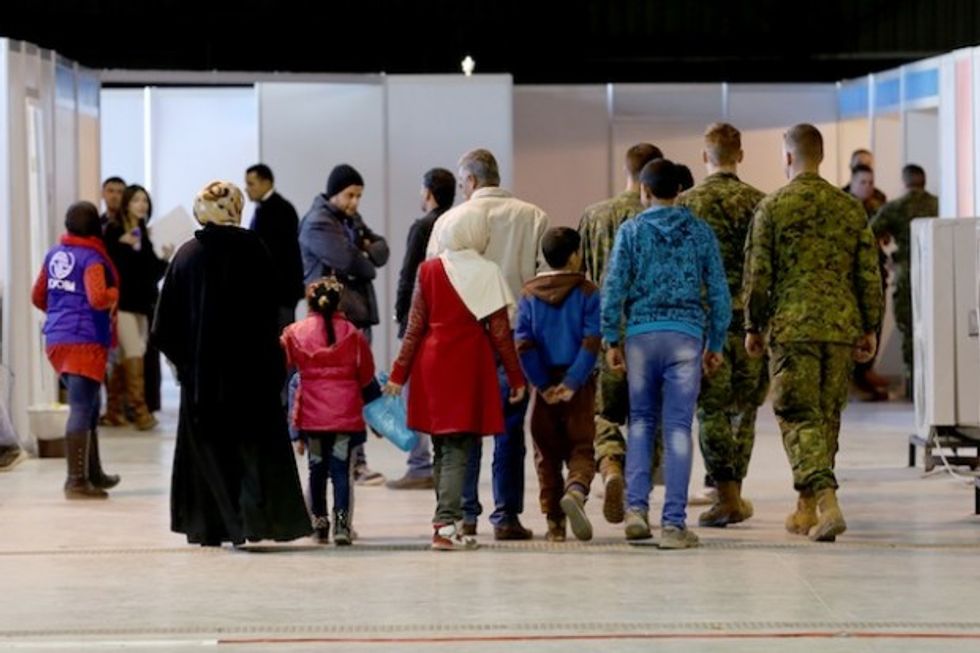 Syrian refugees wait at Marka Airport in Amman, Jordan, on Tuesday, Dec. 8, 2015. (AP Photo/Raad Adayleh)
One day, he visited a family living inside of a tent, according Assist News Service.
"Hi, I'm Daniel and I'm here to tell you about Jesus," Daniel reportedly said, finding himself shocked when he saw how the family of eight reacted. Connell explained, "The family freaked out, they looked at each other, almost turned white. The father was excited, yelling."
An interpreter reportedly told Daniel that the family had been visited the night before by a man who opened the door to their tent and stood in the entrance; they described the individual as "glowing."
But it's what he purportedly said that likely gave the family — and Daniel — the chills.
"Hello, My name is Jesus and I am sending a man tomorrow named Daniel to tell you more about me," the family claims Jesus said before disappearing.
Daniel's arrival shocked the Muslim family, as they began asking to know more about the gospel, to which Daniel complied and shared. Connell said that they have become Christians and are now helping to plant underground churches and "are seeing a harvest among Muslims," Assist News Service reported.
Stories like this are sometimes met with skepticism for a variety of obvious reasons. The veracity of these claims is certainly near-impossible to verify, though this is hardly the first time that there have been claims of Jesus appearing to individuals in the Middle East.
Syrian families wait their turn to register at the UNHCR center in the northern city of Tripoli, Lebanon, Wednesday, March. 6, 2013 (AP Photo/Bilal Hussein)
As TheBlaze reported last year, a Muslim man who was planning to kill a group of Christians in the Middle East changed his mind and subsequently converted to Christianity after reportedly having a dream about Jesus, according to a missionary group.
And in a separate purported incident, Gina Fadely, director of Youth With a Mission Frontier Missions Inc., another missionary organization, told Voice of the Martyrs Radio Network that something similar unfolded back in 2015.
Fadely recounted how a missionary who works with her organization was introduced to an Islamic State fighter earlier who had admitted to killing many Christians before something happened that profoundly changed his perspective.
"The fighter admitted that he had killed Christians and that he had actually enjoyed doing so," she said. "He told this [missionary] leader that he had began having dreams of this man in white who came to him and said, 'You are killing my people' and he started to feel really sick and uneasy about what he was doing."
Other Muslims have also made claims that Jesus has appeared to them in dreams before deciding to convert to Christianity.
(H/T: Charisma News)