NEW YORK (AP) — Two police officers were shot in a confrontation with a gunman who slammed his car into a police vehicle early Saturday, in the second on-duty shooting of multiple officers in the nation's biggest city this month, police said.
Officers William Reddin and Andrew Yurkiw were in stable condition after the 3:30 a.m. encounter, which happened as multiple officers converged and fired at an armed driver who had pointed a gun at some of the officers, fled and then rammed a police car, Police Commissioner William Bratton said.
Police were investigating how many officers fired and the exact sequence of events, including whether police themselves fired any of the shots that injured their colleagues. It's standard for police shooting investigations to look into the possibility of what's known as "friendly fire," and Saturday's shooting unfolded in what Bratton described as "a complex crime scene" involving eight officers and suspect Jamal Funes.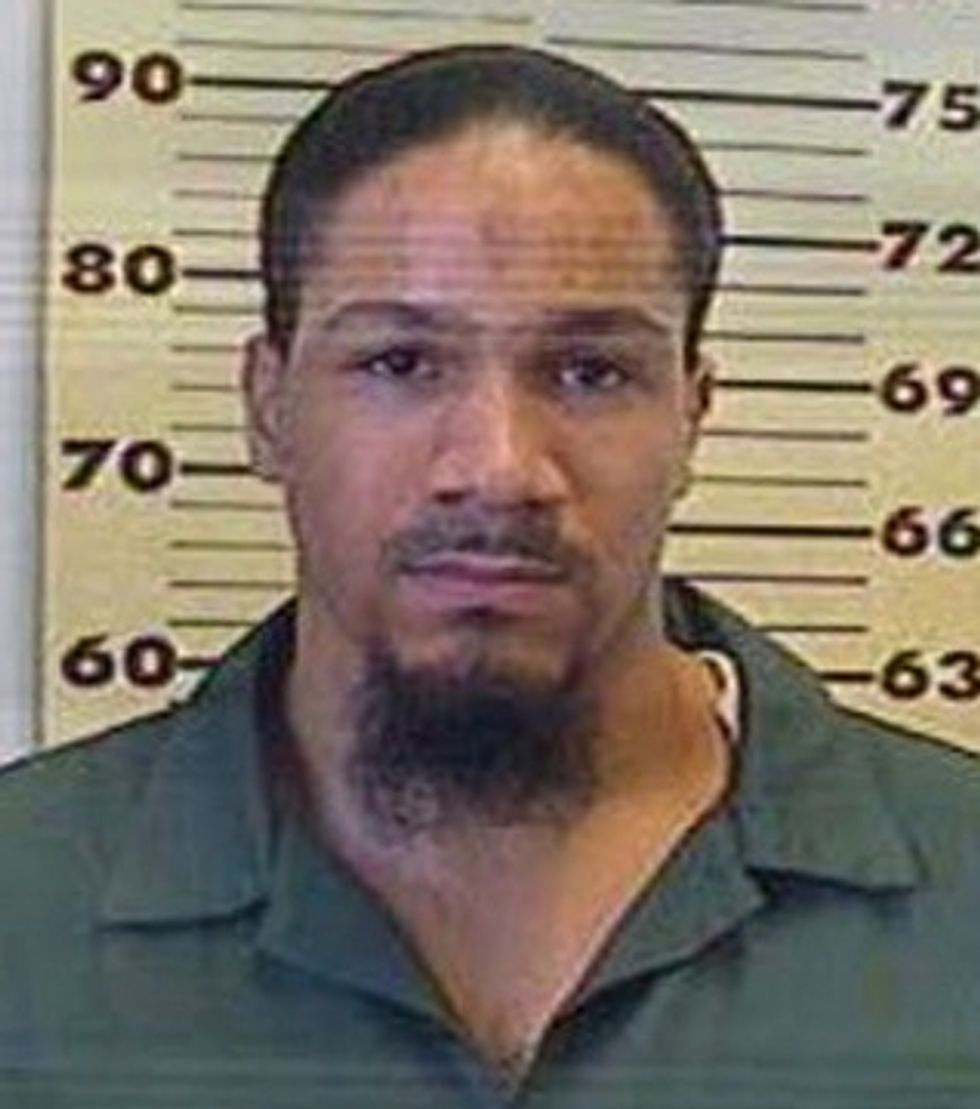 Jamal Funes, who used to use the name Frederick Funes, is seen in an undated photo provided by the New York State Department of Corrections. (Image source: New York State Department of Corrections via AP)
Mayor Bill de Blasio said Yurkiw and Reddin were alert and expected to recover.
"These are very dedicated officers who were out there protecting us," de Blasio, a Democrat, said at a news conference.
Funes, 34, was in critical condition with multiple gunshot wounds, Bratton said.
Officers found a .357 Magnum revolver on the front seat of his car, with five spent shell casings in the gun, the police commissioner said. He said police were trying to determine what might have prompted Funes' conduct.
A spokesman for the New York Police Department said investigators have notified the FBI's Joint Terrorist Task Force about the incident but are unaware of any ties Funes may have to terrorism. A spokeswoman for the FBI did not immediately return a call for comment Saturday night.
It wasn't immediately clear whether Funes, who police said had previously used the name Fredrick Funes, had a lawyer who could comment on his behalf. No working telephone number for Funes' family could immediately be found.
Records obtained by The Associated Press show Fredrick Funes was released from state prison in 2010 and has served about three years behind bars after being convicted of attempted assault in Brooklyn. A police spokesman confirmed the records are those of the man they have in custody.
The shooting came a little more than two weeks after Officers Diara Cruz and Patrick Espeut were shot and wounded on patrol in a public housing stairwell by a gunman who killed himself soon after, police said. Last month, Officer Sherrod Stuart was wounded in the ankle in what police later determined was a friendly-fire shooting as another officer exchanged gunfire with a suspect in a Bronx street brawl.
In October, Officer Randolph Holder was shot and killed by a suspected bicycle thief he was chasing.
Yurkiw, an officer for three years, was hit in his bulletproof vest — 27 years after such a vest also saved his father, former Officer Paul Yurkiw.
"It's like I'm going through this all over again," Paul Yurkiw told the Daily News. "Without the vest, me or him and a lot of other police officers wouldn't be walking on this planet right now."
Reddin, who participated in a gun arrest only Friday, was shot in the hip, authorities said.
Reddin, a nine-year police veteran, was part of a harrowing arrest in the same part of Brooklyn in 2011, when his partner, Sgt. Michael Miller, struggled with a suspect over a gun. Miller's finger, wedged between the gun's hammer and cylinder, prevented the suspect from pulling the trigger, according to news reports at the time.
Bratton said the confrontation started when two uniformed housing police officers — not Yurkiw and Reddin — heard gunfire near an intersection in the Bedford-Stuyvesant neighborhood. As they approached Funes, he pointed a revolver and fled, and they followed and radioed for help.
Driving the wrong way down a street, Funes rammed a responding, marked police car, Bratton said. He said Reddin and Yurkiw, in plainclothes, were in another car on the scene as multiple officers opened fire.
Funes was still in his car when he was shot, Bratton said.