A New York police officer was slashed after breaking up a fight in Brooklyn Sunday morning, the NYPD told WCBS-TV.
The city's bizarre and violent slashing trend has even inspired a song, but the facts of these attacks are nothing to laugh about.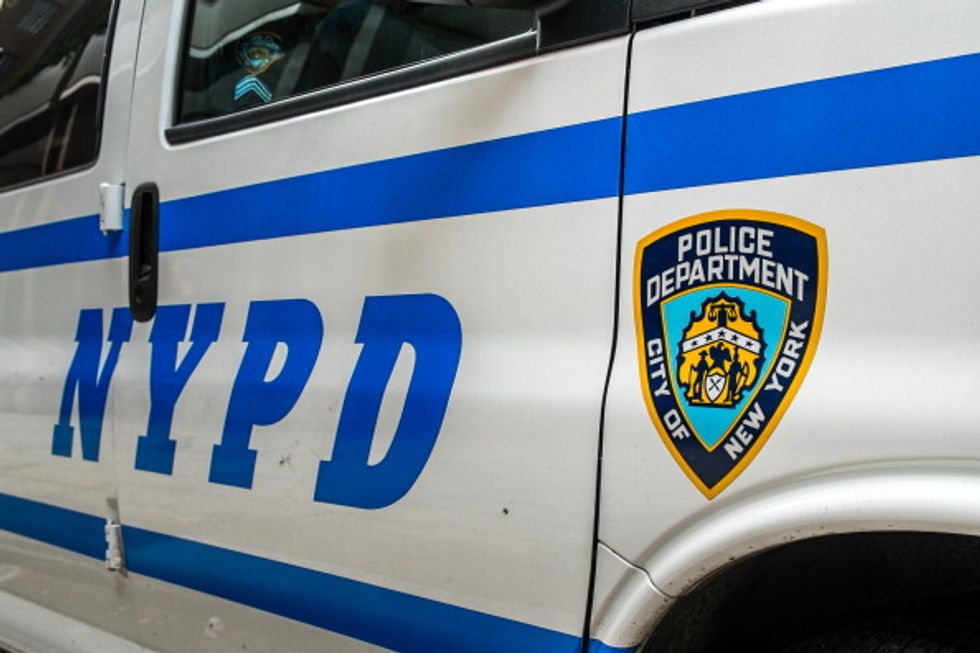 Police car of the NYPD closeup (Getty Images)
The female officer was slashed with a box cutter from neck to cheek while responding to a reported altercation at Saratoga Avenue and Marion Street at around 1:10 a.m. Sunday, police said.
The officer was in plain clothes at the time of the incident and was taken to Methodist Hospital where she was treated and released. Her name has not been released.
Xiomora Velez, 27, was arrested in connection to the slashing. Velez faces charges of assaulting an officer, menacing, resisting arrest and weapons possession.
The incident was just one of at least four slashings that occurred this weekend.
The NYPD told TheBlaze that as of Feb. 21, more than 560 slashings or stabbings have been reported across the city compared to 470 at the same time last year — a 20 percent increase.
Community activist Tony Herbert told WCBS-TV that the violence must end.
"I want to say this to every young black and Hispanic male and female in our community — we are killing ourselves. We're creating a modern-day genocide that truly is wiping out a generation that is going to take away from our community being able to move forward," Herbert said. "We can't keep doing this."
(H/T: WCBS-TV)