Newly released surveillance video shows a police officer shooting a man after the suspect appears to put his hands in the air but then reach for his waistband area before making a sudden turn toward the officer.
The footage, which was obtained from a nearby business, shows a car being pulled over by a Baltimore County Police officer, identified only as Officer Olszewski. It shows a man getting out of the front passenger side around 2 a.m. Thursday, while the driver, 29-year-old Timothy Dudeck, pulls away.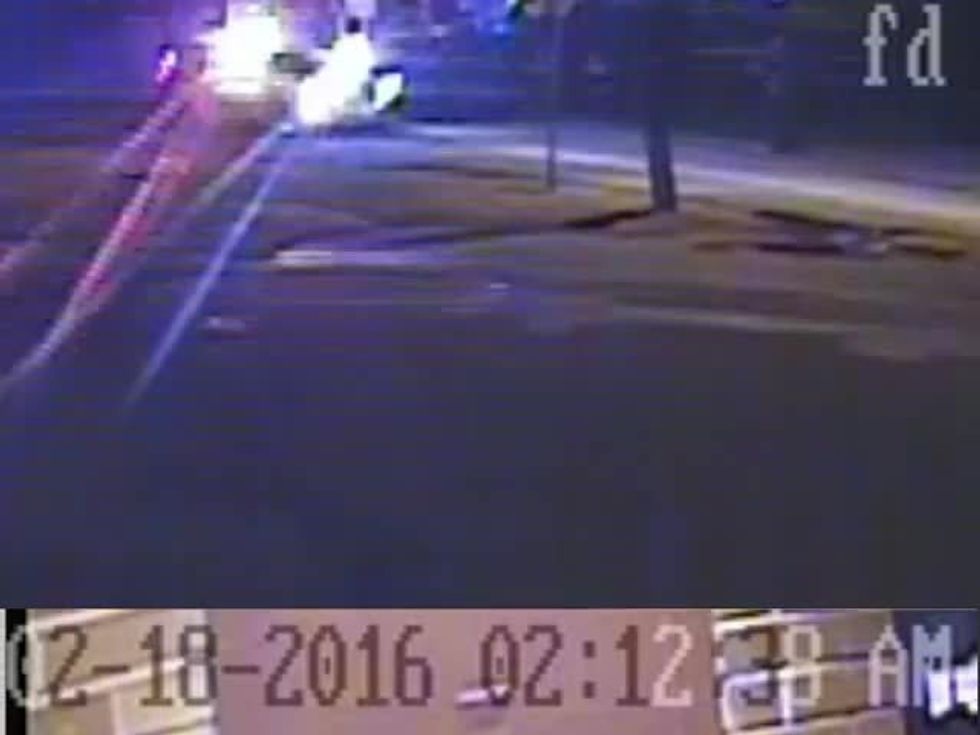 Image source: WBAL-TV
The suspect who gets out of the car appears to put something on the ground and then stand up with his hands raised. Meanwhile, the officer begins to approach the suspect and then fires his weapon when police say the suspect makes a sudden move.
"The officer had no choice but to fire his weapon," county police spokesman John Wachter told WBAL-TV. "The passenger made a sudden movement toward his waistband and put the officer in fear of his life. He feared the suspect had a weapon and was going to engage him with the weapon."
The video shows the suspect falling to the ground. He was later hospitalized but has not yet been formally charged. His identity has not been released.
Dudeck, the driver of the car, faces several charges, including possession of a controlled deadly substance with intent to distribute, firearms violations and other related charges. Dudeck was released on $100,000 bail.
Oxycodone pills, suspected cocaine and more than $1,800 were found in his Dudeck's possession, while a handgun, a scale and more than $400 were recovered from the vehicle.
The Baltimore County Police Department said the officer is a seven-year veteran of the force and has been placed on administrative leave. The officer was not injured.
(H/T: WBAL-TV)