UFC star Conor McGregor let loose on a TMZ photographer for a "stupid" question he asked back in December.
McGregor was asked Wednesday if he regrets calling one of his opponents, Nate Diaz, a "cholo," which, as the photographer pointed out, is "racially motivated." "Did you mean to say it like that?" the photographer asked McGregor.
"Mate, shut the f*** up," McGregor snapped.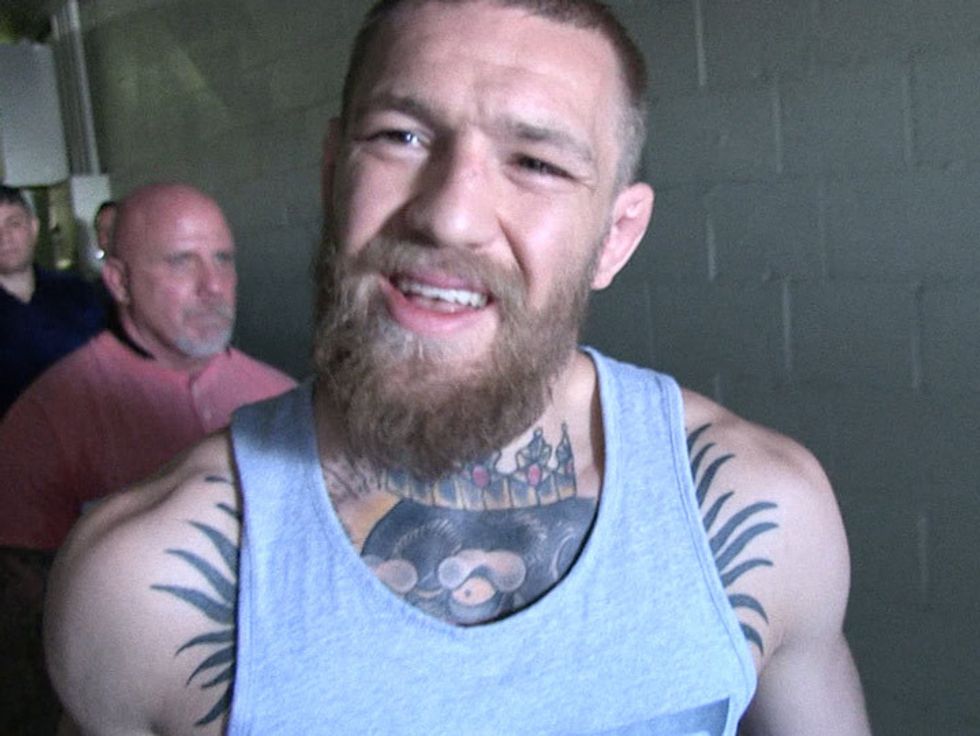 Conor McGregor (Image source: TMZ)
The UFC star then recalled a question the same photographer had asked him back in December about whether he would "whoop Jesus Christ's a**."
"That was such a stupid question," McGregor said.
Pressed by the photographer as they exited the building, the UFC star added one more insult. "You're an idiot," McGregor said.
(H/T: TMZ)