Seven New Jersey newspapers called on Gov. Chris Christie (R) to resign in a joint editorial published Tuesday. The demand comes on the heels of the governor's failed presidential aspirations and his endorsement of Republican presidential front-runner Donald Trump.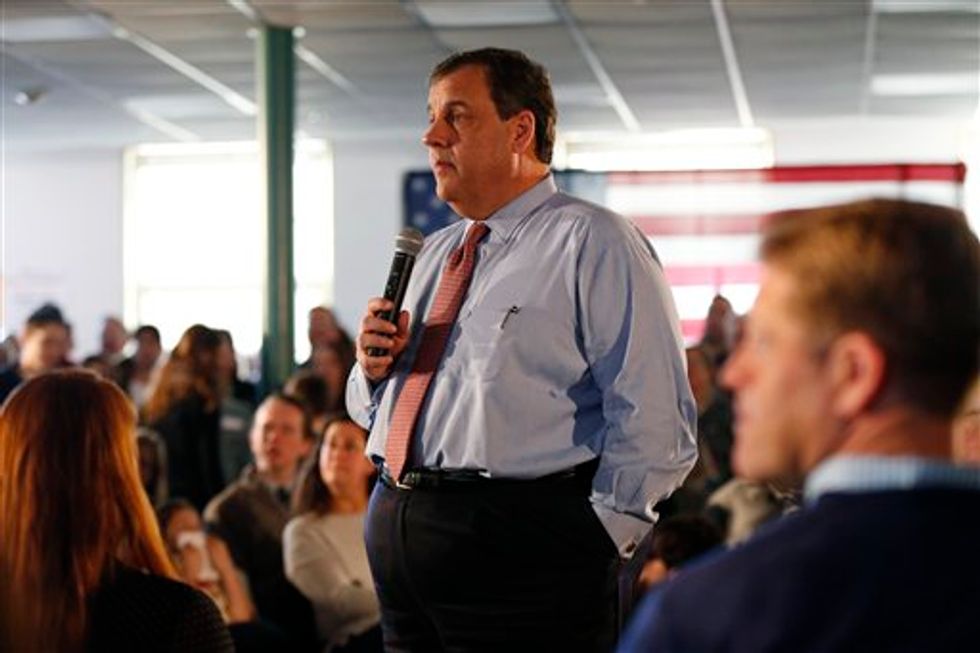 Supporters applaud as Republican New Jersey Gov. Chris Christie takes a question at a town hall-style campaign event at Hampton Academy, Feb. 7, in Hampton, New Hampshire. (AP Photo/Robert F. Bukaty)
During a Monday press conference, Christie refused to answer questions about anything other than inquiries regarding his nomination of a state Supreme Court judge. When pressed as to why he wouldn't entertain any other questions, he simply said, "Because I don't want to."
That press conference apparently served as the catalyst for these seven publications to call on Christie to resign.
"We're fed up with Gov. Chris Christie's arrogance," the papers read. "We're fed up with his opportunism. We're fed up with his hypocrisy."
The joint editorial detailed the fact that Christie spent part of 261 days out of state last year for his own presidential bid and traveled out of state once again to endorse Trump and campaign with the billionaire businessman.
"For the good of the state, it's time for Christie to do his long-neglected constituents a favor and resign as governor," the editorial asserts. "If he refuses, citizens should initiate a recall effort."
This comes the same day that the Union Leader retracted its earlier endorsement of Christie in a scathing editorial, writing, "Boy, were we wrong," slamming the governor on his support for Trump.
—
Follow the author of this story on Twitter: