New Jersey Gov. Chris Christie (R) refused to talk about his endorsement of Donald Trump during a press conference Monday and, instead, just took questions regarding his recent appointment of a judge to the New Jersey Supreme Court.
When reporters attempted to ask the governor multiple questions about his endorsement, one he said he was "proud" to give, he continually shut them down.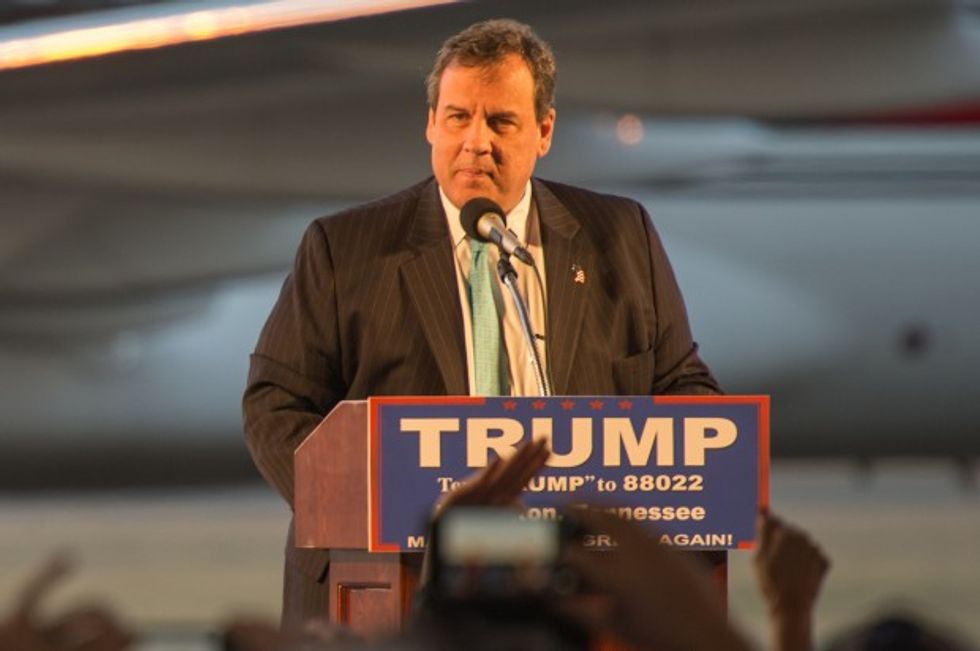 Chris Christie campaigns for Republican presidential candidate Donald Trump Saturday. (Getty Images/Michael B. Thomas/AFP)
"No, I won't permit you to. I told you that there's going to be only on-topic questions today," Christie told one reporter who attempted to ask about his endorsement. "So, permission denied"
"That's an off-topic question," he told another. "I think you understand that I'm answering on-topic questions today."
When asked why he was refusing to answer questions about his endorsement, Christie simply offered the excuse, "Because I don't want to."
The awkward press conference came just one day after what proved to be a very tough weekend for Christie, who was continually grilled about his endorsement of Trump that took the political world completely by storm.
Christie's interview with ABC's George Stephanopoulos on "This Week" was particularly hard-hitting. Stephanopoulos grilled Christie for nearly 10 minutes over his sudden change of heart regarding the Manhattan billionaire and pressed him to explain several of the GOP front-runner's positions, specifically, how Trump will get Mexico to pay for a wall on the U.S.-Mexico border.
"The fact is that he's going to have to answer that question," Christie told Stephanopoulos. "And he will."
(H/T: Politico)
—
Follow the author of this story on Twitter and Facebook:
[facebook //www.facebook.com/plugins/like.php?href=