Rapper Kanye West has been under the careful watch of news media ever since he dropped his new album "The Life of Pablo" last month and petitioned Facebook CEO Mark Zuckerberg for $1 billion to fund future creative endeavors.
With that knowledge, one would think West might be a little more careful with what he shares on social media. But that's just not how he operates.
West was caught browsing the popular torrent website Pirate Bay after the star uploaded a photo of his computer browser to Twitter Tuesday night.
It's unclear whether he was aware that the site was visible in the photo or if he just thought the commotion surrounding Super Tuesday would be enough to allow him to escape media scrutiny. It wasn't.
The photo showed that West was listening to Sufjan Stevens' song "Death with Dignity" on YouTube.
But the other browser tabs, which clearly were not the focus of the post, caught the attention of watchful followers. A close look at the picture shows that Ye was surfing the popular torrenting website Pirate Bay and Media Downloader, which many use to steal audio and video from websites like YouTube.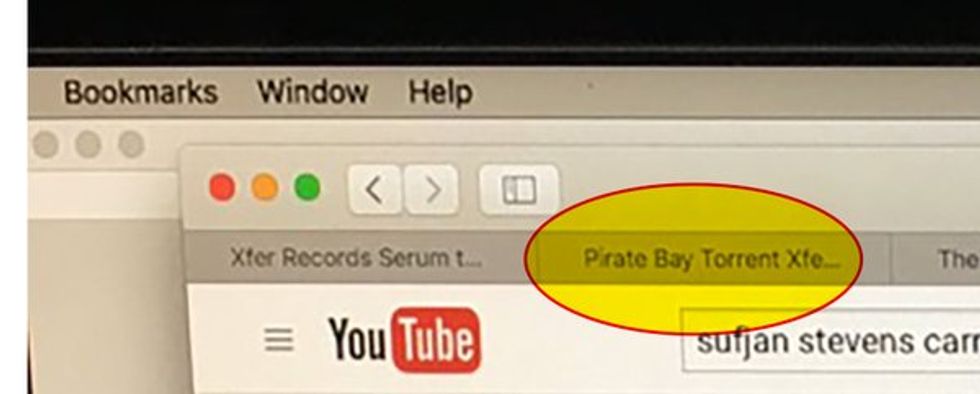 Image via Twitter @JonyIveParody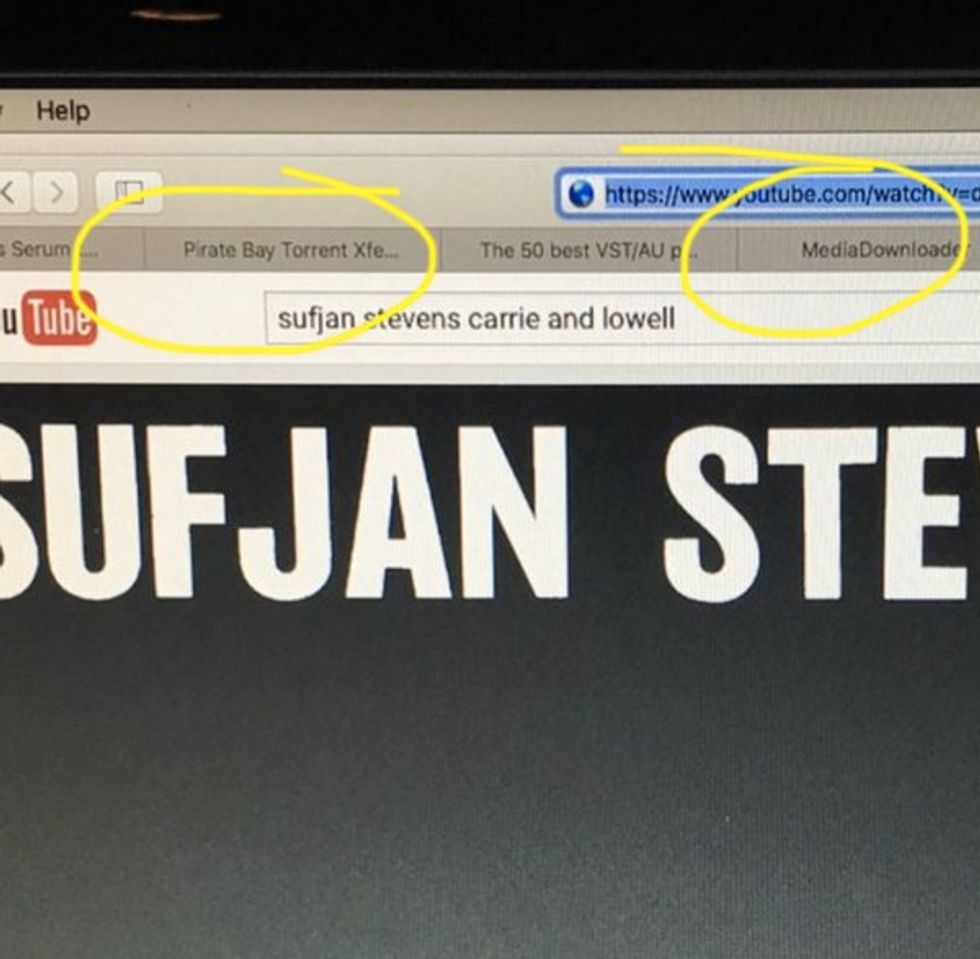 Image via Twitter @randyem_
Electronic artist, Joel Zimmerman, better known as deadmau5, was quick to call Kanye out:
Let's start a Kickstarter to help @kanyewest afford a copy of Serum.

— Goat lord (@Goat lord) 1456890995.0
The post comes weeks after TheBlaze reported that "The Life of Pablo" received more than 500,000 illegal downloads in the first week of its release. West was reportedly seeking a lawsuit against Pirate Bay, one of the top sites used to rip the new album, which he released exclusively on the artist-owned music streaming service, Tidal.
everyone's about to go crazy that @kanyewest's listening to Sufjan, but it's even better that he's using Pirate Bay https://t.co/WoKPlSIHi0

— jos (@jos) 1456890166.0
@kanyewest @austin_dias even Kanye has to pirate The Life Of Pablo

— Jason Lumsden (@Jason Lumsden) 1456897816.0
It's possible West was researching the site to check how many more people had stolen his work since he last checked. The Media Downloader, however, raises some suspicion.
(H/T: Fox News)