Actress and producer Amy Brenneman, who plays Laurie Garvey in "The Leftovers," published an op-ed on Cosmopolitan's website on Monday, explaining why she believes that having an abortion when she was 21 years old was the "right decision."
"I had an abortion," Brenneman wrote. "I am simply one of millions of women who have exercised this constitutionally protected right, and according to recent data, I am part of the 95 percent of women who do not regret their choice."
The actress, who shared the details of her personal story in the piece, said that she believes that the "constitutional right to abortion is under attack" and that efforts to curb legal abortion are "more vicious than ever."
Rather than sit silently, Brenneman said that she's sharing her story after filing an amicus brief in the Whole Woman's Health v. Hellerstedt Supreme Court case, which centers on a Texas law that requires doctors to have hospital affiliations and to perform abortions in special surgical centers — efforts that have been dubbed as being enacted to help protect women's health.
"In the spring of my junior year at Harvard, my period was late. I had been in a relationship for almost two years with a loving and supportive boyfriend. We used birth control, but it malfunctioned," she wrote. "We found a doctor in the yellow pages. We went to his clean and respectable office."
Brennemen continued, "I had the procedure done with no pain; my boyfriend was with me the whole time. Afterward, I breathed huge sigh of relief and thought to myself, I get my life back!"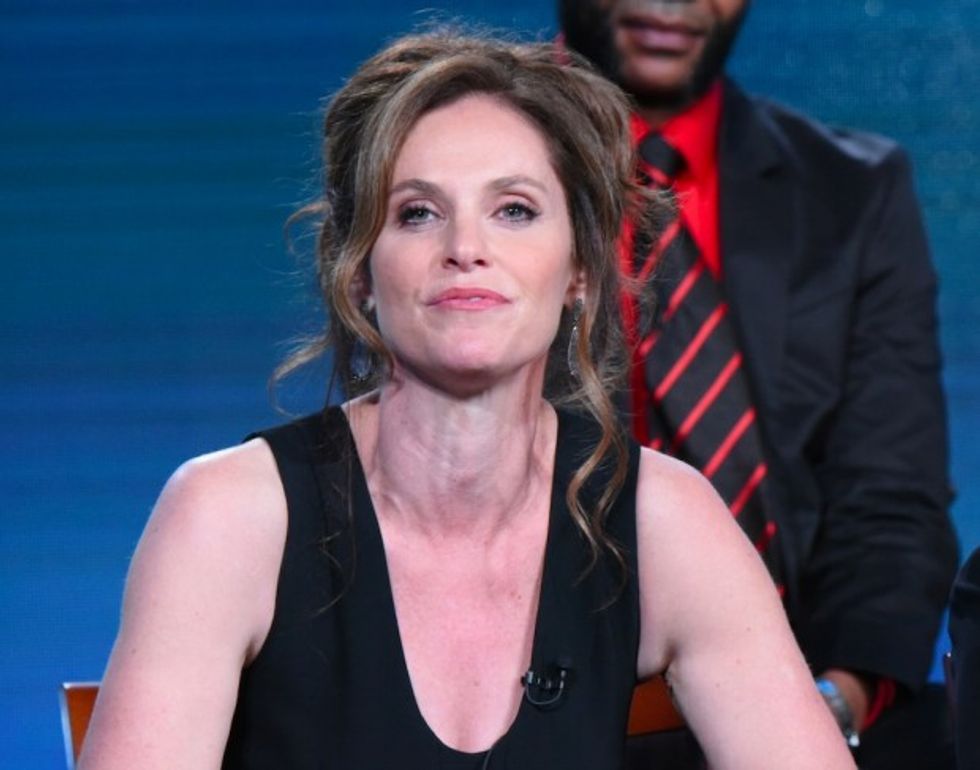 Amy Brenneman participates in the "Heartbeat" panel at the NBCUniversal Winter TCA on Wednesday, Jan. 13, 2016, Pasadena, Calif. (Photo by Richard Shotwell/Invision/AP)
The actress said that she has never felt contrition over her abortion, as it enabled her to continue her education and to later build a stable life with her husband that was more conducive to having and raising children.
"I have never, not for one moment, regretted my abortion," Brenneman wrote.
Read the actress's op-ed here.
(H/T: Daily Mail)
--
Follow the author of this story on Twitter and Facebook: