Facebook users were stunned to see what devolved into a courtroom circus in Broward County, Florida, Tuesday where three out of four teenagers suspected of leading police on a multi-city chase went before a judge.
Three 15-year-old male suspects appeared in a juvenile court on charges of burglary, grand theft auto and eluding police. But when the judge ordered the suspected driver, Maurice Thomas, to 21 days in juvenile detention, things soon got out of hand, WSVN-TV reported.
Cameras from inside the courtroom captured friends and family dancing and cursing. At least two of the suspects were even seen smiling. The disruptive behavior forced the judge to eventually clear the courtroom.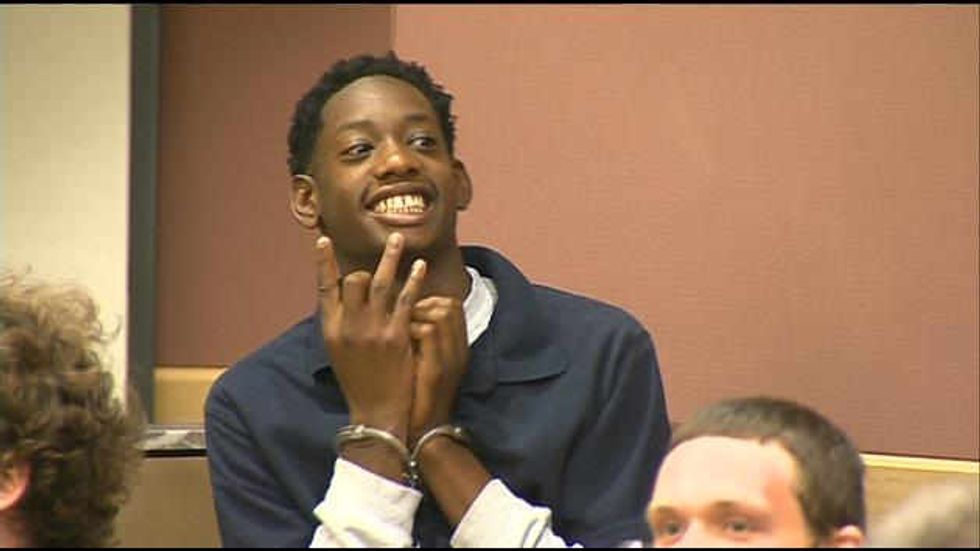 Image source: WSVN-TV
"As a black man I'm embarrassed for my people," one Facebook user commented. "These kids have no respect for anyone and that includes the[i]r parents. If I had done something like that as a young man, I would not be writing this, my grandmother would have KILLED me DEAD."
"Only God can tell how angry I am right now, these are the kind of people bringing shame and reproach to the black race," another Facebook user replied.
Others took a different stance.
"I'm black but these people can't embarrass me. We are individuals...Why is it only black people who get blamed for what any black person does?" one user wrote.
The user added that what the teenagers did was wrong, but that the problem "starts at home."
"I don't claim these people," she said.
Disorder in the Courtroom

COURTROOM CHAOS: The teens accused of stealing a car and leading police on a chase, caused some chaos in a juvenile courtroom today.

Posted by WSVN-TV on Tuesday, March 1, 2016
Two of the three teens who appeared in court were sentenced to five days in contempt of court, in addition to 21 days in juvenile detention. The third suspect who appeared in the courtroom was released to home detention.
The fourth suspect, a female, did not appear in court at the same time.