Multiple Hollywood actors used the Academy Awards to push a variety of agendas, but comedian Tina Fey wasn't having it.
During an interview on Howard Stern's radio program, Fey said she was glad to be back in New York City after the Oscars where many actors tried to push various causes, including climate change, sexual assault and corporate greed.
"Like halfway through I was like, 'This is some real Hollywood bulls**t,'" Fey said Tuesday. "Everyone's telling me what to do. People are yelling at me about rape and corporate greed, but really, it's climate change. I was like, 'Guys, pick a lane.'"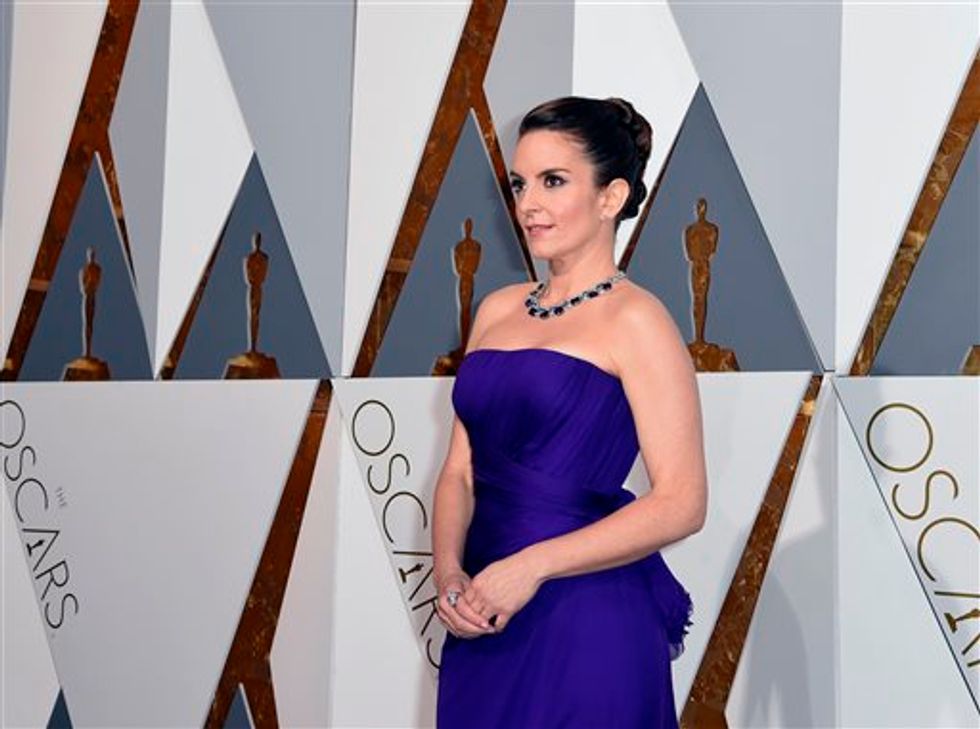 Tina Fey arrives at the Oscars on Sunday at the Dolby Theatre in Los Angeles. (Dan Steinberg/Invision/AP)
"It's like, we're going to fix everything tonight. And also, you're all rich," Fey continued. "Why are you yelling at me about corporate greed? You're all so rich."
However, Fey did not condemn Leonardo DiCaprio who discussed climate change after he won his first Oscar for best actor for the the movie, "The Revenant" — a film about a frontiersman alone in the wilderness in the 1820s.
"I always am psyched when someone can articulate those things because, let's face it, actors are very stupid," Fey said of DiCaprio. "But he's so smart, and his speech was so cogent."
Stern tried to push Fey to criticize DiCaprio as he asked how the actor could be so socially conscious considering the amount of women he's had sexual relations with.
"It doesn't affect the green footprint, no matter how many women you f**k," Fey said.
"Is it misogynistic to sleep with a bunch of women who want to sleep with you," she added.
Listen to Fey's interview:
(Content warning: graphic language)
(H/T: Today)