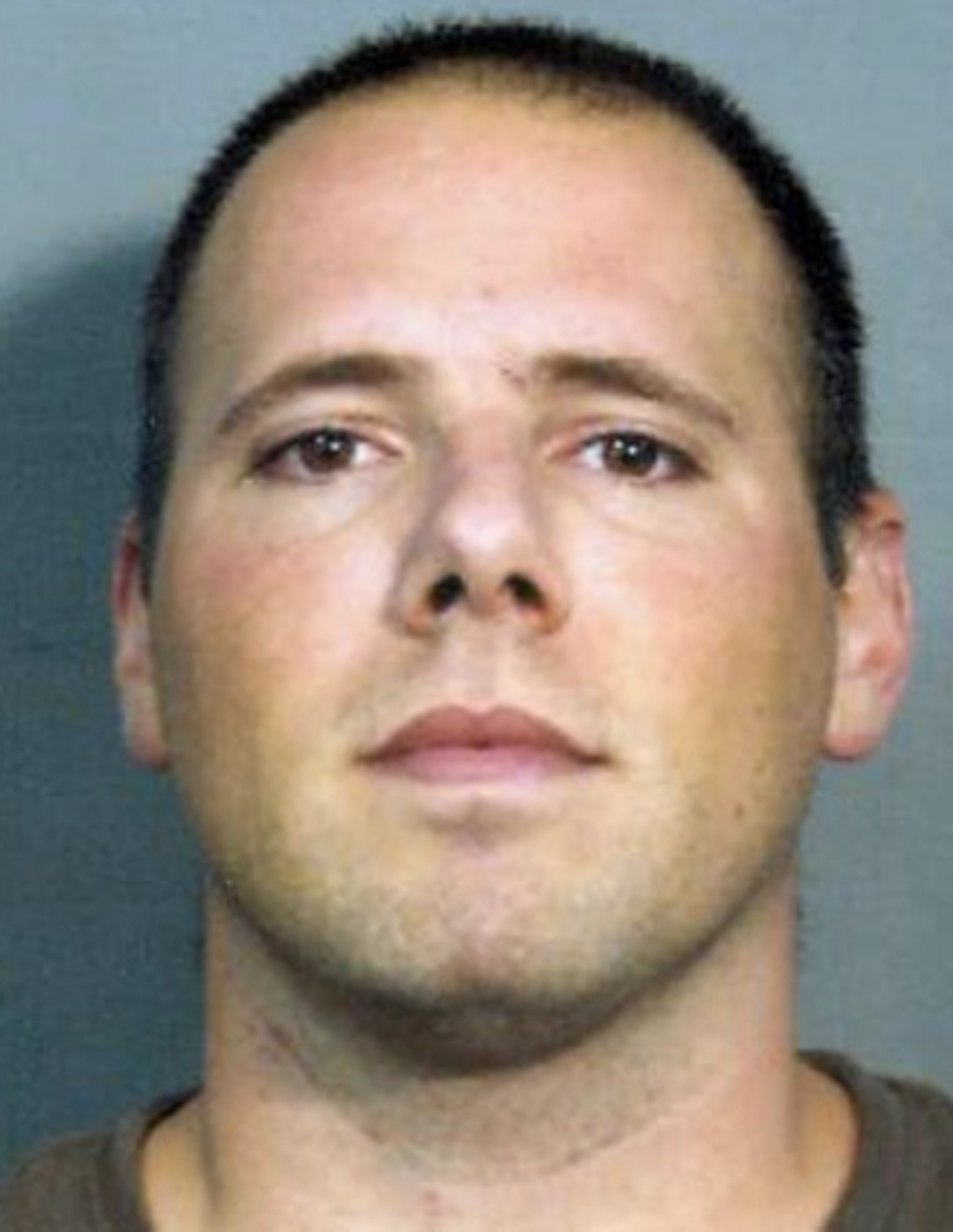 Justin Hendricks Jr. (Image source: NOLA.com)
The anxious 911 phone call a man placed to authorities in 2011 to report a violent beating inside his home was released Thursday for a hearing during which the jury heard arguments concerning whether the accused assailant the man reported later murdered him.
Justin Hendricks Jr. called 911 on April 25, 2011, to report a gruesome beating that allegedly occurred inside his Old Jefferson, Louisiana, home hours before the alleged assailant returned to the premises to gun him down, according to NOLA.com.
During the call, a distressed Hendricks, 34, reported what he had seen occur in his own home while stressing that he didn't want it to be made known that he had placed the call to the Jefferson County Sheriff's Office.
"I couldn't do anything about it because he was waving a gun in my face and beating his girlfriend with a gun," Hendricks said over the phone, identifying defendant Jacoby Maize, 38, as the assailant.
Jacoby Maize (Image source: NOLA.com)
"If he finds out I made this call ..." Hendricks ominously added before the operator cut him off, according to NOLA.com.
According to the Jefferson Parish prosecutors, Maize returned to Hendricks' home two hours later and fatally shot him in the stomach before torching the house in an attempt to cover up the crime.
During the testimony proceedings Thursday, the jury also heard from Cecilia Cruz, 27, Maize's wife and the woman whom Maize had allegedly beaten inside Hendricks' home, NOLA.com reported.
Today, Cruz admits that she had been lying when she first testified in 2011, claiming that she and Maize had not been inside Hendricks' home and that Maize had not been beating her.
"Because Jacoby was already in jail, he wasn't going to be able to hurt me from where he was at. I felt like Jacoby has done this, and I was like, I want justice for Justin. I came to my senses. I can't let this man's family suffer and wonder what happened," Cruz told the jury before explaining why she stayed with her allegedly abusive husband. "I wanted love. I thought that was love. I thought I couldn't get no better. I thought I finally found someone to hold my hand, to love me and want to be with me, so I stayed."
Cruz also described the beating that occurred in Hendricks' home before the jury.
"I don't even know why it started," she said. "I don't remember. I do remember Mr. Maize beating me with a lamp. He beat me with a stick. He beat me with everything he could find in that house. He beat me for at least 30-35 minutes."
Maize currently is facing charges of second-degree murder and aggravated arson related to Hendricks' death, as well as charges for aggravated second-degree battery, aggravated assault with a firearm, intimidation of a witness and two counts of being a convicted felon with a weapon, NOLA.com reported.
The defense is expected present its case Friday.
(H/T: NOLA.com)
—
Follow Kathryn Blackhurst (@kablackhurst) on Twitter