Actress Jennifer Garner recently revealed that her starring role in the new film "Miracles From Heaven" has bolstered her faith, leading her and her family to start attending a Methodist church each week.
And in a recent interview with the Christian Post, Garner further explained how playing the role of Christy Beam — a mother whose daughter, Annabel, survived a harrowing, real-life ordeal during which she was trapped for hours inside of a hollowed-out tree — truly changed her.
"Christy is such a strong woman and she's been tested by fire," Garner said. "There is no fire like having a child who's ill, who's suffering and this role changed me because it gave me a sense of that perspective, that I was pretending and that she had gone through something for real and people are still going through."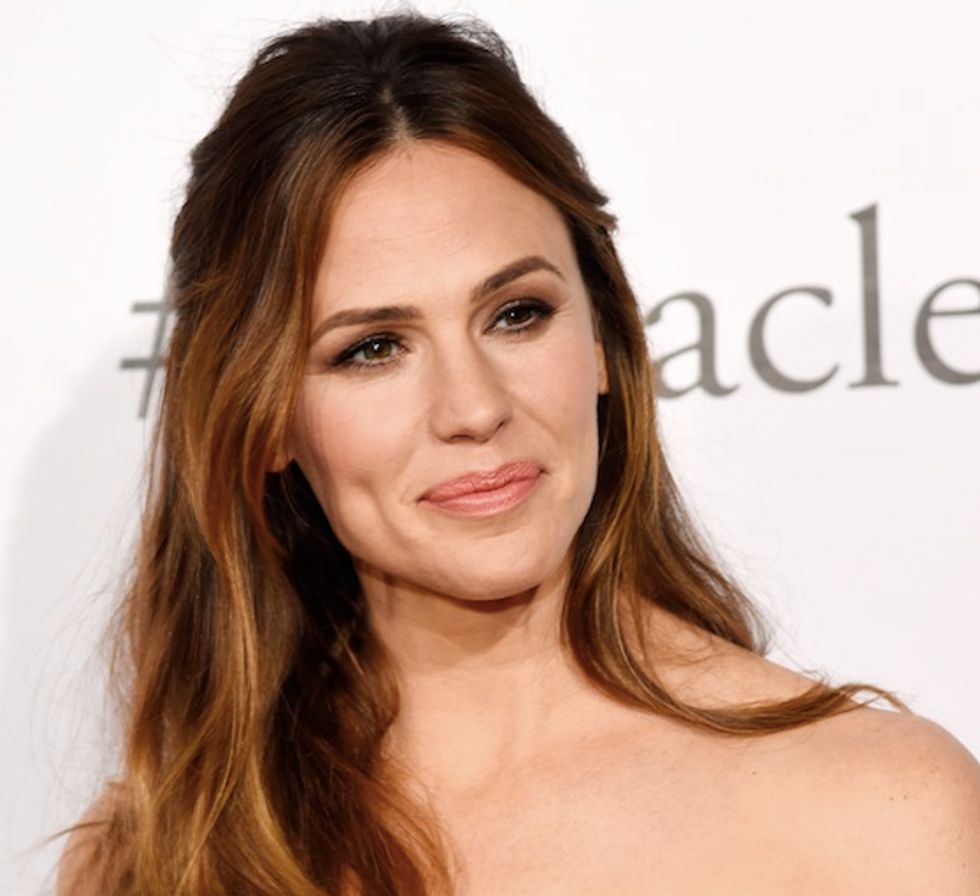 Jennifer Garner, a cast member in "Miracles from Heaven," poses at the premiere of the film at the Arclight Hollywood on Wednesday, March 9, 2016, in Los Angeles. (Photo by Chris Pizzello/Invision/AP)
Even after wrapping the film, Garner said that the lessons she learned have stayed with her "as a constant reminder" of a variety of themes, including the absolute power of a mother's love.
And after revealing that she's now attending church again each week as a result of the film, the actress said that she's also hoping to see "Miracles From Heaven" increase viewers' faith as well.
"I will be so thrilled if it lifts people's hearts in that way, if it asks anyone to re-examine their own faith and their own beliefs, that would be the pie in the sky for me. I can't think of anything better," she told the Christian Post.
As TheBlaze previously reported, Garner grew up going to church every week — a practice that she said halted when she made her way to Tinseltown. But she recently told an audience during a Q&A following the film's Dallas premiere that her role "Miracles From Heaven" changed all that, leading her and her children to start going to a local Methodist church again.
"I grew up going to church every Sunday of my life, and when I did move to L.A., it wasn't something that was just part of the culture in the same way, at least in my life," Garner said. "But it didn't mean that I lost who I was."
Beam — one of the real-life subjects of "Miracles From Heaven" who is portrayed by Garner — published a book by the same name in 2015.
She has widely discussed her family's claims that Annabel experienced a series of purported miracles, including meeting Jesus during the tree ordeal and a dramatic healing after her fall.
Listen to Beam discuss her daughter's story on a 2015 episode of The Church Boys podcast below:
"Miracles From Heaven" releases on March 18.
(H/T: Christian Post)
--
Follow the author of this story on Twitter and Facebook: