Almost five years ago, budding comic Doug Smith was trying to catch a subway home after a standup gig late one night. He encountered a homeless man sexually assaulting a young woman on the subway platform. Smith stepped in and stopped the assault, allowing the woman to escape. However, in the ensuing scuffle with the attacker, Smith's face was slashed from his ear all the way down to his chin.
Speaking with TheBlaze, Smith referred to the brutal cut as "a second mouth." He also explained that the slice narrowly missed the nerves that control facial muscles and was also shallow enough to permit him to heal faster than anticipated.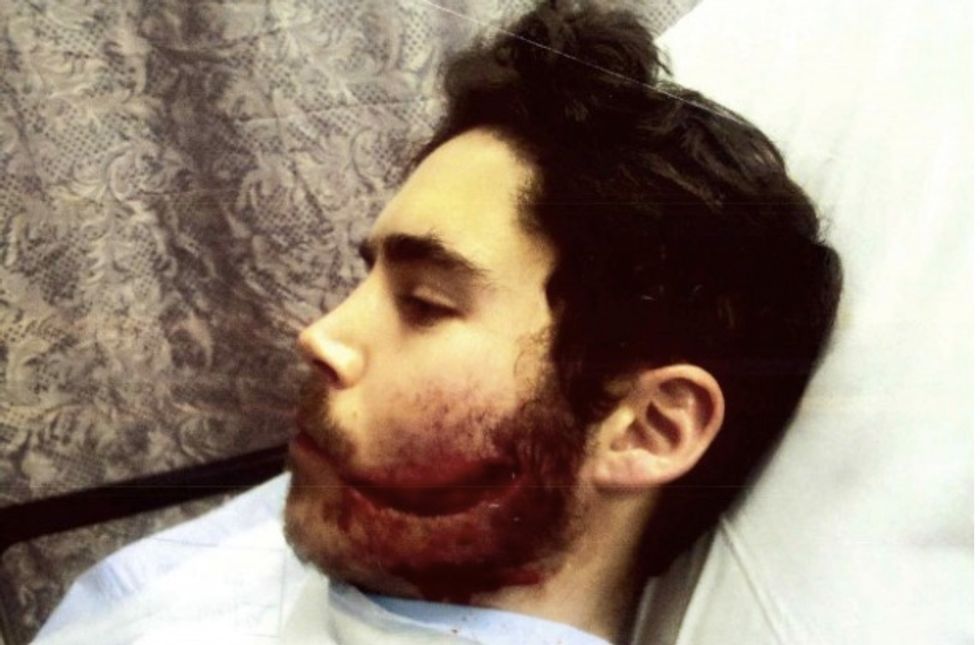 Image source: Interrobang.com
Thanks to Smith's description of the attacker, police were able to identify and apprehend him. The bad guy was arrested and brought to trial — a trial where Smith testified, helping secure a guilty verdict that landed the man in prison for 15 years.
Smith was interviewed this week on TheBlaze radio and shared details of the attack and his recovery, which included weaving the story into his standup act.
"Even that night as I was standing on the sidewalk with a wad of napkins on my face, bleeding all over my shoes, waiting for the ambulance to show up, I thought ... this is gonna be a great bit," Smith told TheBlaze.
The comic talked about turning the horrific slashing into a comedic web series called "Secret Weapon." The series lampoons survival-training videos, with Smith portraying an "urban survival idiot savant."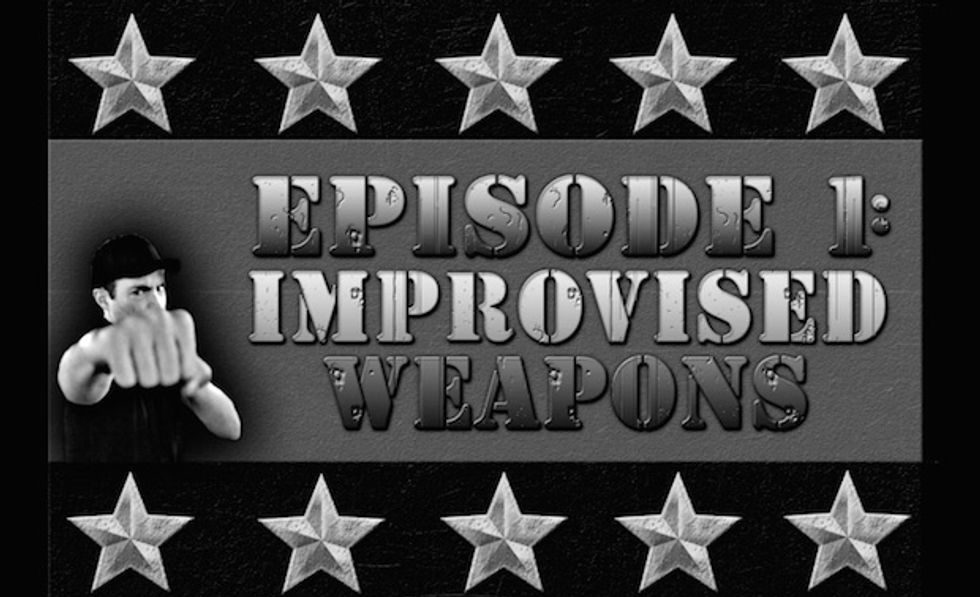 Image source: YouTube
The first three episodes were shot in New York City last summer, but only recently were they made public on Smith's YouTube channel.
Doug Smith still lives in New York and continues to ride the subway.
Listen to the entire interview with Doug Smith.
Watch episode one of Smith's web series, "Secret Weapon." Content warning: contains some rough language.
H/T - Interrobang
__
Follow the author of this story on Twitter and Facebook: