GOP presidential front-runner Donald Trump suggested Sunday that he might pay the legal fees for the man who punched a protestor last Thursday during a Trump rally.
"I'm going to look at it. I'm going to see, you know, what was behind this because it was a strange event. But from what I heard, there was a lot of taunting and a certain finger was placed in the air. Not nice," he said on NBC's "Meet the Press" Sunday morning.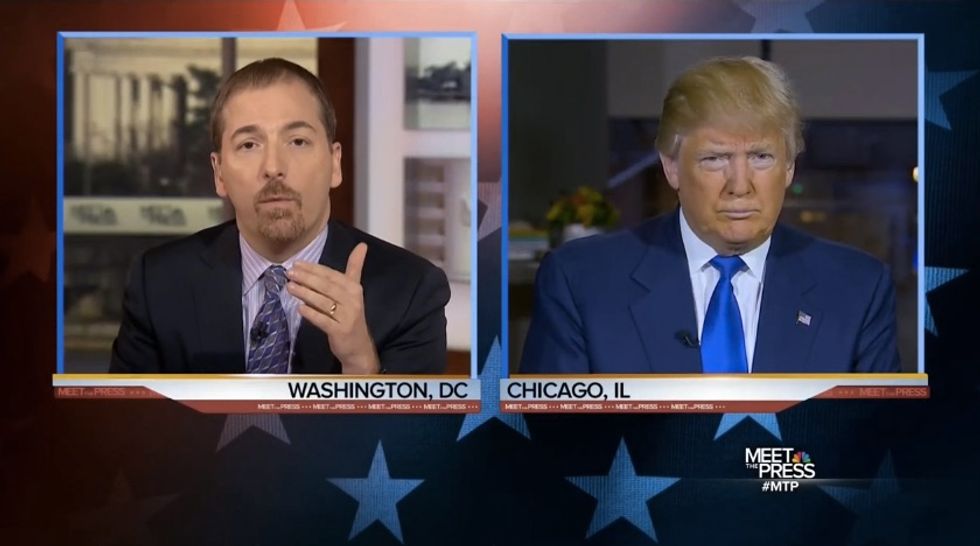 Image source: NBC
"I've actually instructed my people to look into it, yes," he said after being asked if it was possible that he would help the man with his legal fees.
Last week at a North Carolina rally, a 78-year-old Trump supporter named John McGray sucker-punched a protestor in the face as he was being escorted out of the venue. The next day, the man was arrested and charged with assault and disorderly conduct.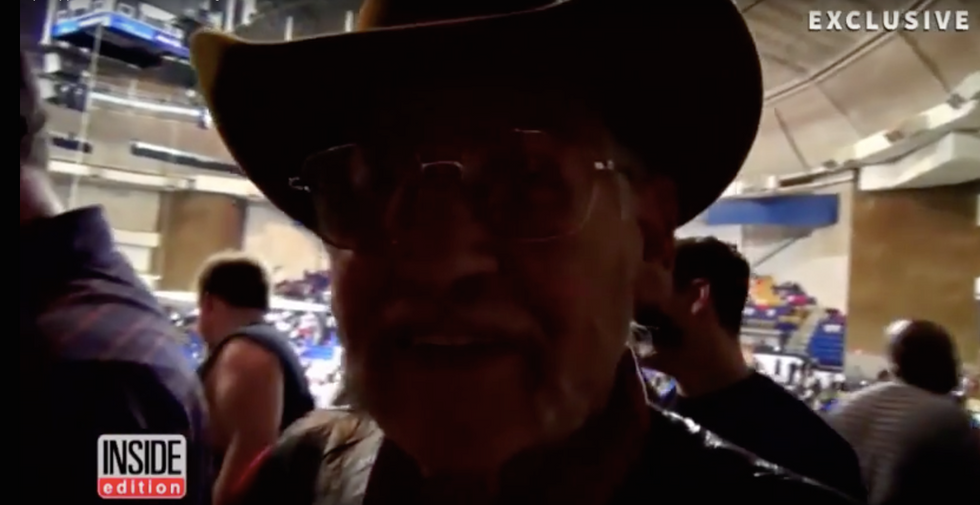 John McGraw, the 78-year-old man who allegedly punched the protester, has been charged with assault. (Image source: Inside Edition)

Trump told NBC he won't take responsibility for the incident, asserting that he doesn't "condone violence in any shape." But he did add that he would like to see exactly what the protestor was doing when he was being taken out of the rally.
"Because he was very taunting. He was very loud, very disruptive," Trump said.
"And from what I understand, he was sticking a certain finger up in the air. And that is a terrible thing to do in front of somebody that frankly wants to see America made great again," he explained. "And so we'll see. I'm going to take a look at it. But I want to see what that man was doing."
Trump admitted that the man who punched the protestor "got carried away," but remarked that "he obviously loves his country."
"Maybe he doesn't like seeing what's happening to the country. I want to see the full tape," he concluded.
Watch: