Actress and health nut Gwyneth Paltrow took to her healthy-living website, Goop, to share her recipe for the smoothie she drinks "every morning."
And being healthy has never tasted so expensive.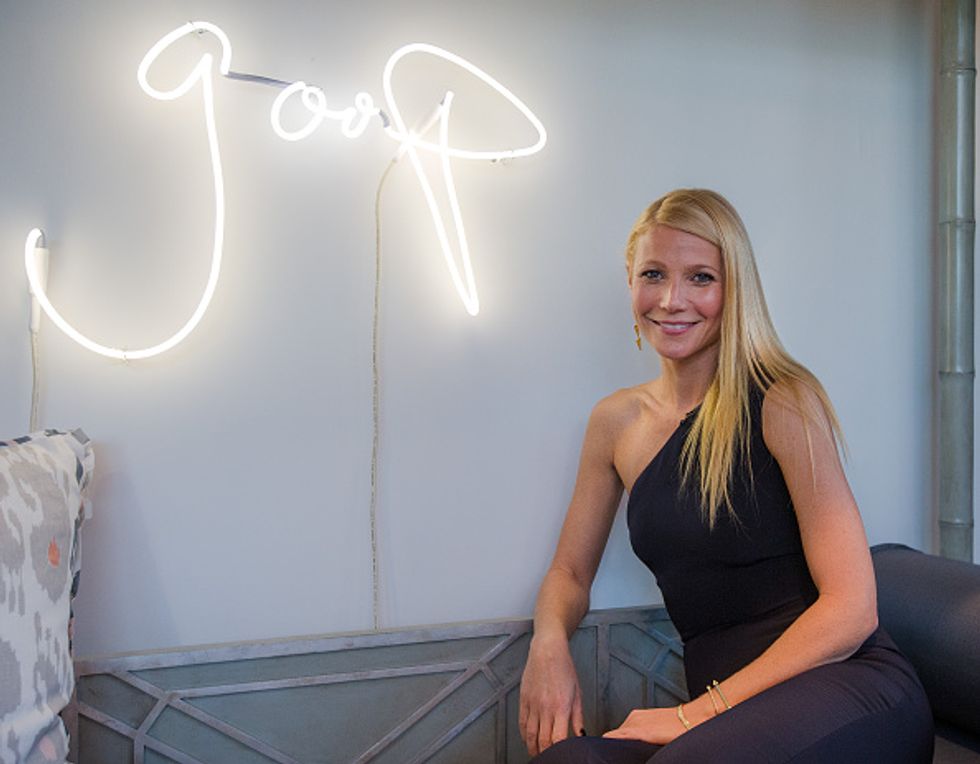 Gwyneth Paltrow attends the goop pop Dallas Launch Party in Highland Park Village on Nov. 20, 2014, in Dallas, Texas. (Layne Murdoch Jr./Getty Images for goop)
But even those who think they'd enjoy "vanilla mushroom protein powder" and whatever "ashwagandha" is, the eye-popping price of this liquid gold will likely cause many to abandon their dream of looking like the rock-solid mother of two. The cost of all of the ingredients listed on Goop is more than $200.
From Goop:
SERVES 1

● 1 cup almond milk

● 1 tablespoon almond butter

● 1 teaspoon coconut oil

● 2 tablespoons vanilla mushroom protein powder

● 1 teaspoon maca

● 1 teaspoon ashwagandha

● 1 teaspoon ho shou wu

● 1 teaspoon cordyceps

● 1 teaspoon moon dust of choice: Action Dust to soothe overworked muscles, Beauty Dust for a glowy complexion and healthy hair, Brain Dust to combat mental fogginess, Goodnight Dust when sleep has been evasive, Sex Dust, for, you know, and Spirit Dust to get that extrasensory perception going.

● pinch Himalayan sea salt

● pinch vanilla powder (optional)
To put this in perspective, one could consume an entire bottle of Chanel or Dior perfume for far less.
But what are the purported benefits? Looking like Gwyneth, one would assume.
According to Goop, the actress drinks one every morning whether she is detoxing or not. That's roughly $73,000 a year.
In other words, you could buy this Jaguar, or you to could begin every morning with an exotic blend of "moon dust," "maca" and "ho shou wu."
Cheers.