A third-party candidate, well known to the conservative movement, might be a viable option for stopping Republican front-runner Donald Trump, conservative activists and Republican Party operatives determined in a meeting early Thursday.
The meeting was reported by the Washington Post, which quoted Rep. Trent Franks (R-Ariz.) saying he's "worried about the kind of damage that Trump could cause to our party."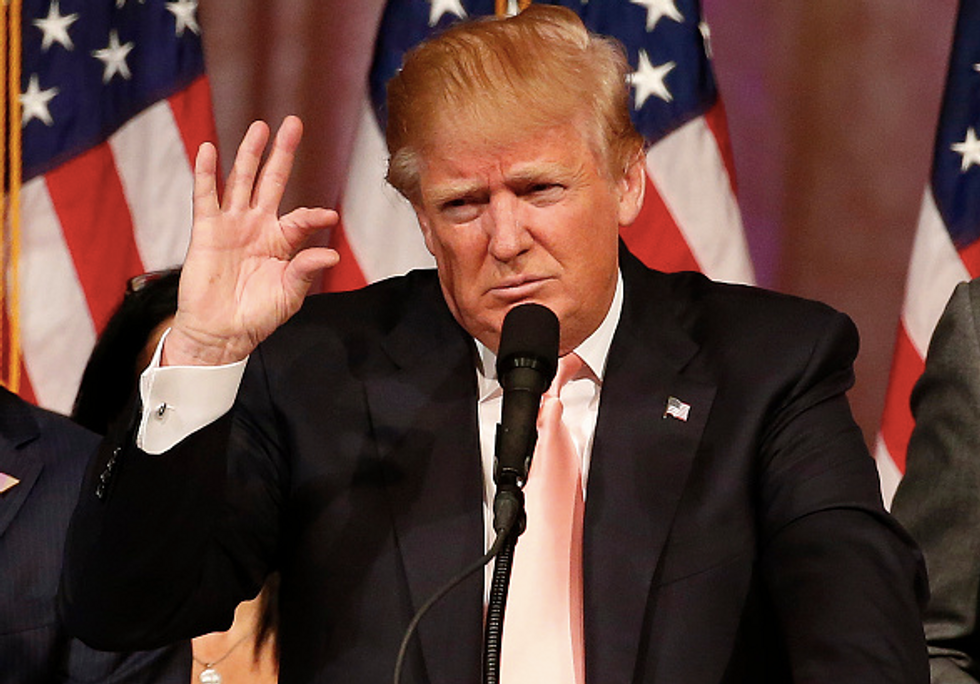 Republican presidential candidate Donald Trump addresses a press conference following his victory in Tuesday's Florida GOP primary in West Palm Beach, Florida. (Rhona Wise/AFP/Getty Images)
"It's certainly not too late," Franks said as he left the breakfast held at the Army and Navy Club in Washington. "You could get another party on the ballot. If you did that, you'd need a movement conservative to be the candidate."
Franks is a supporter of Texas Sen. Ted Cruz, the leading opponent to Trump in the GOP primaries.
Others in the meeting told the Post a third party poses logistic and financial problems. The consensus was that the best way to stop Trump was to unite behind Cruz in the remaining primary and caucus states.
Another attendee to the breakfast who requested anonymity said that Sen. Ben Sasse (R-Neb.) was mentioned as a possible late entry to rally around.
The meeting was organized by conservative activists Bill Wichterman and Bob Fischer. Talk radio host Erick Erickson was an organizer but didn't attend because of an illness, according to the Post.