President Barack Obama will have a strong message for the Cuban government — and a hopeful one for Cuban dissidents — during his historic visit to the communist country next week, White House spokesman Josh Earnest said Friday.
"Our approach now is the president of the United States is going to get on Air Force One. He's going to fly to Havana, Cuba, and sit down with the leader of Cuba and say: You need to do a better job of protecting the human rights of your people," Earenst said, stating this will be a more effective policy than the five decades of isolation.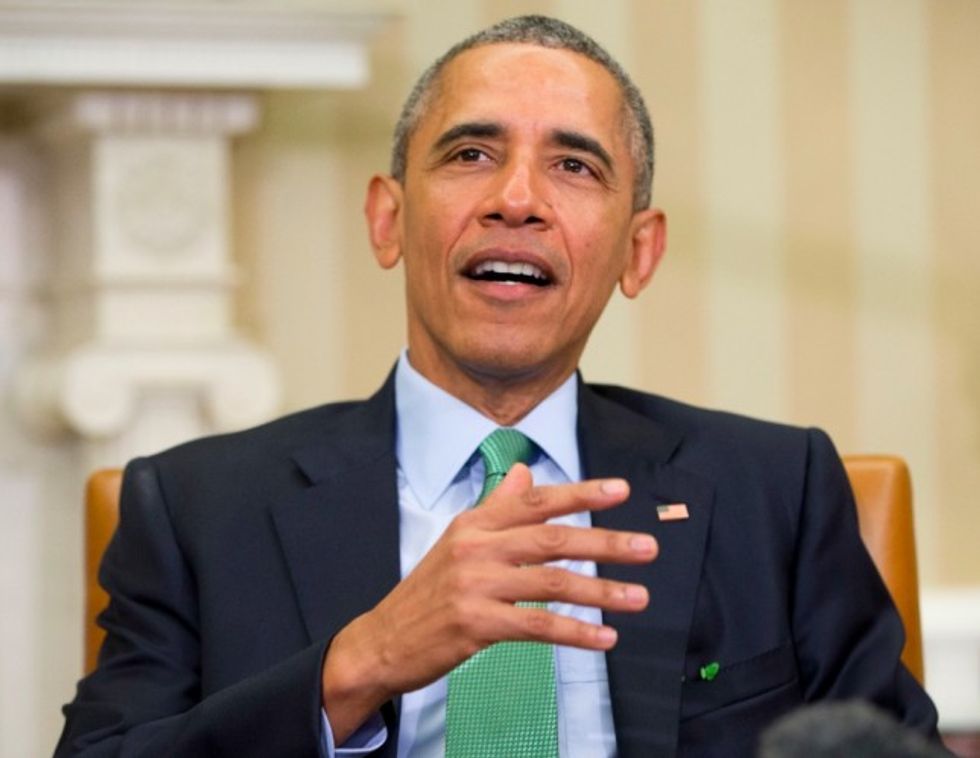 President Barack Obama speaks during a meeting with Irish Prime Minister Enda Kenny in the Oval Office Tuesday. (AP Photo/Pablo Martinez Monsivais)
"He's going to give a speech to the Cuban population, the Cuban people — one that will be carried on TV according to the Cuban government — where the president will advocate for better respect for human rights," Earnest told repoters. "And the president, while he's in Cuba, will sit down for a meeting that all of you will have a chance to at least see part of and visit with people who have previously been victimized by the government and encourage them to continue to fight for the kind of universal human rights that we deeply cherish in this country."
Obama normalized relations with Cuban in late 2014.
Earnest was unclear about who the dissidents would be that Obama will meet with.
"The list of people invited to meet with the president in Cuba is nonnegotiable. The White House and the president will be determining who he meets with," Earnest said. "I would not be surprised if there might be people on that list that the Cuban government would prefer we not meet with. And I don't know if they have raised those concerns or not. But I can tell you the president is going to move forward and have a conversation about human rights with the people he chooses to meet with."