Many people would not react kindly after being unwillingly dragged into a random family's group text. But brothers Deorick and Denis Williams are different.
Over the weekend, the Williams brothers received a group text, which they quickly figured out was not intended for them.
After Lindsey and Mark Knox gave birth to a healthy baby boy, Lindsey's mother, Teresa Lashley, quickly whipped out her phone to tell friends and family the good news.
Lashley's first text indicated that her new grandson, Carson Knox, was on his way: "We are at the hospital. Having a baby today! She has dilated to between 5-6."
The Williams brothers replied with a polite "congrats," but "wrong number" text, but Lashley soon followed up with a photo of her holding baby Carson.
At this point, most people would block the sender's number — clearly Grandma was unaware of her blunder. But Deorick and Denis, seeing the humor in the situation and the opportunity to hold a sweet newborn baby, asked for the Knox's room number.
The brothers then notified the group that they would be there soon — with gifts!
Deorick was kind enough to share snippets of the simultaneously hilarious and touching group text to Facebook: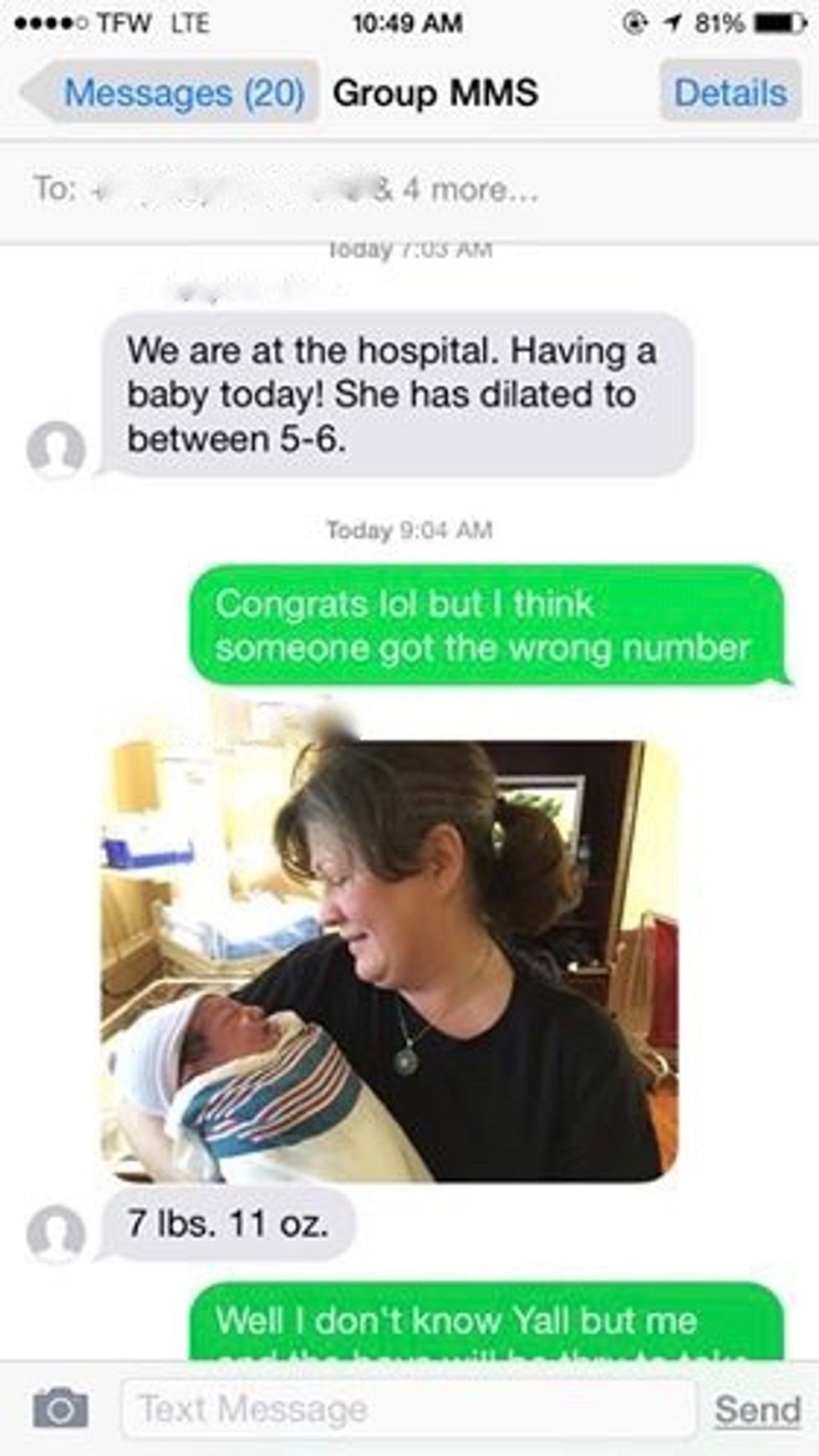 Image via Facebook/Deorick Williams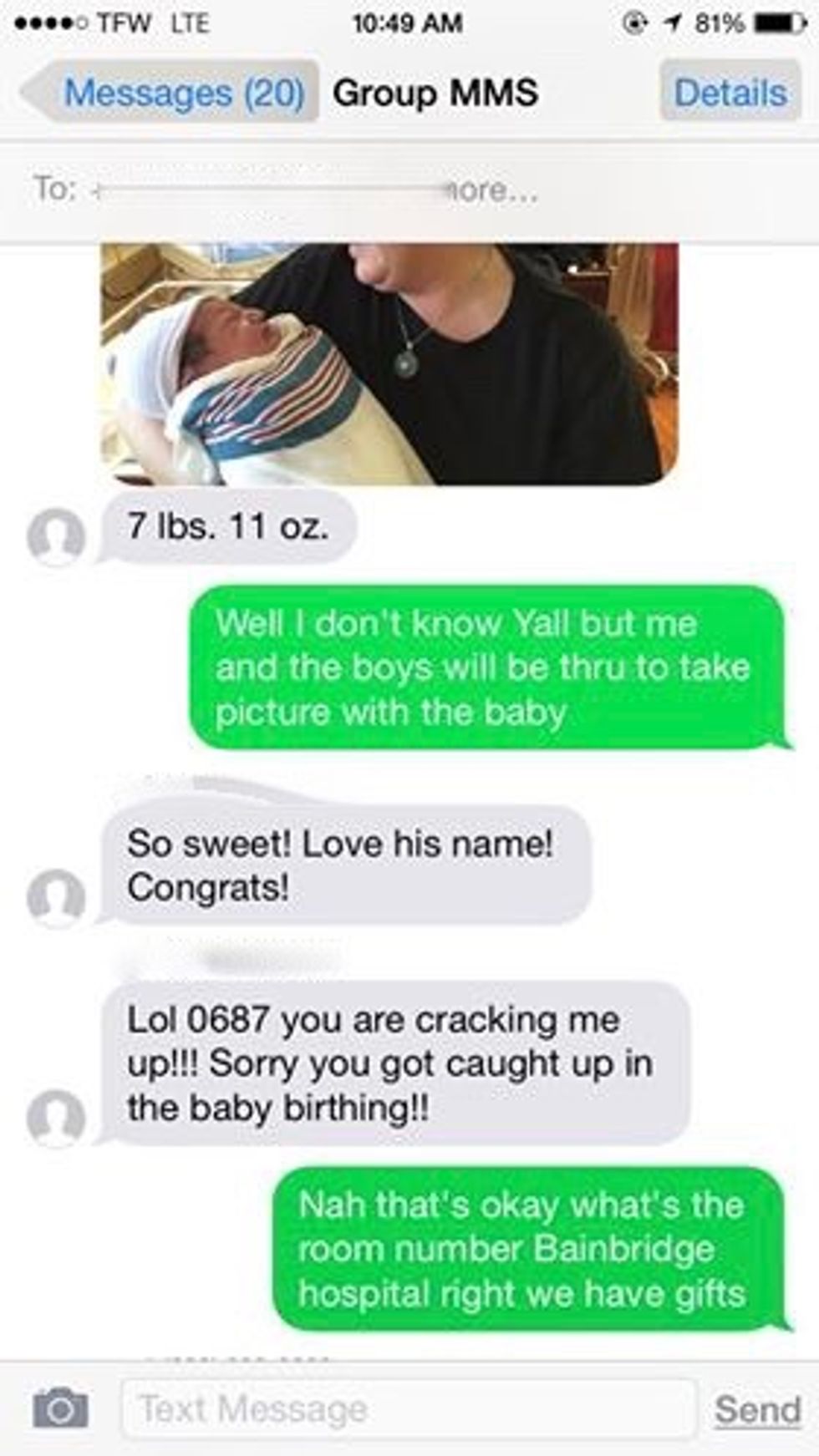 Image via Facebook/Deorick Williams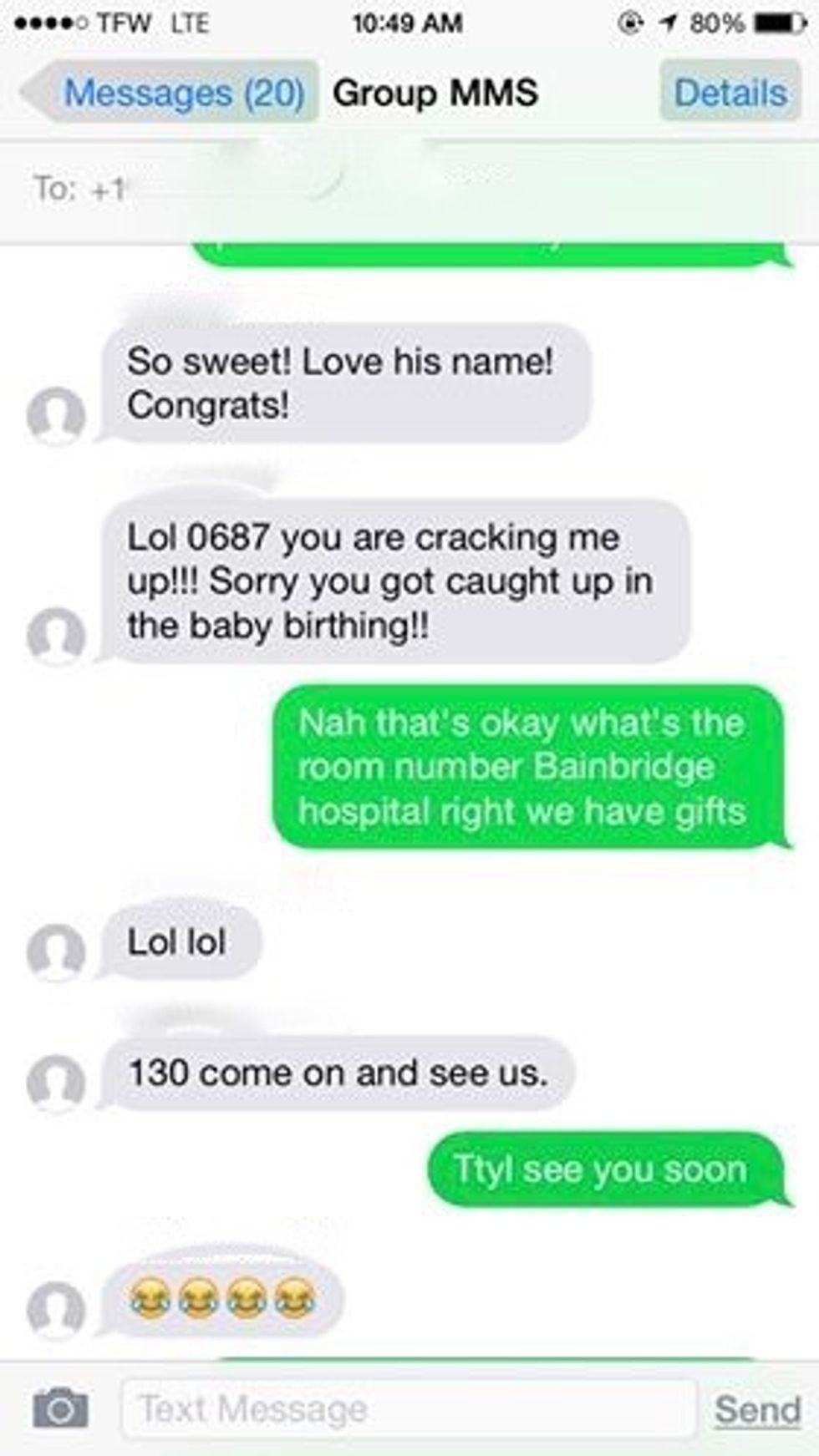 Image via Facebook/Deorick Williams
After meeting her accidental recipients in person, Lashley typed up her account of the exchange and posted it to Facebook, which Deorick later shared:
I accidentally [texted] a message about Mark and Lindsey having a baby to a number I had in my phone for someone else which now belongs to Mr. Dennis Williams and he and his brother came by to visit us and brought the baby a gift! What a blessing these two guys were to our family. They were so sweet and kind to do this! You 2 are great guy sand thank you for giving to someone you didn't know! Many blessing I pray for you. I think his brother was Derrius Williams. Cason Knox, Lindsey, & Mark Lashley thanks you. Please share this with anyone you know and hopefully these guys will see. If we all only had this kind of heart.
That post alone has received more than 50,000 shares.
(H/T: Mashable)