The Israeli newspaper Yedioth Ahronoth reported Wednesday that Cellebrite, an Israeli mobile forensics tech firm, is believed to be aiding the FBI in unlocking San Bernardino terrorist Syed Rizwan Farook's iPhone. The newspaper cited "experts in the field familiar with the case" as sources of the report.
David Bowdich, assistant director of the FBI's Los Angeles field office, told the L.A. Times Tuesday that the bureau's Washington headquarters first learned of a non-governmental third party claiming to have the ability to unlock the iPhone on Sunday night. Bowdich would not identify the mysterious third party, though he did confirm that it demonstrated the ability to open the phone.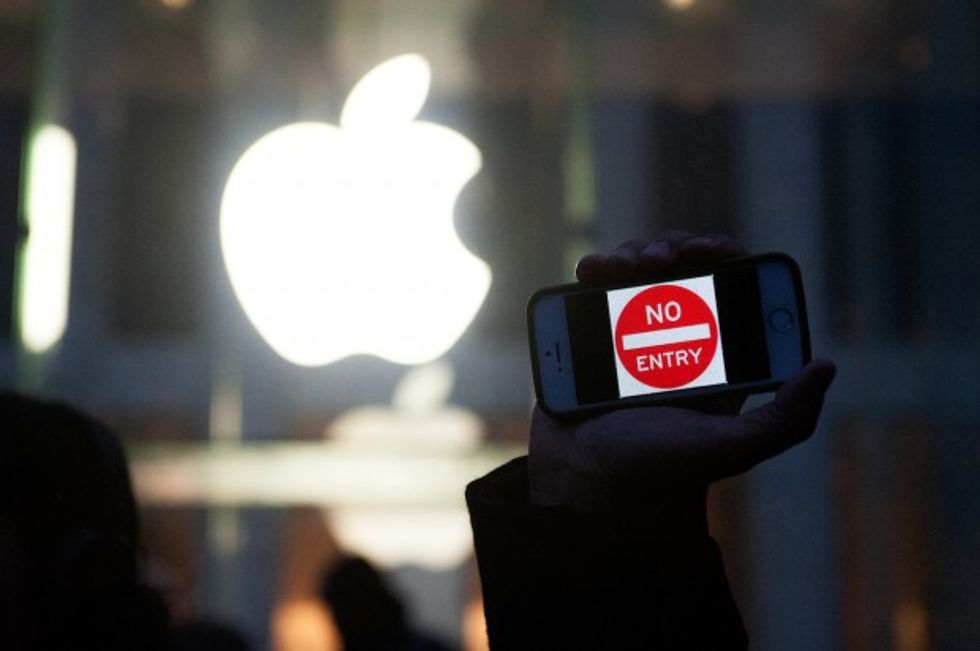 Bryan Thomas/Getty Images
According to Yedioth Ahronoth, Cellebrite is one of the world's "leading companies" in digital forensics and "has been working with the world's biggest intelligence, defense and law enforcement authorities for many years."
If the third party involved is, in fact, Cellebrite, it wouldn't be the company's first time working with the FBI. Yedioth Ahronoth reported that Cellebrite already provides the FBI with decryption technology in accordance with a contract signed with the agency in 2013.
A federal judge in California delayed a hearing scheduled for Tuesday that would have addressed the ongoing dispute between and Apple and the FBI in order to afford the agency the time needed to test the new potential alternative. According to the L.A. Times, officials are "cautiously optimistic" that the new method will work.
If Cellebrite were able to successfully break into Farook's iPhone, it would immediately bring the heated legal battle between Apple and the FBI to a close. The terrorist's phone is believed to contain chilling images, including those of a local high school.
Cellebrite declined to offer comments on the report, according to Reuters.
The Justice Department is expected to update the court on April 5.