If you've ever wondered where Google stores all of your data, the tech giant just published the answer.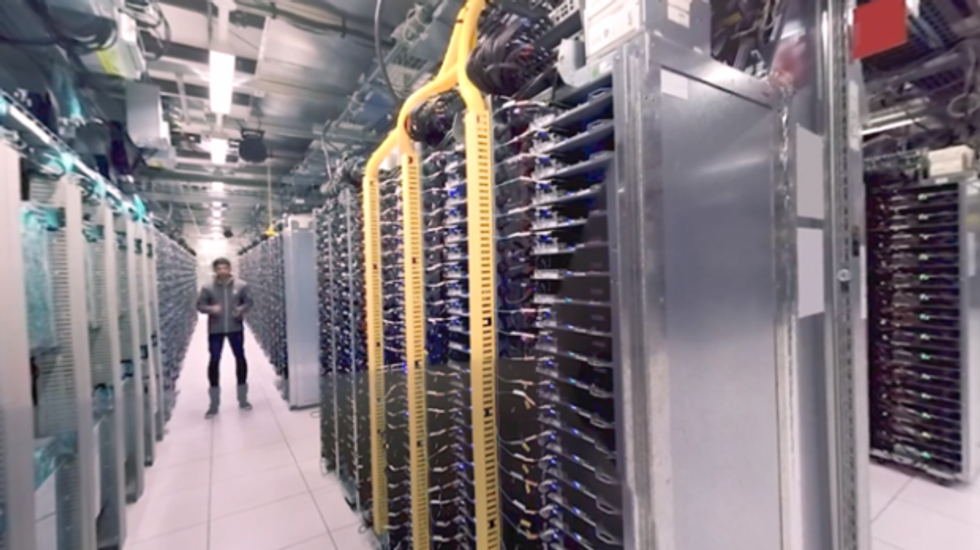 Google Cloud Platform developer Sandeep shows viewers the Google Data Center in Dalles, Oregon. (Image: YouTube/Google)
In a new 360-degree video tour, Google shows off one of its gigantic data-storing centers and a developer, identified as Sandeep, explains how the Google Cloud Platform works. The video reveals exactly where — and how — it stores all of its customers' data.
The 8-minute clip is totally immersive. Viewers can toggle the video angle using their mouse when on the Internet and Android users can watch the video with Google Cardboard. The 4K video is not, however, available for iOS.
Sandeep guides viewers on a tour through the Google Data Center in Dalles, Oregon. The developer explains what happens to a person's data when it is in Google's custody, and how they protect it.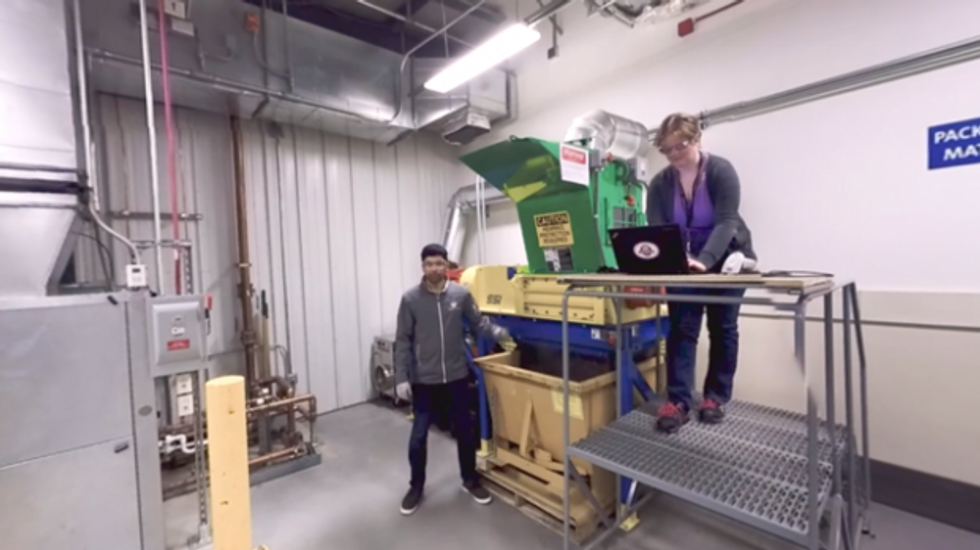 Sandeep shows how the Google Data Center destroys hard drives containing sensitive information. (Image: YouTube/Google)
"While your data is replicated and safe, we need to destroy — or recycle — used hard drives so no one can access your data," Sandeep said in the video. "From the time that disc is removed from the server to the time it's decommissioned, we maintain a very strict chain of custody."
"The discs are completely wiped, then destroyed in a huge shredder," he added.
The data center also boasts scrupulous security, too. Before Sandeep could enter the data center, he had to go through a biometric iris scan as well as a circle lock door, which employees must enter one at a time.
Watch the 360-degree video below:
—
Follow the author of this story on Twitter: