A Republican congressman suggested on C-SPAN Thursday that House Speaker Paul Ryan (R-Wisc.) could emerge as the GOP nominee at a contested convention in Cleveland.
Ryan has insisted he will not accept any nomination, but his rebuffs have failed to quell whispers about the possibility.
"I take him at his word. I don't think he has any desire to be the presidential nominee. If he did, he would have run for it," Rep. Tom Cole (R-Okla.) said in an interview with C-SPAN. "But sometimes you can be a figure of destiny, and he was very much that in the Speaker's race."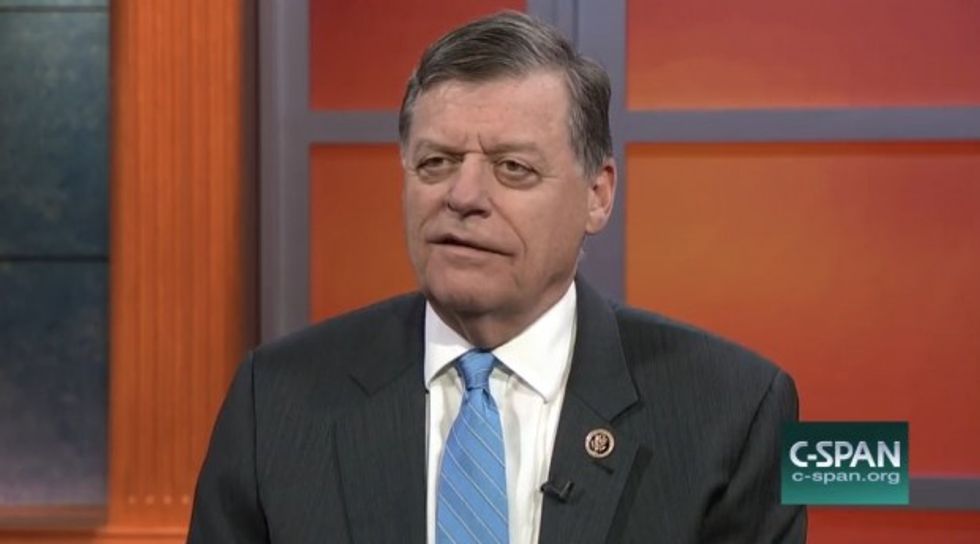 Image source: Screen grab
The Wisconsin Republican rejected calls for him to take the speakership before finally accepting the nomination. Some have suggested a similar situation could unfold in Cleveland.
"Look, he's already been vetted, he's been on a national ticket, millions of people have already voted for him in that regard. We know how he performs," Cole said. "I don't think there's a person in politics that doesn't like or respect Paul Ryan. Even people that disagree with him like him as a person. And frankly he does represent the kind of vision and values as a Republican you would want to put forward."
"So if we develop a chaotic situation at a convention there is a chance that he or somebody else could emerge," the Oklahoma Republican added. "And frankly as a big Paul Ryan fan I certainly would be happy to see something like that happen."
The suggestion from Cole came the same day Wisconsin Gov. Scott Walker said it was "very likely" an open convention could produce a nominee "who's not currently running."
—
Follow the author of this story on Twitter and Facebook: