It's Easter weekend, which means the colorful, marshmallow treats known as "Peeps" are everywhere.
In the past, TheBlaze has shown you videos of people shooting Peeps, microwaving them, etc.
This year, we decided to see what happens when you put a marshmallow Peep in a hot frying pan.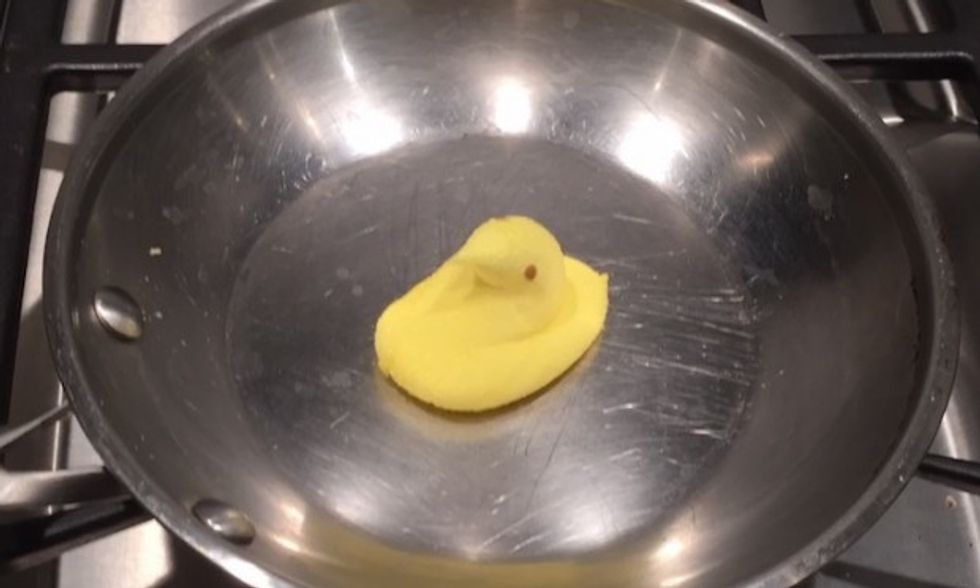 Image source: TheBlaze / Mike Opelka
Watch.
While we had fun making this little video, we caution you against trying this at home. Melting the marshmallow Peeps until they completely flatten caused them to burn and possibly ruin the frying pan.
Need to know more about Peeps and how they are made? Take a virtual tour of the factory.
__
Follow the author of this story on Twitter and Facebook: