White House Press Secretary Josh Earnest said at a press briefing Monday that the administration "condemns" the Easter suicide bombing that devastated Lahore, Pakistan, killing dozens at a children's park.
Earnest calling the attack "grotesque," noting that the assailants were "targeting religious minorities and children."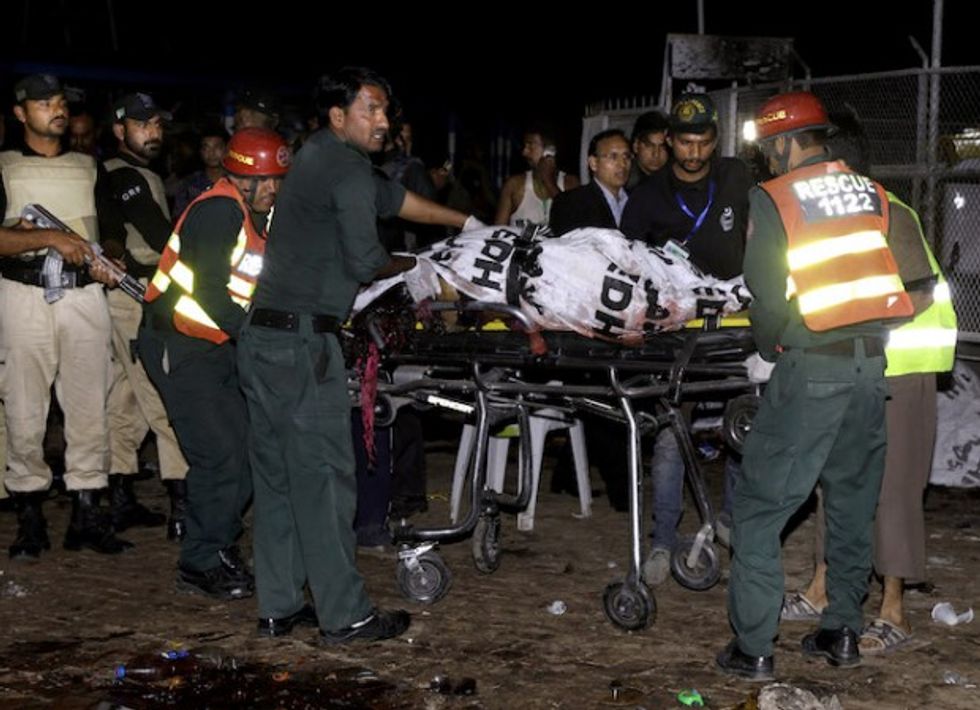 Pakistani rescue workers remove a dead body from the site of bomb explosion in a park in Lahore, Pakistan, Sunday. (AP Photo/K.M. Chuadary)
An initial statement released by the State Department on Sunday noticeably neglected to mention the fact that Christians were specifically targeted in the attack for which the Pakistani Taliban later claimed responsibility.
Though Earnest did acknowledge that Christians celebrating Easter were the intended targets of the bombing, he stressed that "the majority of the victims were actually Muslims."
He then proceeded to discuss the larger effort to combat terrorism in general. Earnest asserted that counterterrorism is a worldwide effort and that "peace-loving people of all faiths" need to come together to combat extremism "around the globe."
National security, Earnest said, will continue to depend on the efforts of neighboring countries to combat "atrocious acts of terrorism" like those seen in Brussels last week, and most recently in Lahore.
Earnest said the U.S. and Pakistan have "an important counterterrorism relationship" and assured that if the country requires American assistance, it will be provided.