On the night before Easter, a woman parked at a Dollar General store in Indianapolis to pick up treats for the holiday and left her 15-year-old son and 4-year-old granddaughter in the car while she went inside.
"I went in there three minutes before this voice starts yelling inside the store," Bobbi, who didn't give her last name, told WXIN-TV.
It was Bobbi's son yelling for help and saying a man had just pointed a gun at him and then stole the car.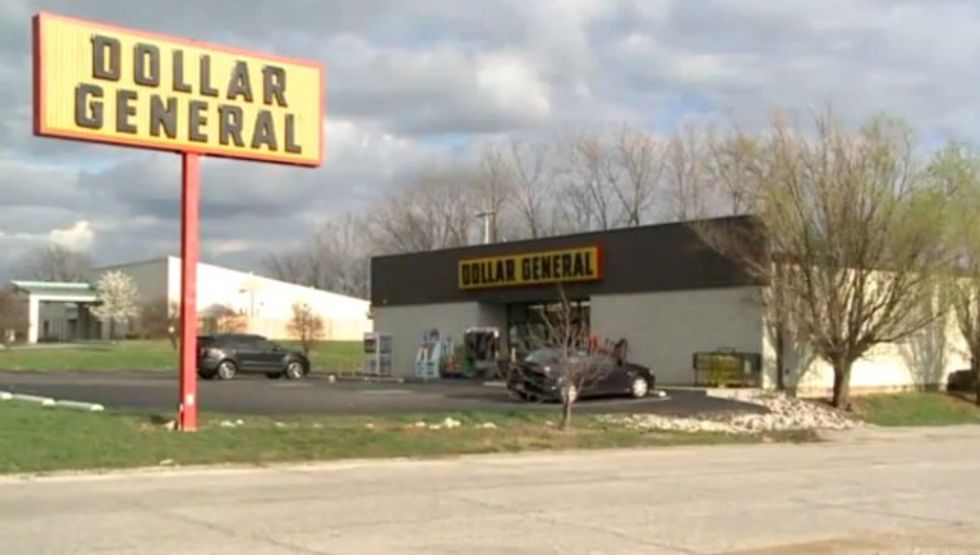 Image source: WXIN-TV
"[He] walked around the car to the driver's side door, opened up the door, leaned in, stuck the gun at my son, cocked it back and told him to 'get the hell out of the car,'" she told the station.
But she said her son refused to leave without his niece, who was sleeping.
"My son was like immediately ... 'I will not get out of this car without my niece.' And the guy's like, 'Get out of the car or I'm going to shoot.' And he's like, 'I'm not getting out of this car without my niece.' And the guy's like, 'Get her out of the car and get out of here,'" Bobbi told WXIN.
After Bobbi's son along with his niece made it into the store, she told the station she went outside "to the corner and there goes my car," adding that's it's a 2006 red, four-door Ford Fusion.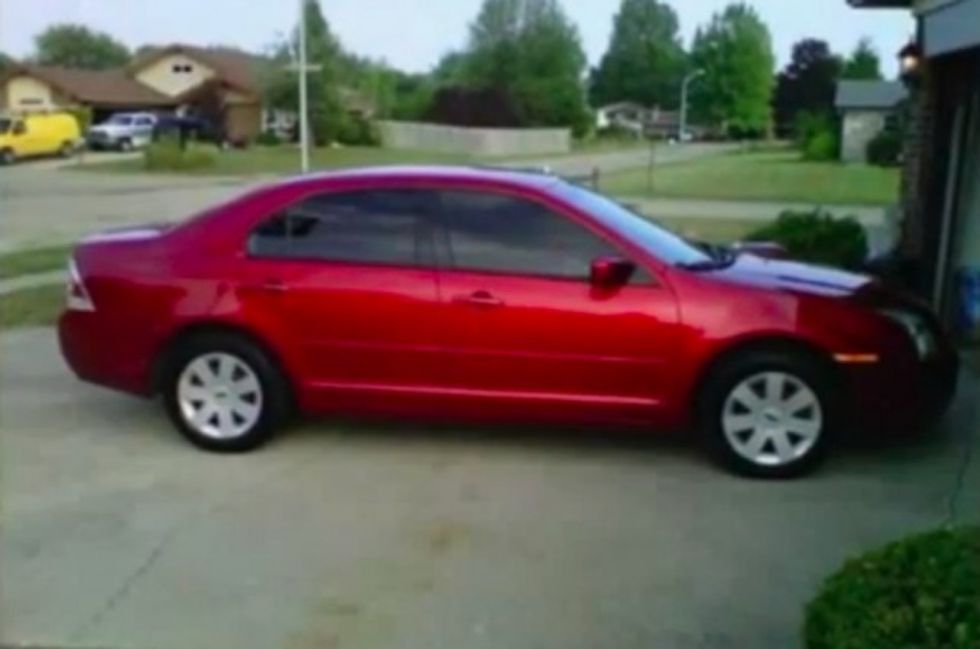 Image source: WXIN-TV
Calling her son "a little hero," Bobbi said she's angry at the carjacker for more than merely stealing her vehicle.
"How dare someone take his innocence and destroy what he knew as freedom in his own neighborhood," she told WXIN before issuing a message for the thief.
"I'll thank you because you didn't shoot my son, I'll thank you for that," Bobbi said. "But his time is coming. Karma is terrible. It will come back and get you one day or another."