An Islamic State fighter apparently caught his own violent death on a GoPro video camera while filming a gun fight against Syrian soldiers, the Daily Mail reported.
Footage posted by Al Masdar news shows members of the terrorist group firing at President Bashar al-Assad's troops near the city of Hama in western Syria. The clip includes background music akin to that typically featured in Islamic State propaganda videos.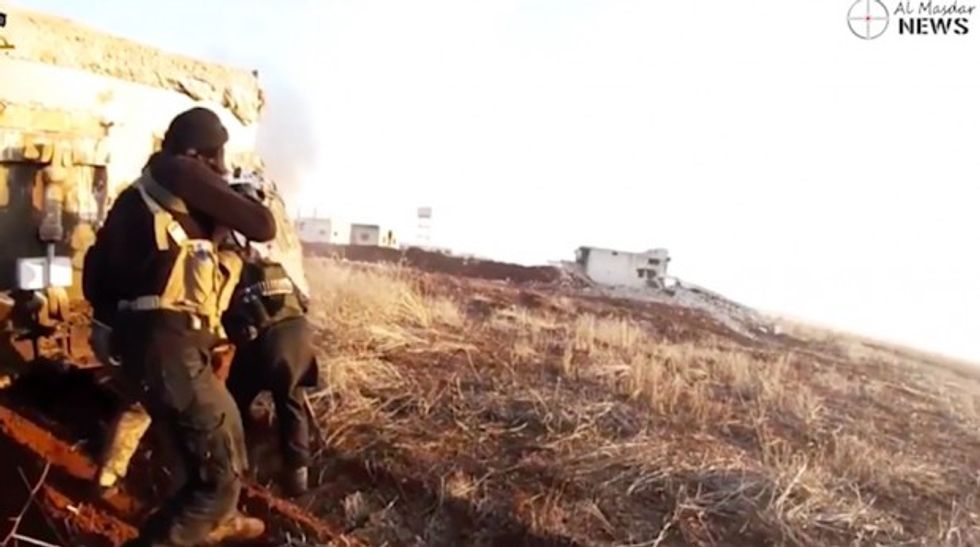 Image source: Al Masdar
The man with the GoPro captures a fellow Islamic State fighter firing on Syrian troops from behind an armored vehicle before dropping to his knees, seeming to have been hit. Shortly after this, another fighter falls against the vehicle.
But just a few seconds into the tape, the man filming falls to his knees after apparently being struck by a bullet. Stooping to the ground, he lets out an agonized groan and the recording ends.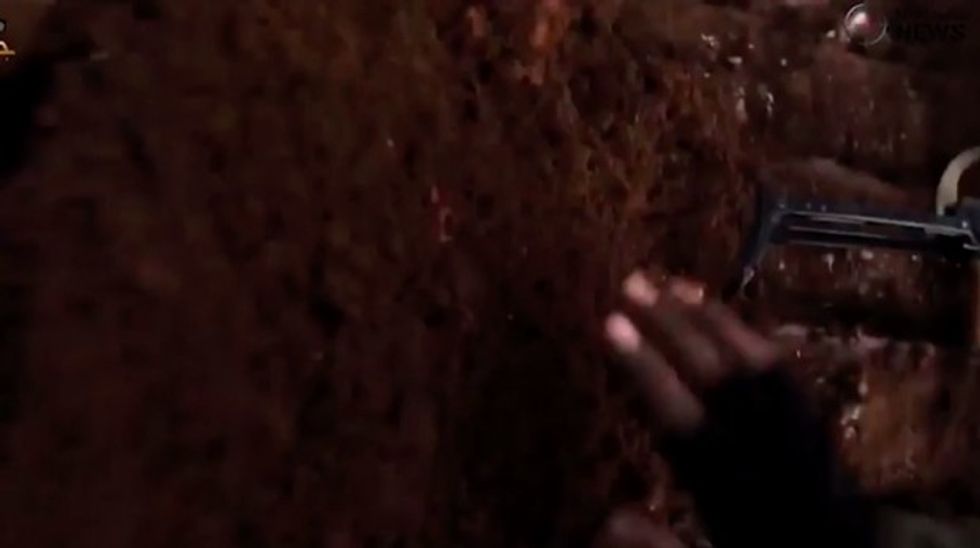 Image source: Al Masdar
According to the Sun, the footage was likely released by the Islamic State to honor "martyrs" who died battling on behalf of the terrorist group.
It comes amid reports that the militant group is being contained in parts of Syria by national and Russian air forces.
(Content warning: Some viewers might find this video disturbing)