A California woman is suing a nail salon after allegedly receiving a bad pedicure that she says ultimately led to her losing a toe.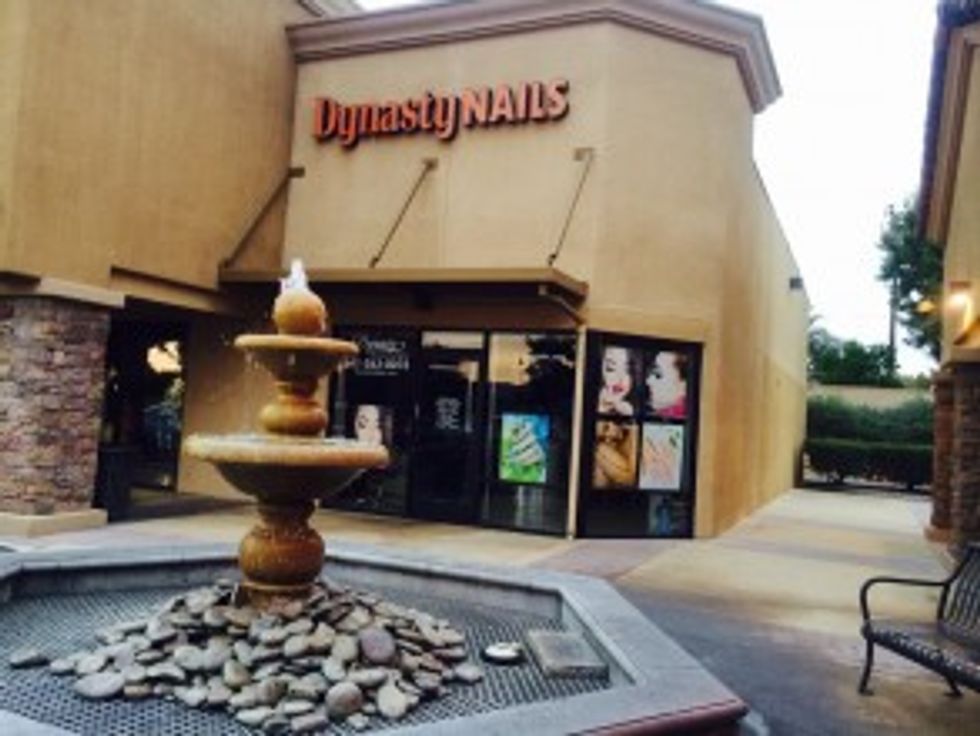 Image source: Yelp
The plaintiff, Sonia Algara, filed the lawsuit Monday in Los Angeles Superior Court against Dynasty Nails, a salon located in Santa Clarita.
Algara said she visited Dynasty Nails last March and asked for a pedicure.
According to the suit, a salon employee used a pair of scissors to cut in between the Algara's fourth and fifth toe on her left foot.
"The incision caused severe pain and infection and eventually led to the pinky toe needing to be amputated" within a week, the lawsuit stated.
"She has some pain. They stopped right there. She then goes to the hospital, finds out that there's an infection," Algara's attorney Daniel Rafii explained to KCBS-TV.
The lawyer told KCBS that his client is diabetic and had warned the salon of her high susceptibility to infection.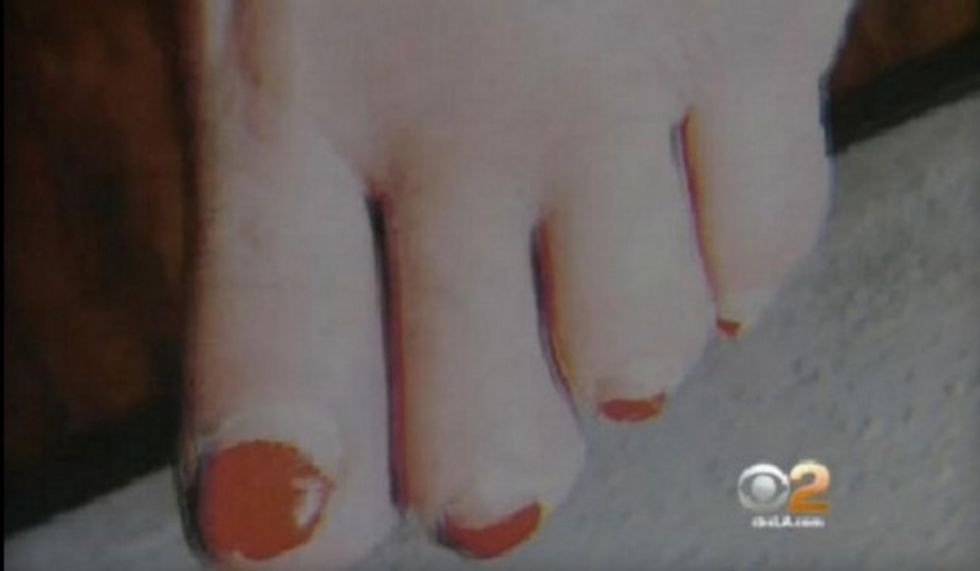 Image source: KCBS-TV
Raffi added that Algara even visited a nearby hospital that same day. A week later, the infected toe had gotten so bad that doctors informed her they would have to amputate.
KCBS reported that since the incident, Algara has experienced a loss of balance. She also claims now that she is no longer able to wear certain shoes or walk up stairs.
Algara is seeking unspecified damages for the medical costs she has incurred since the pedicure, as well as the mental anguish and emotional distress she claims to have experienced since.
Watch: