House Speaker Paul Ryan on Sunday dismissed the possibility that he could end up as the Republican presidential nominee.
In an interview with the Times of Israel after arriving in Jerusalem, Ryan was asked if he might be convinced to come forward as the nominee to heal a divided GOP to which he answered, "No, I've already said that that's not me."
"I decided not to run for president," Ryan told Times of Israel founding editor David Horovitz. "I think you should run, if you're going to be president. I think you should start in Iowa and run to the tape."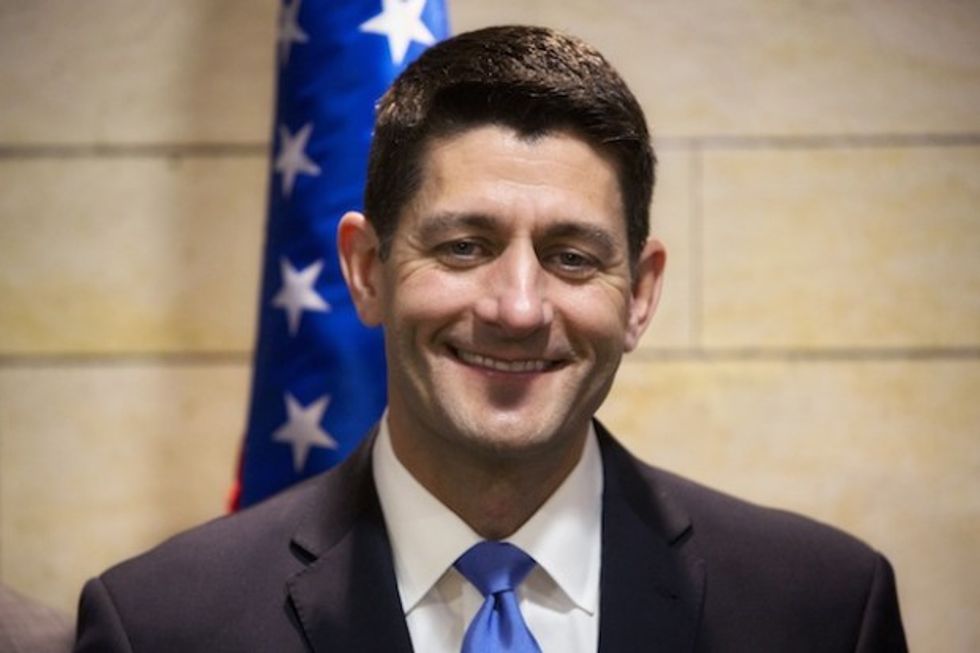 United States House Speaker Paul Ryan, looks on during a meeting with Knesset Speaker Yuli Edelstein at the Knesset, Israel's parliament in Jerusalem, Monday, April 4, 2016. (AP Photo/Sebastian Scheiner)
"We had 17 people running," Ryan said. "We had a deep bench of qualified people. So I thought we had that fairly well taken care of."
While Ryan insisted he's "perfectly neutral" regarding the upcoming Republican National Convention, he offered his opinion that if Donald Trump were to win Tuesday's primary in his home state of Wisconsin, it would place Trump on course to securing the nomination. By contrast, if Texas Sen. Ted Cruz wins, that would raise the odds of a contested convention.
"Cruz is doing pretty well," Ryan told the Times of Israel. "He's pulling ahead in polls."
The Wisconsin Republican said he did not run in the 2016 presidential race for "lots of reasons," including that he has young children.
Ryan said he "thought I could make a huge difference" when he served as House Ways and Means Committee chairman "and still be the kind of dad and husband I want to be."
Republican National Committee chairman Reince Priebus on Sunday also dismissed the speculation of a Ryan nomination calling it "highly, highly unlikely."
"I think our candidate is someone who is running," Priebus told "State of the Union" CNN's host Jake Tapper.
"But even if something like that were remotely possible, that candidate would actually have to have a floor operation and an actual campaign going on with the delegates to make something like that possible. And Paul's not gonna do that," Priebus added.
Ryan was scheduled to meet Israeli officials as part of a bipartisan congressional delegation.
"I'm proud that my first trip as speaker is a return to Israel," Ryan said in a statement after the group landed. "At this critical moment, it is essential that we reaffirm the historic alliance between our two nations and work together to address the mutual security threats that we face."