Pennsylvania reporter Hilde Kate Lysiak received overwhelming backlash after she was the first to break the news about a homicide that allegedly occurred in her hometown of Selinsgrove. Apparently many people were upset by the fact that Hilde, age 9, was reporting at all.
According to WPVI-TV, Hilde received a tip Saturday that led her to the scene of the suspected murder, just a few blocks from her home. After collecting details, the 9-year-old posted a story along with an original video clip to her news website, OrangeStreetNews.com, long before local outlets reported the homicide.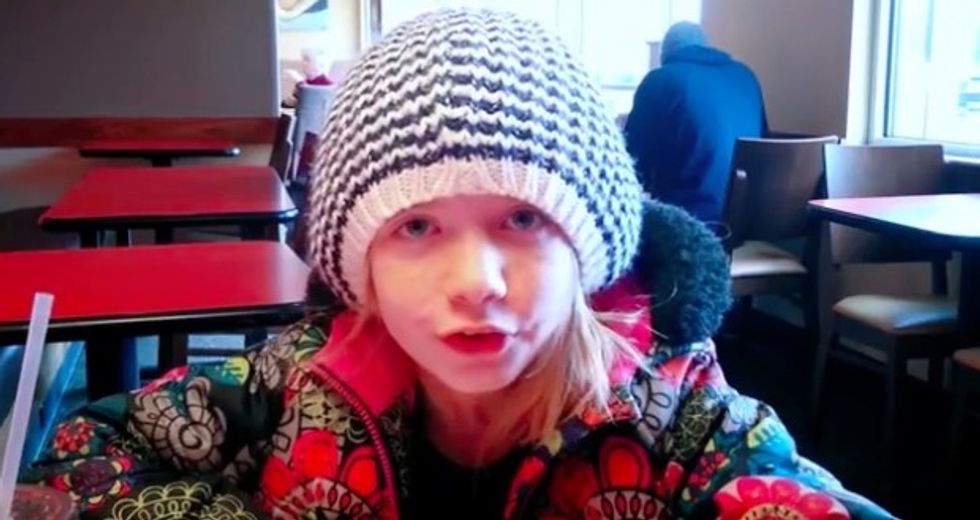 Image source: Youtube

But instead of receiving praise for her diligence, the young reporter was met with a wave of opposition. Shortly after Hilde published the story, angry locals posted critical comments on her Youtube channel and Facebook page. Some suggested Hilde ought to be playing with dolls or having tea parties instead of covering the news. Others berated the girl's parents for allowing her to cover violent crimes.
"It kind of gets me angry because just because I'm nine doesn't mean I can't do a great story," Hilde told the Associated Press Tuesday. "It doesn't mean I can't be a reporter."
Hilde founded Orange Street News in 2014 with the help of her father, Matthew Lysiak, a former New York Daily News reporter, and her 12-year-old sister, Isabel Rose Lysiak, who helps with digital media.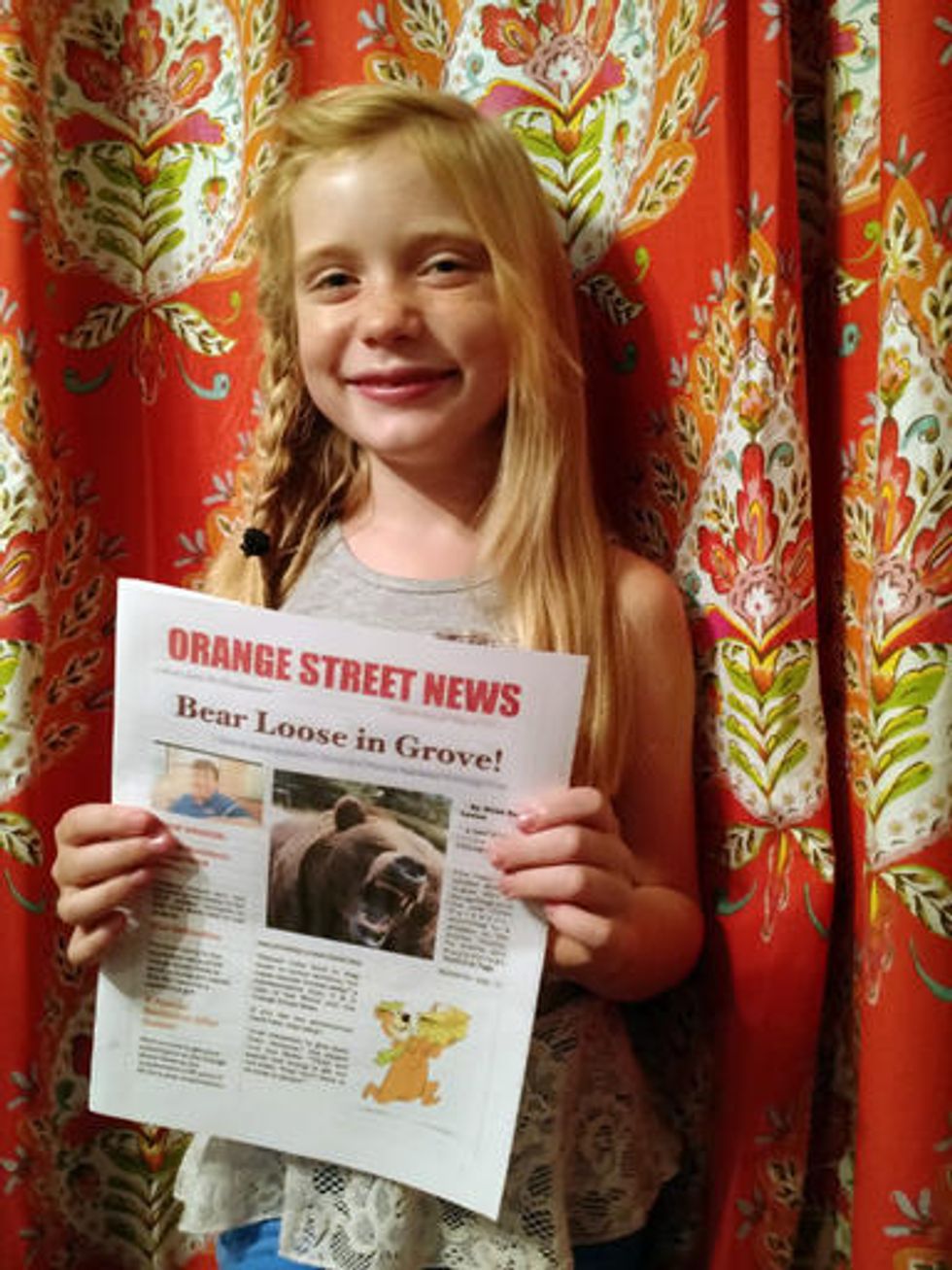 Hilde Kate Lysiak poses for a photo at her home in Selinsgrove, Pa. (Isabel Rose Lysiak via AP)
The young reporter's newspaper began as a private project, which she drew up in crayon and distributed to her family, but Orange Street News has grown into a multi-platform community news source with its own website and Facebook page.
Hilde has covered a wide range of local news topics, including a possibly-rabid skunk shot dead by police, vandalism, small businesses in downtown Selinsgrove, and a Christmas wreath that was removed from a building after several years. The headline for the Christmas tree story read: "Christmas Finally Over in Grove!"
Matthew Lysiak, who said the comments on his Hilde's articles are normally pretty positive, told the AP that the grave nature of her latest piece likely sparked alarm.
"She was embraced when she was doing cuter stories, but about six months into writing the paper she got more confident and started stepping outside the box," Lysiak said.
Lysiak said his daughter discovered her love for journalism back when he was working for the Daily News and would occasionally bring her with him to work.
"She found journalism really interesting, and my older daughter, too," he said. "They would ask lots of questions."
Lysiak said the comment about tea parties on her latest story "really lit a fuse under her."
A day after Hilde ran her homicide story, she published a follow-up video to address the nasty comments, some of which she quoted directly.
"Nine-year-old girls should be playing with dolls, not trying to be reporters," one comment read.
"I am disgusted that this cute little girl thinks she is a real journalist. What happened to tea parties?" read another.
Hilde then offered a message to her critics:
"I know this makes some of you uncomfortable, and I know some of you just want me to sit down and be quiet because I'm nine. But if you want me to stop covering news, then you get off your computer and do something about the news. There, is that cute enough for you?"
Watch: