© 2023 Blaze Media LLC. All rights reserved.
Glenn Beck Says There Is One Thing Ted Cruz Could Do That Would Prove He 'Was Wrong' About Him
"It would prove to me that what I thought about Ted Cruz was wrong."
It's no secret that Glenn Beck is a big supporter of Republican presidential candidate Ted Cruz, but it turns out there is one thing the Texas senator could do that would totally turn the radio show host off — teaming up in any way with GOP front-runner Donald Trump.
"Do you agree with this statement?" Beck's radio show co-host Stu Burguiere asked Beck. "Not only would I not vote for a Trump-Cruz ticket, I wouldn't vote for a Cruz-Trump ticket, because taking Trump would convince me that I'm wrong about Cruz."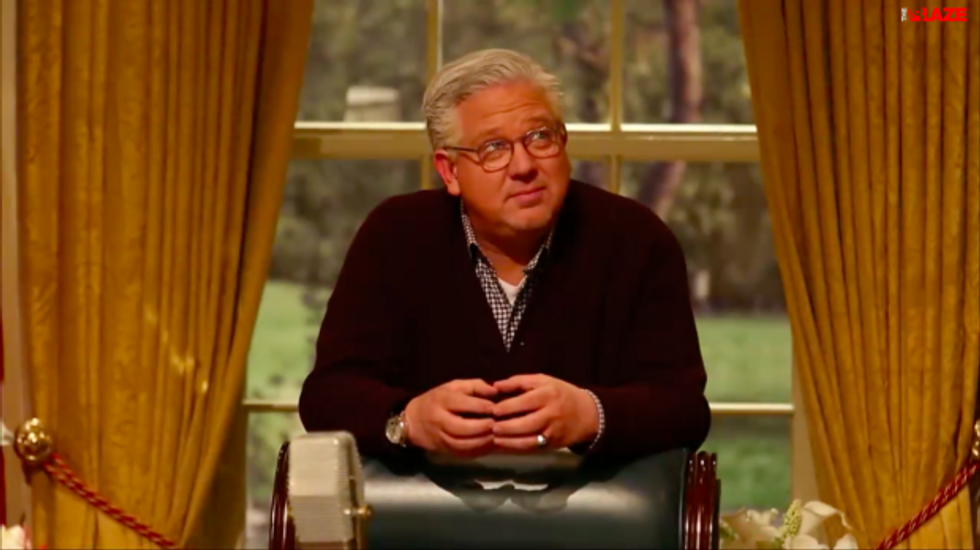 Image: TheBlaze TV
Beck agreed with the comment, though he did say he doesn't think a deal like that between the two Republican candidates would ever be made. He said Cruz would not offer Trump vice president, and though he believes Trump would offer the number two spot to Cruz, Beck said Cruz would not take it.
"I could see Trump offering it," Beck said. "Trump is a deal-maker. He's anything for the deal."
However, if the two did team up at the Republican convention in July, that would mean Beck was "wrong" about Cruz.
"It would prove to me that what I thought about Ted Cruz was wrong," Beck said, adding that Cruz is not "going to do those things."
The idea of the two men teaming up has been floated frequently, as they are the current delegate leaders in the race toward the GOP nomination: Trump leads the pack with 743 delegates, followed by Cruz with 517 and Ohio Gov. John Kasich with 143.
Complimentary Clip from TheBlaze TV The full episode of The Glenn Beck Program, along with many other live-streaming shows and thousands of hours of on-demand content, is available on just about any digital device. Click here to watch every Glenn Beck episode from the past 30 days for just $1!
—
Follow the author of this story on Twitter:
Want to leave a tip?
We answer to you. Help keep our content free of advertisers and big tech censorship by leaving a tip today.
more stories
Sign up for the Blaze newsletter
By signing up, you agree to our
Privacy Policy
and
Terms of Use
, and agree to receive content that may sometimes include advertisements. You may opt out at any time.