A couple making out at a Billings, Montana, bar were not going to let anything get between them — not even an armed robbery.
According to the Billings Gazette, three armed assailants entered the Tap Inn at around 1 a.m. Monday morning. An bar employee and several patrons described the robbers as two men and a woman wearing bandanas and gloves and carrying handguns.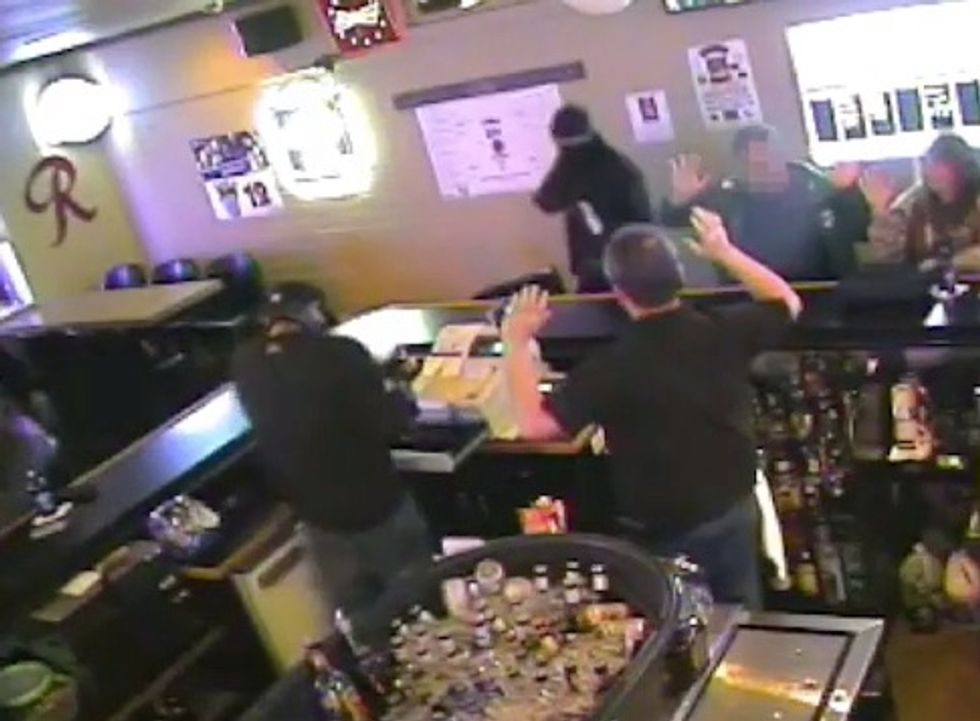 Image source: YouTube/Billings Gazette
This seems like it would be a very distracting disruption, but not for the couple, who continued to kiss even as one the robbers appeared to wave a gun in their direction. They appear to be the only individuals without their hands up in the surveillance video.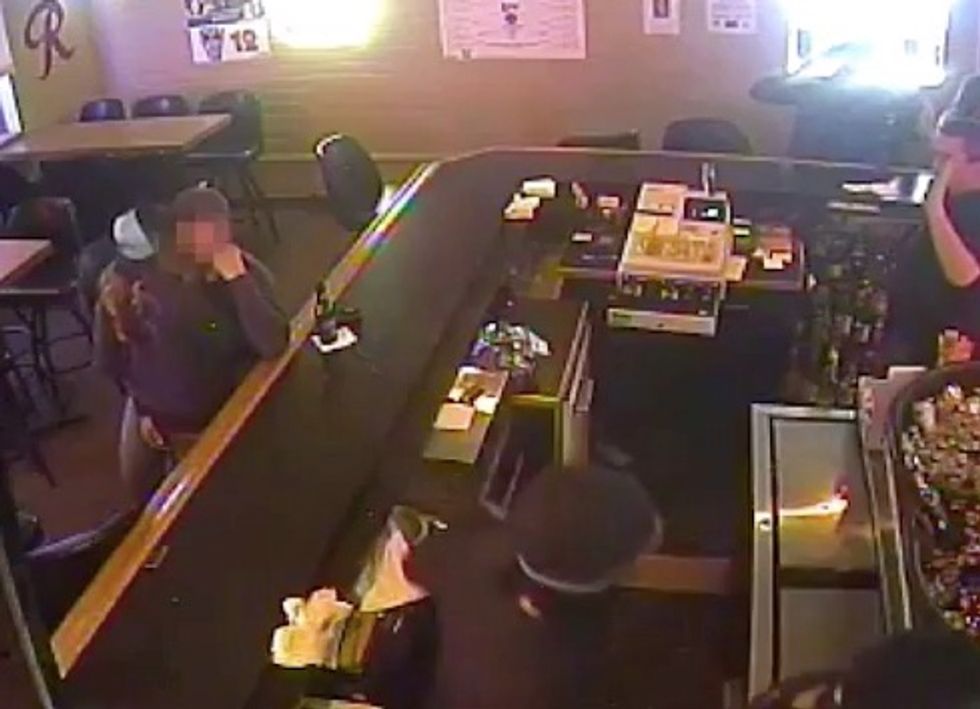 Image source: YouTube/Billings Gazette
In fact, the couple didn't break for air until the bartender hit the alarm and the suspects ran off.
As of Wednesday, the suspects were still on the run.
Watch: