Conservative talk radio host Laura Ingraham suffered a hot-mic moment on Friday and was clearly frustrated as technical difficulties briefly impaired her show.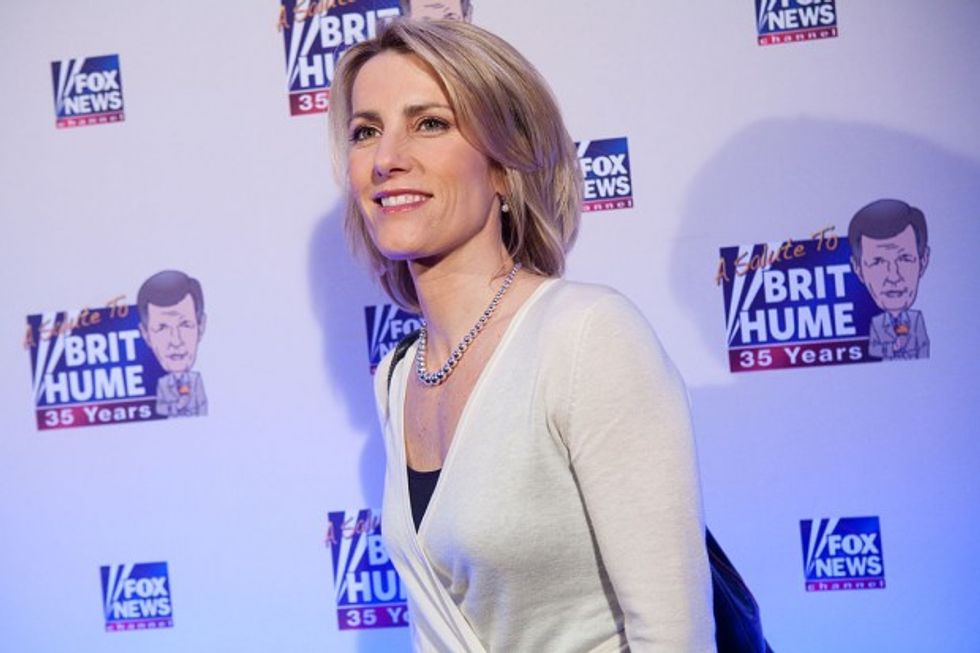 Conservative radio host Laura Ingraham poses on the red carpet upon arrival at a salute to FOX News Channel's Brit Hume on January 8, 2009 in Washington, DC. Hume was honored for his 35 years in journalism. (Photo by Brendan Hoffman/Getty Images)
Ingraham started the segment teasing a story when her headset appeared to go dead, as first reported by Gawker.
"What's going on? What do I do guys? I can't hear anything," she told her team on the hot mic. "What do I do? Drew can you hear something in yours? No, right? Are you on 'Best of?' Are you on 'Best of?' We have dead air?"
"We got to put a 'Best of' on Drew," she continued. "We're going to lose every f***ing station we have! This is unbelievable!"
Audio to Ingraham's mic then cut out as music started playing. Moments later, Ingraham then reappeared back on-air with a working microphone.
—
Follow the author of this story on Twitter and Facebook: