CBS aired a special segment of "On the Road" with Steve Hartman Friday that told the story of an unlikely friendship between a Michigan man and the dirty cop who wronged him.
Back in 2005, Jameel McGee of Benton Harbor was arrested for a crime he didn't commit. On the morning of McGee's arrest, former Benton Harbor police officer Andrew Collins already had his corrupt plan in place:
"Basically, at the start of that day, I was going to make sure I had another drug arrest," Collins told Hartman.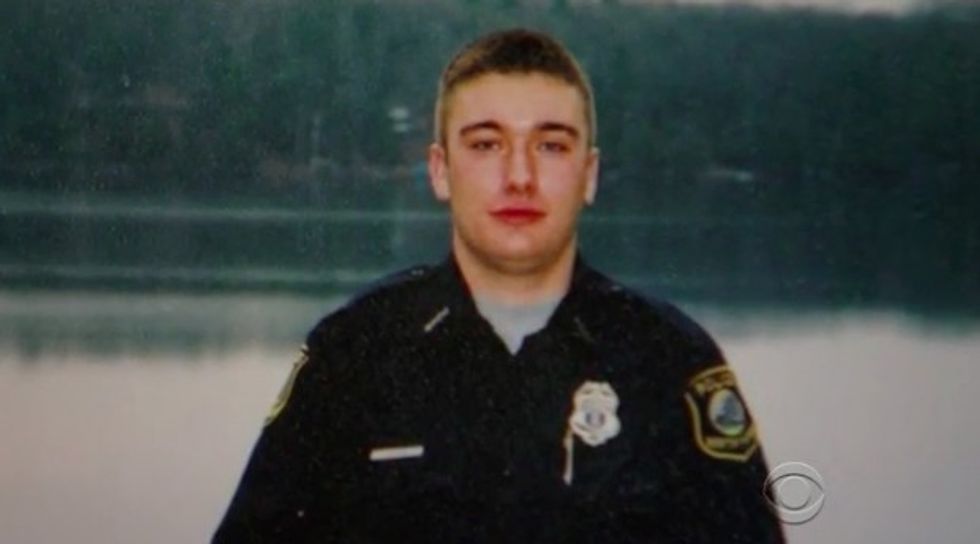 Andrew Collins (Image source: CBS)
McGee explained that he was minding his own business when Collins approached him and accused him of dealing drugs.
"It was all made up," McGee told Hartman.
That accusation, followed by an arrest, resulted in a four-year jail sentence, all for a crime Collins now admits McGee never committed.
"I falsified the report," Collins admitted.
"I lost everything," McGee said. "My only goal was to seek him when I got home and to hurt him."
But Collins' crooked ways caught up to him before McGee was able to. The dirty cop spent a year and a half in jail for falsifying many police reports, planting drugs and stealing.
McGee, on the other hand, was eventually exonerated. But a clean record does little to make up for years of wrongful imprisonment. That's something McGee would have to learn to cope with on his own.
McGee did more than just cope. Following their imprisonment, the men found themselves working at the same faith-based cafe in Benton Harbor.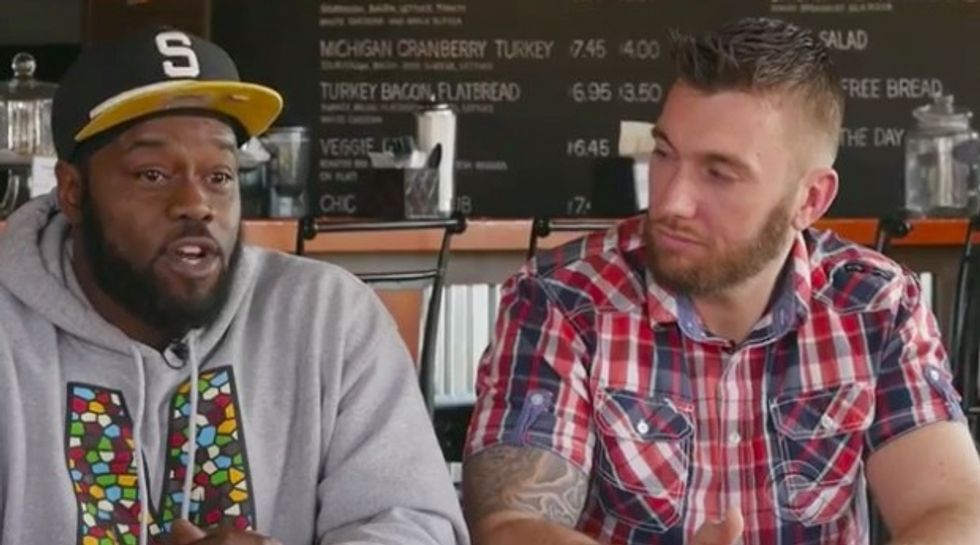 Image source: CBS
Forced to coexist in the small town and work together in the even smaller Mosaic cafe, McGee and his accuser had to address the topic that had been haunting them both.
"I said, 'Honestly, I have no explanation, all I can do is say I'm sorry,'" Collins recalled.
And McGee said that was enough for him. "That was pretty much what I needed to hear."
About a year has passed since the two began working together. In that time, Collins and McGee learned not only to tolerate each other but to actually love each other.
"And I just started weeping because he doesn't owe me that," Collins said of the first time McGee told his friend he loved him. "I don't deserve that."
When asked if he forgave Collins for his own sake or for Collins' sake, McGee explained that his decision went beyond their individual friendship.
"For our sake," McGee said, clarifying that by "our sake" he meant humanity as a whole.
McGee went on to tell Hartman about his Christian faith. He shared his desire that this story of redemption and friendship would serve as an example and affect the way people treat each other.
Collins and McGee now attend speaking engagements to discuss the transformative power of unmerited forgiveness.
Watch: