NEW YORK — He said there was "no where else" he would rather have a victory, and he got his wish.
Republican presidential front-runner Donald Trump swept the Empire State Tuesday night in the GOP primary, as he garnered more than 60 percent of the vote with more than 40 percent of precincts reporting.
With 95 delegates at stake, a Republican candidate would need to sweep more than 50 percent of the at-large and congressional district vote in order to take away all of New York's delegates.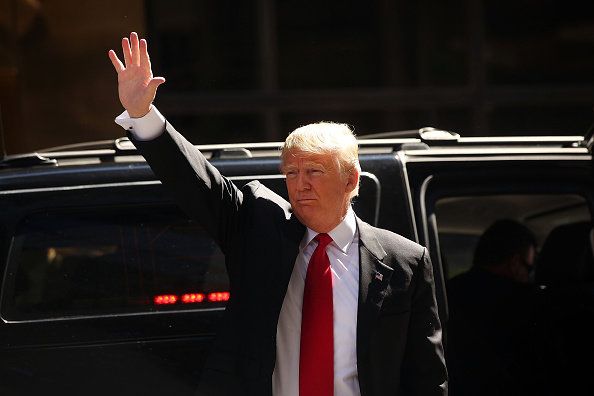 Republican Presidential candidate Donald Trump returns to his midtown office after voting on primary day in New York on April 19, 2016 in New York City. (Photo by Spencer Platt/Getty Images)
Texas Sen. Ted Cruz — who angered New Yorkers with his now infamous "New York values" comments — came in a rather distant third Tuesday night, which did not go unnoticed by Trump as he spoke to reporters from Trump Tower, near Midtown, after his big victory was announced.
"It's really nice to win the delegates with the votes," Trump said.
"It's impossible to catch us," he later continued.
Trump is currently ahead in the delegate process as he leads Cruz by nearly 200 points. Ohio Gov. John Kasich brings up the rear with 144 delegates thus far.
—
Follow Kaitlyn Schallhorn (@K_Schallhorn) on Twitter