Author Douglas MacKinnon revealed in a recent interview with The Church Boys podcast that a vague idea had frequently popped into his head over the past 10 to 15 years — an idea to write about Jesus' 40 days on Earth after his resurrection, as recounted in the Christian scriptures.
But MacKinnon, who once worked as a writer for Presidents Ronald Reagan and George H. W. Bush and as an official at the Pentagon, described the thought as a "flash" that would come and go — one that he didn't initially do anything with.
"I would just ignore it," he said. "I didn't know what it meant, what to do with it."
Then, in September 2015, MacKinnon said that he was sitting in his home office and working on another book project when the idea suddenly took a more viable and robust form; in fact, he said that, instantaneously, the concept for the "entire book flooded into my head."
"I've never felt a sensation like that in my life," MacKinnon said of the impetus behind his new book titled, "The Forty Days: A Vision of Christ's Lost Weeks." "Basically, for the next 10 hours I sat there and wrote almost the entire book in one sitting. It was one of the most surreal, amazing experiences ever."
Listen at the 37:30 mark below:
MacKinnon said that he never planned to write a book like this, but that he believes it was something that he was called to do.
"The one thing I have become convinced is that ... as our nation and the world falls further onto darkness and as Christianity comes under increased attack ... I was supposed to write this innocent book at this time and spread the word as much as possible," he said.
"The Forty Days" — which is based in the decades after Jesus' death — centers on a fictional 79-year-old character who tells his granddaughter and her husband about a chance encounter that he had with Jesus 70 years prior.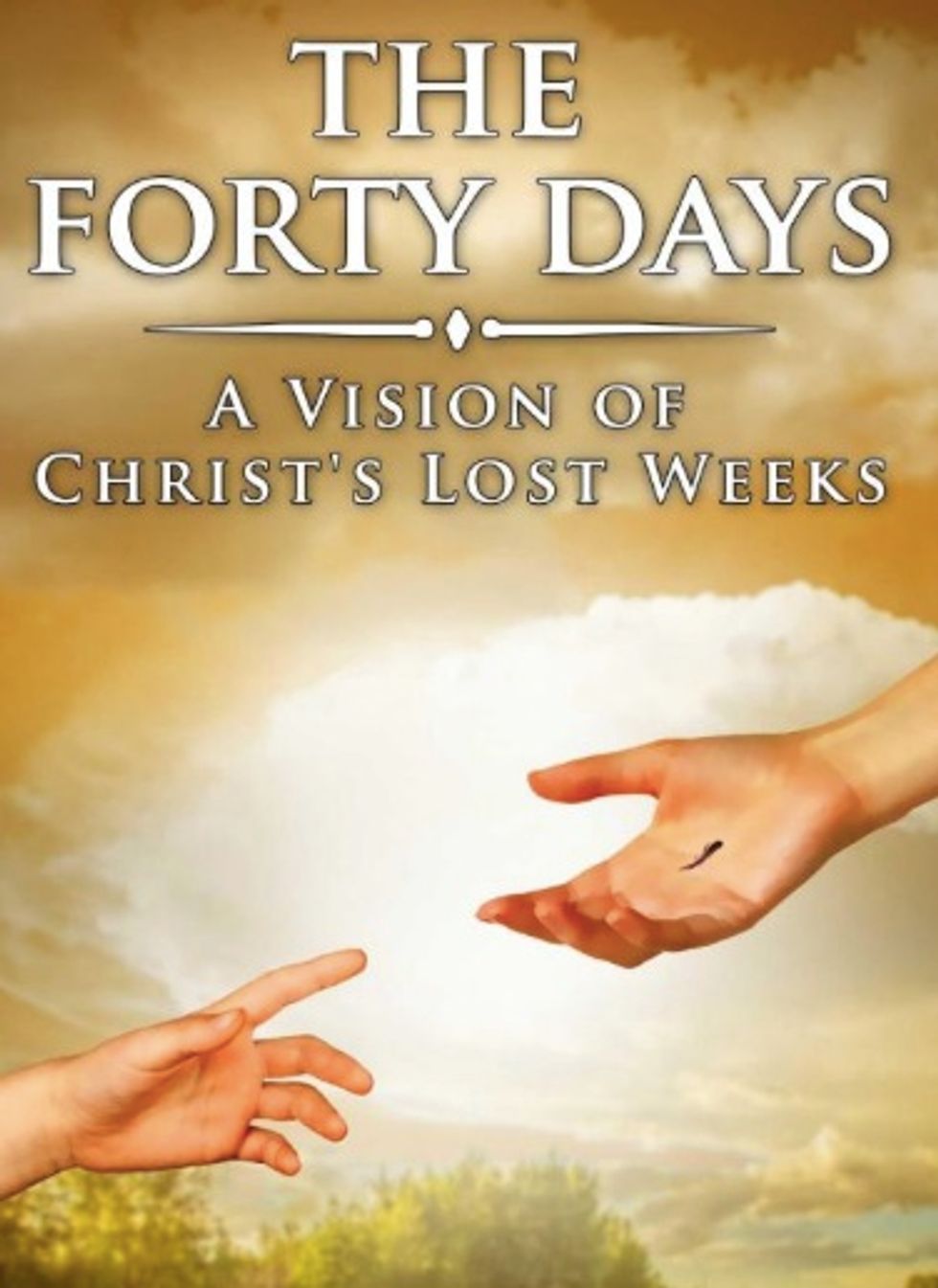 Post Hill Press
At the time, the man was a 9-year-old orphan living on the streets. Desperate for food, he went to Jerusalem, where he ended up meeting Christ and the encounter forever changed his life.
"He happened to stumble upon what he said was an obscene and cruel procession of a young man being forced to drag a heavy timber cross down the street for his own crucifixion," MacKinnon said of the elderly man's back story. "And this little 9-year-old boy had a special interaction with what he called that 'bloody and beaten man.'"
The old man had, thus, been a witness of the 40 days after Jesus' resurrection — the time during which the Bible says Christ traveled around Jerusalem, while ministering to and preparing his disciples.
While "The Forty Days" is based on a fictional account of what might have unfolded, MacKinnon is hoping that the book helps to bolster peoples' faith.
"The only thing that matters is that people who read this book just understand and comprehend and take into their hearts and souls — the pure and simple message of Jesus Christ," he said. "And that message is spelled out time and time again throughout the book."
Find out more about "The Forty Days" here.
--
Front page image via Shutterstock.com.
--
Follow the author of this story on Twitter and Facebook: