On the day the world learned that pop music superstar Prince had died, a Broadway cast on Thursday decided it wanted to honor him with a rendition of one his songs.
And when you're bringing "The Color Purple" to the stage, there's really only one you can choose.
Cast member Jennifer Hudson — she of "American Idol" fame — stood at the front of the stage and told the crowd what was about to happen.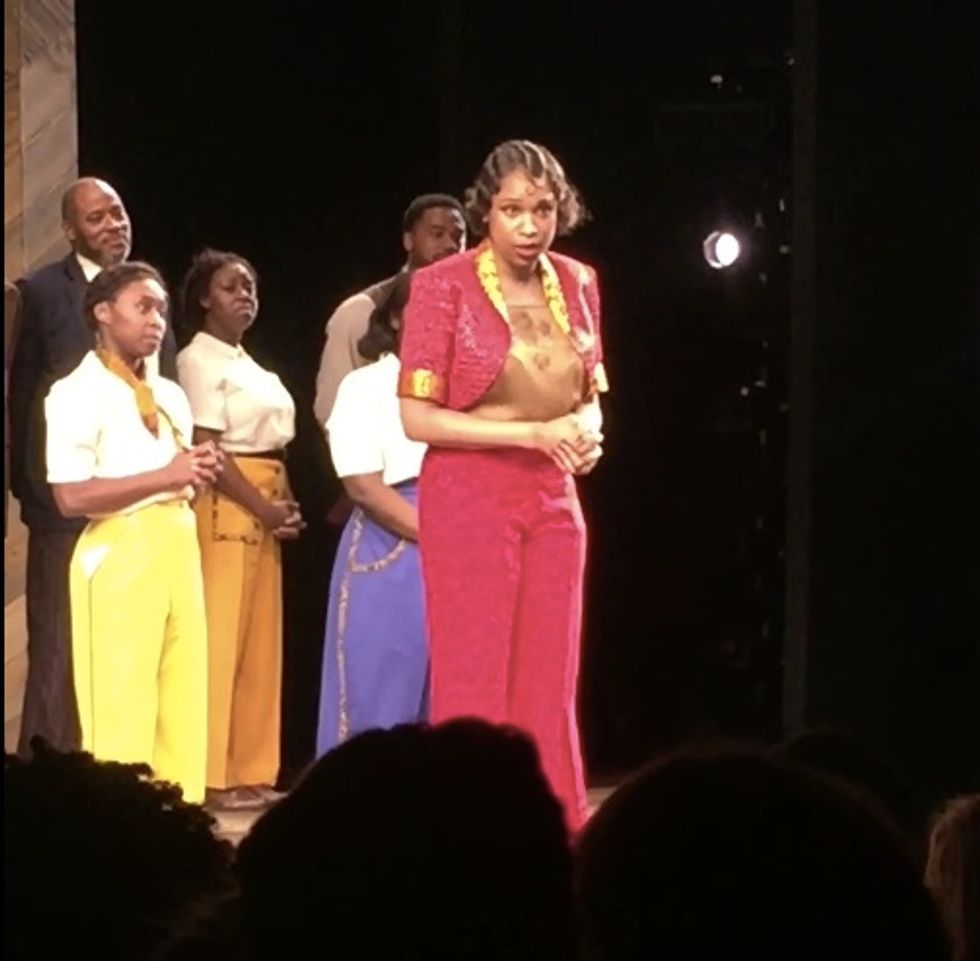 Image source: YouTube
"Tonight, if you guys don't mind, we would like you all to join us in honoring Prince," Hudson said. "And he said his music will live on and he will live through his music, so we want to keep him alive today with this song."
With that, Hudson & Co. led the audience in a stunning, decidedly gospel-tinged version of "Purple Rain." Hudson's performance in particular was electric and got the crowd to its feet in a hurry.
Check it out: