Colorado police officers are still looking for the suspect who cut short a traffic stop earlier this month by driving away with an officer clinging to his car for several yards in an incident that was caught on the officer's bodycam.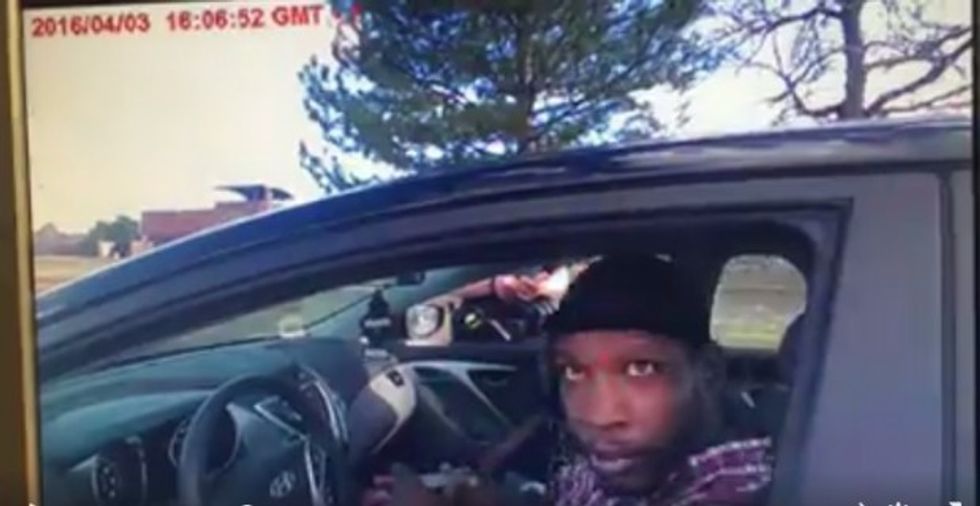 Image source: Aurora Police Department's Facebook page
The Aurora Police Department announced on its Facebook page Thursday that the events that transpired at the April 3 traffic stop are still under investigation. The post also included the bodycam video footage captured by one of the officers who conducted the traffic stop.
In the video, the officer can be seen approaching the vehicle's two occupants before requesting that the driver provide his identification. The driver, who has been identified by the police as Jason Moore, 34, can be clearly seen in the footage. After appearing to look for his identification, Moore faces the officer once again and throws his hands up in the air before reaching for the steering wheel and driving forward.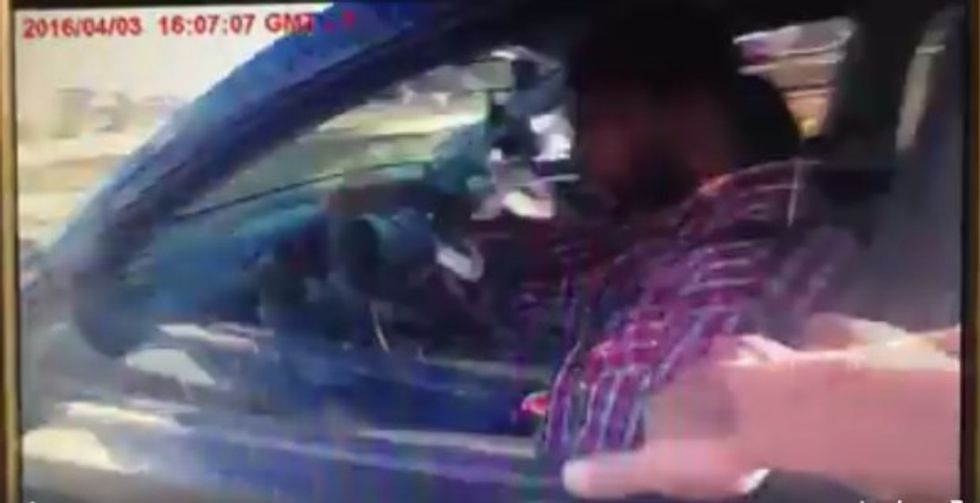 Image source: Aurora Police Department's Facebook page
"Here, wait — stop! Stop!" the officer can be heard shouting as the car drives away and the camera captures a blur of motion.
The Facebook post continues, stating that, "The driver chose to flee the scene. In doing so the Aurora police officer was dragged by the vehicle which caused injury to the officer."
The Aurora Police Department also stated that Moore's current whereabouts are unknown, adding that, "He should be considered a dangerous fugitive, so please do not approach him."
The police stated that the officers were attempting to pull Moore over around 5 p.m. on April 3 near South Buckley Road and East Exposition Avenue, according to KUSA-TV. Officers say that a wanted suspect was believed to be in the car with Moore at the time. The vehicle was found later near East Tennessee Avenue, and the wanted suspect was arrested later.
—
Follow Kathryn Blackhurst (@kablackhurst) on Twitter