The existence of former Secretary of State Hillary Clinton's private email server would have been made public two years earlier had the State Department been more forthcoming in records requests, according to Judicial Watch, a conservative government watchdog.
The State Department has conceded that it withheld from Judicial Watch the release a Benghazi-related email for former Secretary of State Hillary Clinton, according to the group.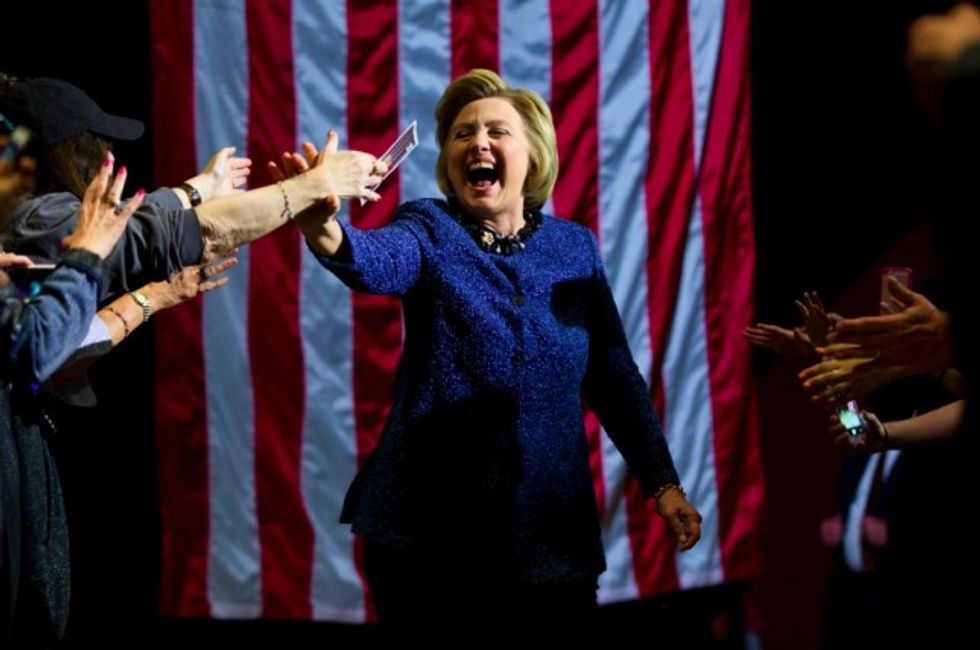 AP Photo/Matt Rourke
The email in question was dated Sept. 29, 2012, after the terrorist attack on the U.S. compound in Benghazi, Libya. The message was from then-Clinton deputy chief of staff Jake Sullivan concerning the talking points for then-Secretary Clinton to use in calls with senators explaining the Benghazi attack.
In what Judicial Watch called a contradiction, the State Department had said it was unable to obtain the email in a timely manner. However, in an April 18 letter, the department said it found the email in 2014. The State Department letter from Eric F. Stein, acting co-director of State's office of information programs and services said:
Also, upon further review, the Department has determined that one document previously withheld in full in our letter dated November 12, 2014 may now be released in part.
Judicial Watch asserts that, if the State Department had disclosed the email when it was first found, Clinton's private email server and her hidden emails that are now the subject of an FBI investigation would have been disclosed nearly two years ago. That would have been before Clinton authorized the alleged deletion of tens of thousands emails.
"Now we know the Obama administration consciously refused to give up key information about Hillary Clinton's email in 2014," Judicial Watch President Tom Fitton said. "It covered up this email both from the court and Judicial Watch. Judge Lamberth was right when he suggested that Obama's State Department acted in bad faith. This cover-up provided Hillary Clinton enough time to hide potentially thousands of government records. One aim of our court-order discovery will be to get to the bottom of this cover-up."
Fitton was referring to a decision by U.S. District Judge Royce Lamberth, who granted Judicial Watch "limited discovery" in the FOIA lawsuit against the State Department. Lamberth ruled "where there is evidence of government wrong-doing and bad faith, as here, limited discovery is appropriate, even though it is exceedingly rare in FOIA cases."
The State Department did not immediately respond to an inquiry from TheBlaze Tuesday.