White House spokesman Josh Earnest said Republicans in Congress will eventually have to pay a price when there is a "media freak out" over the spread of the Zika virus.
Earnest excoriated the GOP on the day that the World Health Organization announced there would be a "marked increase" of the Zika virus worldwide.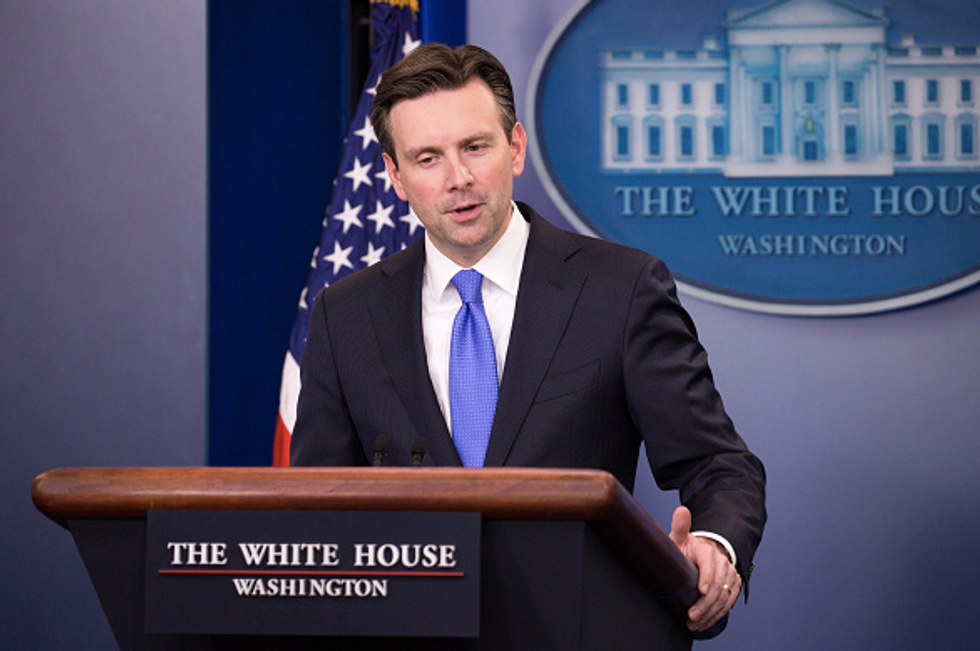 White House spokesman Josh Earnest (Cheriss May/NurPhoto via Getty Images)
The Obama administration has asked Congress for $1.8 billion to fight the mosquito-born illness; however, some Republicans have sought to get more questions answered before appropriating the money and to fund it through the normal appropriations process.
"Ignorance is not an excuse. They've had ample opportunity to ask their questions," Earnest said. "I don't think their constituents are going to find it an acceptable response when there is a widespread media freak out about the Zika virus that Republicans haven't acted because they didn't get their questions answered."
Earnest stressed the urgency of the funding.
"This is an emergency. Our public health professionals have said as much," Earnest said.
"The American people are counting on the Congress to act. Instead we've gotten bureaucratic excuses from Congress about why they've done nothing. Right now they haven't paid a significant price for that," Earnest said. He said that day is coming and later added, "I don't know what Republicans are going to say when they come face-face with their constituents who know their Congress hasn't done a thing."